C # Language Features and Applications | Vietnam Offshore Development
C # Language Features and Applications | Vietnam Offshore Development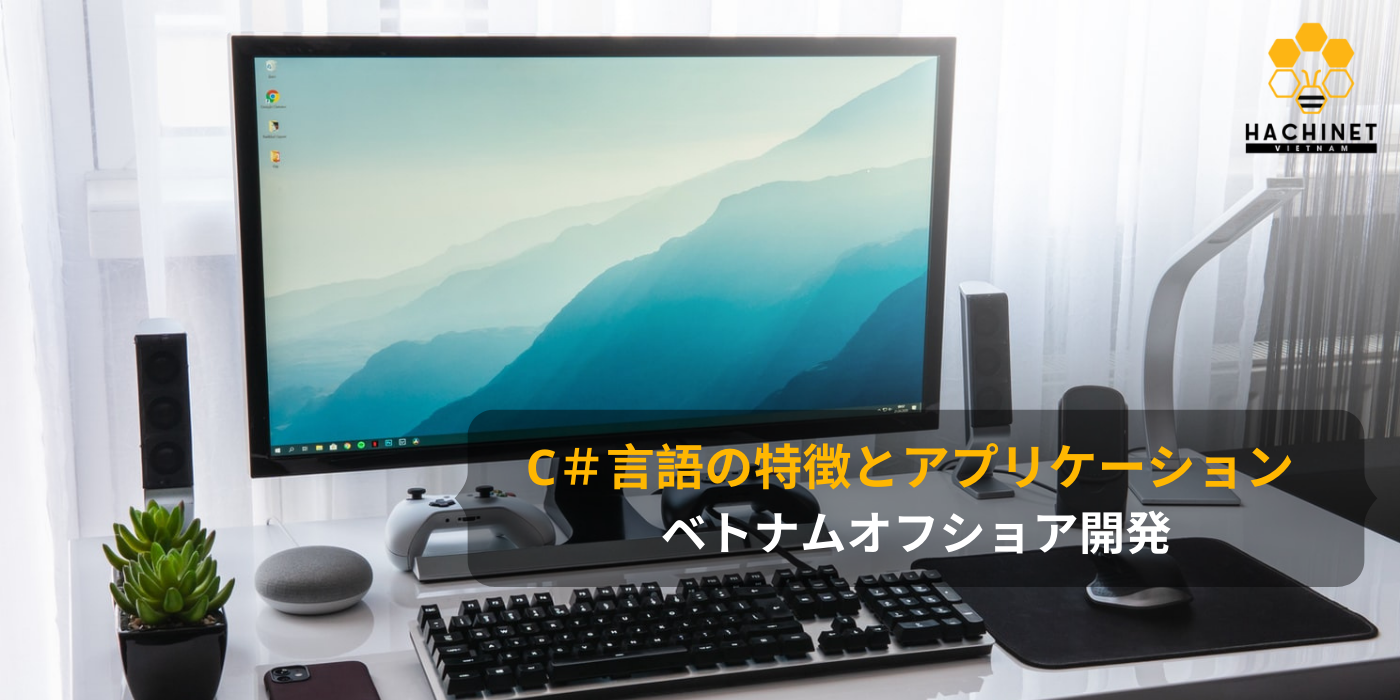 C# has been improved to be simpler and more efficient. It has many advantages and is currently the choice in many areas. In this article, Hachinet will introduce the features of the C# language and its applications.
1. What is C#?
---
C# was developed by Microsoft engineers in 2000 based on improvements of two programming languages, C++ and Java.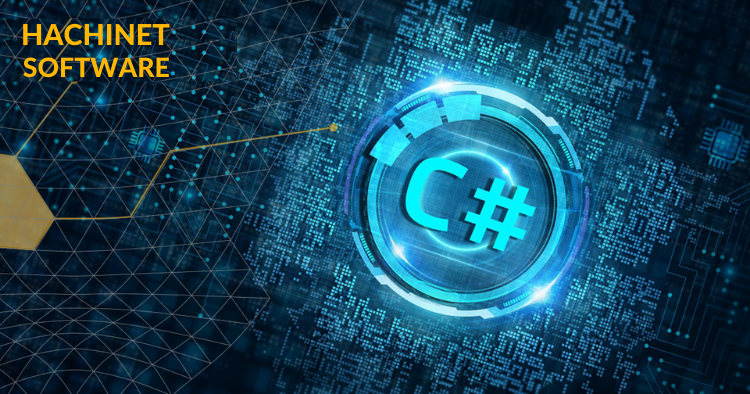 Apps use the .NET Framework, the program source code, such as C#, and other programming language intermediate code - Compile (MSIL Microsoft intermediate language). Then this code is compiled by the CLR (Common Language Runtime) into the operating system's executable code. The C# language has been improved to facilitate the development of web pages with strong support for the .NET Framework.
2. Introducing the .NET Framework
---
The .NET Framework was released by Microsoft in 2002 and runs on Windows. Then in 2013, cross-platform .NET Core was developed. .NET Core is currently used on the Universal Windows Platform and ASP.NET Core apps. Therefore, you can use C# to develop different types of cross-platform applications on different operating systems such as Windows, Linux, and macOS.
3. C#'s benefits
---
The C# programming language has its own characteristics, a modern and simple language. C# has many features such as exception handling, automatic memory collection, extensible data types, and source code security, which indicates that C# is a modern language.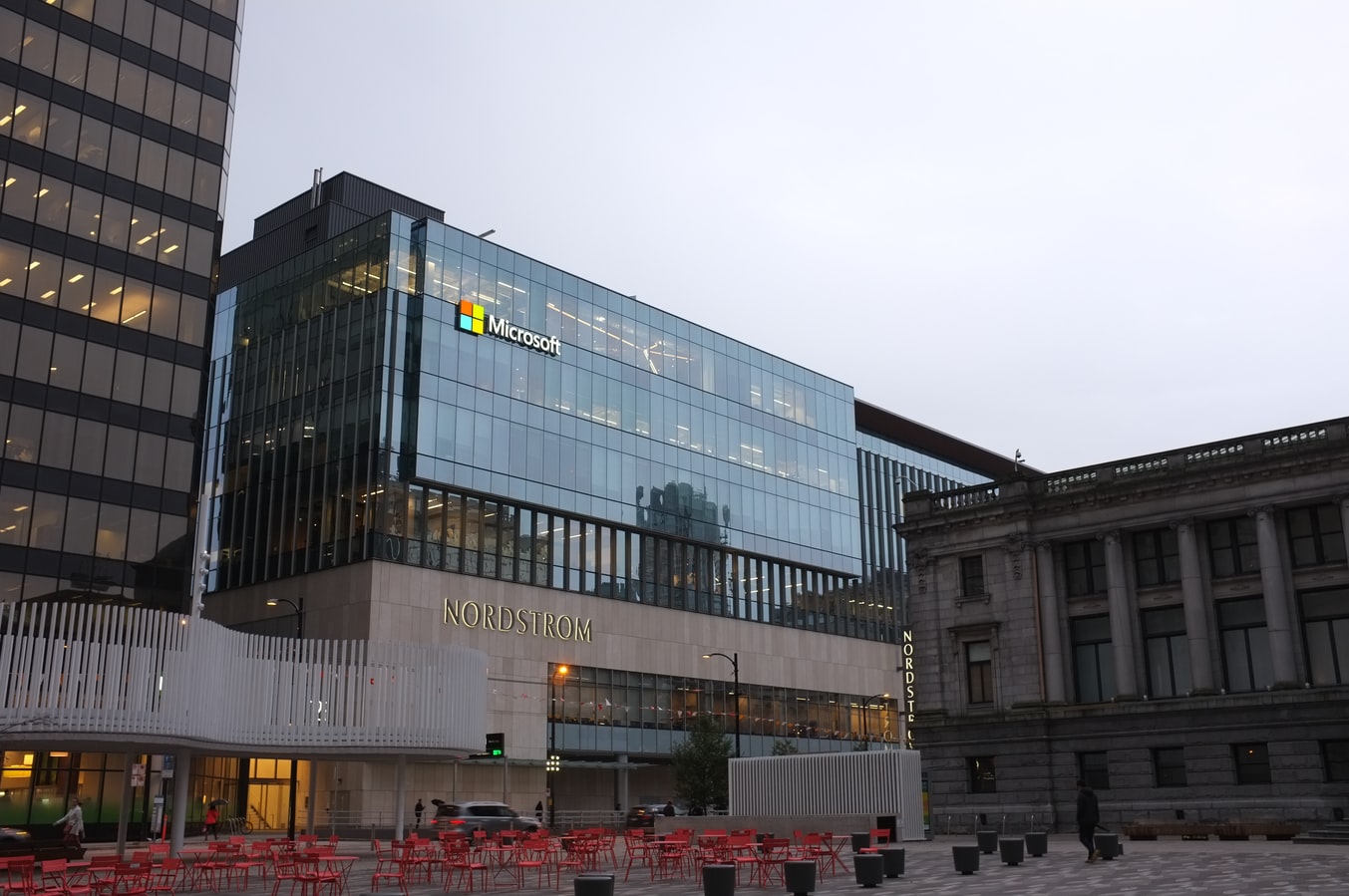 3.1. C# was developed by leading technology company Microsoft
C# is ranked 4th among the most popular languages ​​in the PYPL (PopularitY of Programming Language Index) ranking and 6th among the most sought-after languages. With Microsoft having a solid fulcrum, C# is certainly developed and used for a long time.
C# has been actively developed and completed for almost 20 years, but new features are still being added with ever-evolving momentum.
Visual Studio-Microsoft's integrated software development environment (IDE) written in C#.
Visual Studio allows you to program in any language, but it's best used for C# development.
3.2. Unity game development
Unity is a cross-platform game development tool. This tool is free for individual users and businesses with an annual income of less than $ 100,000. Many people have chosen to learn the C# through Unity since it's easy and convenient for beginners to create games and websites.
3.3. Be able to create C# cross-platform software
C# has the ability to create multifunctional websites on any operating system via .NET Core. .NET Core is completely free and easy to install. It helps new learners not feel disturbed.
C# can work with the ASP.NET framework to create APIs for your website. In addition, the .NET Core version has been enhanced to make web development more flexible on all operating systems.
3.4. Android and iOS app development
Android is usually developed by Java, and iOS uses Swift or Objective C. But if you develop an app for both phones, you need to learn both programming languages. That's why Xamarin was designed to address this issue.
The Framework allows you to code in C# and compiles on both iOS and Android. If you use Xamarin, you can use the same code on both platforms and update both apps from one codebase. In addition, the app also allows cross-platform GUI design. When your app is published, you can design a user interface suitable for both Android and iOS mobile phone users.
4. C# programming application
---
4.1. Applications on Windows
The support for the .NET Framework, many apps have been developed and are currently in use, including Microsoft Office, Skype, Photoshop, and Visual Studio.
4.2. Web app
You can also use asp.net to create many web applications. C# allows you to run your web application smoothly on the server.
Components and controls
The C# language allows you to write many features on the web and share them with others.
4.3. Component and control settings
The C# language makes it easy to create something that can be distributed and shared. A good example is GPS. The library can be created by one programmer and easily distributed to other programmers for data purposes. It is also used to build server components and so on.
5. Conclusion
---
C# is a popular programming language that can be used to program on all operating systems.
Hachinet's team of programmers has extensive knowledge and experience in developing websites on all operating systems using the C# language and will contact you if you need to set up your website or app. We would appreciate it if you could.
We specialize in IT offshore development in Japan and overseas.
The services provided by our company are as follows.
Web application (.NET, JAVA, PHP, etc.)
Mobile application: IOS (Swift, Object C), Android (Kotlin, Android)
System application (Cobol, ERP, etc.)
DX solution
New technology (Blockchain, etc.)
If you are looking for an offshore development partner in Vietnam, Hachinet is a partner who can experience completely new features.
Hachinet is one of the top 10 companies in Vietnam's offshore development, hiring abundant human resources, DEVWORK system, which is a recruitment platform that connects to HR freelancer network nationwide regarding complete corporate mechanism system, various development languages, IT personnel introduction.
If you are considering offshore development, please feel free to contact us.
※Here is our contact information.
Account Manager: Quan (Japanese/English available)
Phone number: (+84) 2462 900 388
Email: contact@hachinet.com
Please feel free to contact us for consultation/application by phone.