What is the Offshore Development Center?
What is the Offshore Development Center?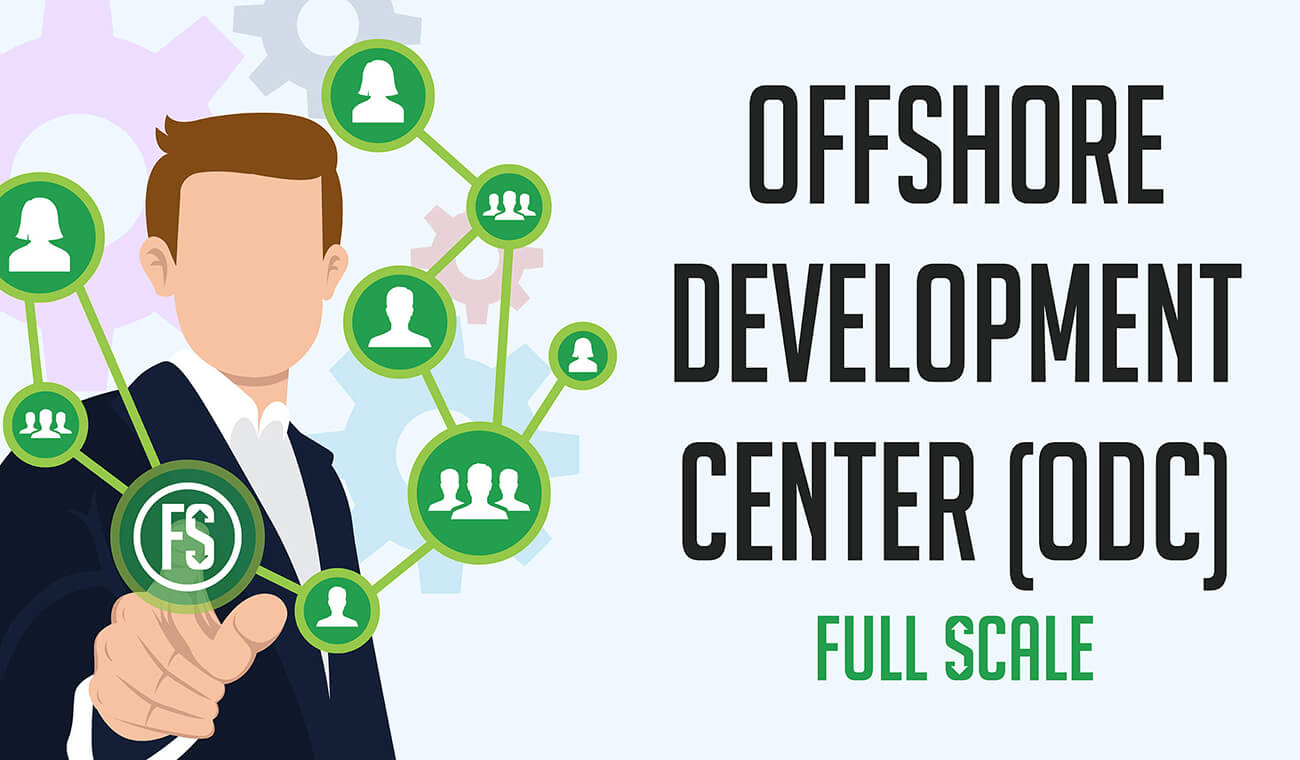 As the offshore software development trend continues to increase, so does the demand for Offshore Development Center (ODC).
For many IT companies, ODC has long been no longer an unfamiliar term and is gradually becoming a favourite choice for software development solutions due to its cost-effectiveness and excellent accessibility of technology experts.
If you want to reduce software development costs and improve software quality by using OCD but don't know where to start, in this article you will learn:
Concept of Offshore Development Center

Compare Offshore with Outsource.

Advantages - Disadvantages and types of ODC.

How to set up an ODC?

What is Offshore Development Center?
Offshore Development Center is an offshore team specializing in providing software development services for the company but located abroad. In simpler terms, it is a subsidiary of a company operating in another country.
The country where ODC is located usually has a much lower cost of living than the country where the parent company is located. However, what is needed is that the location for setting up ODC must have resources available to integrate the company.
In addition to developers and testers, to reduce the workload for the main office, offshore companies also have a team of management and engineering experts, from project managers, designers, UI / UX experts to customer management, personnel, etc.
Moreover, ODC also has its advanced equipment and infrastructure, which helps minimize the additional cost burden for offices and equipment.
So...
Is offshore different from Outsourcing?
Many people think that "offshore" and "outsource" are interchangeable, but these are two separate concepts.
Offshore only takes place internationally, while outsourcing can be done both domestically and internationally.
Outsource is specialization: The company will hire an external third party to carry out certain business and production activities so that they can focus on their expertise and core activities. On the other hand, offshoring aims to minimize costs and take advantages of the cost difference between the two countries.
With the offshore form, the owner company will have more control over the third party work than the outsourcing form.
The ODC operates following the instructions of the host company; meanwhile, outsource companies operate independently to complete the necessary tasks, which can cause loss of control for the subject.
An offshore team should include the following positions and roles:
Account Manager - Responsible for managing relationships with specific customers, ensuring that all your needs are met.
Project Manager - Responsible for the entire project from planning to execution, ensuring that all the resources needed in the project are used.
Designers and Developers - Responsible for designing, installing, testing and maintaining your software.
Test Engineer - Test the integrity, quality and even non-functional requirements of your product.
Usability Engineer - Perform tests to evaluate the usability or user-friendliness of your product.
Graphic Designer - Create graphic images to promote products or brands.
Copywriters - Create guides and contents integrated into software or websites.
Why have to set up ODC?
When establishing a partnership with an ODC service provider, your company will receive many benefits, but it is not without risks.
- Cut the cost
ODC has its equipment and infrastructure, as well as a team of experienced professionals.
Your company will not have to worry about the cost of setting up the necessary infrastructure. Therefore, the ODC project can start much faster and save costs compared to building everything from scratch.
- Abundant IT human resources
ODC is one of those places where you can find high-performance IT teams.
In particular, leading ODCs around the world pay great attention to honing the skills of their employees, ensuring that they can provide the best solutions to their customers.
- Good control of activities
You may want to negotiate contract terms with ODC so that if the results do not match your expectations, you can ask ODC to repair the project at an additional cost.
- Continuous technical support
ODC provides ongoing technical support throughout the project cycle. When doing the work, offshore companies use their expertise to accomplish the task. They will also accumulate new knowledge to apply to other projects later.
- The project delivered on time
ODC teams can hand over the project promptly because they operate in optimal conditions and follow the project timelines and guidelines set by the main office from the beginning to the end of the project.
Effective allocation of resources
The number of resources allocated to each project will be different. There are times when resources at the main office must be reallocated to meet project requirements; you'll have to reduce or increase the number of employees on your internal team.
- Many obstacles to remote management.
Although the technology has been developed enough to support remote work, it does not mean that communication difficulties never arise.
- Cultural barriers
Differences in culture and business values ​​are the causes where conflicts often occur, which can reduce morale and reduce work efficiency.
- Legal barriers
Some countries discourage foreign companies from establishing businesses in their territories, which poses a major challenge for the registration of new legal entities. Therefore, it is important for company leaders to carefully study foreign countries first to see if those countries have open policies for foreign companies or not.
- Security risks
Data leakage may occur and the government where the offshore company is located may require you to provide access to this confidential information that you want to hide.
Offshore Development Center Setup: How to set up ODC?
The work needed to launch an ODC project.
- Each team member understands their roles and responsibilities right from the start.
- Plan to measure the security of ODC: Which parts of the project will be accessed and authorized by which members.
- Start managing development processes: Choose your approach and outline the timeline for each project, whether it's just minor updates or reports.
- Give your new team time to understand their position in the company
- Group management: Offshore human resource team and the in-house team should work together effectively and collaboratively.