Why do you need an offshore development center? A brief introduction to the advantages and disadvantages of ODC
Why do you need an offshore development center? A brief introduction to the advantages and disadvantages of ODC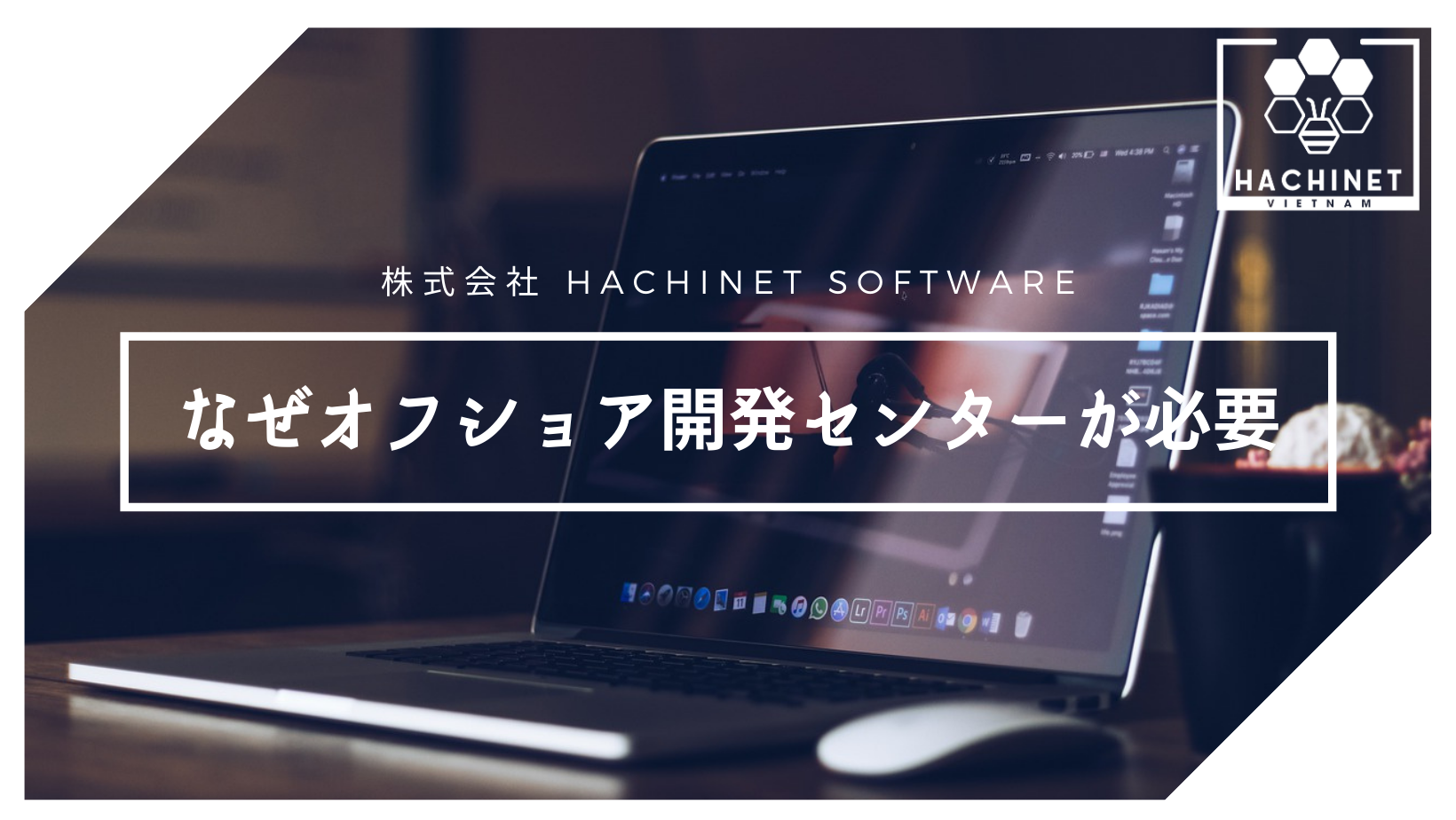 ODC is a common phrase to many joint-stock companies and a popular choice for software development methods due to its effectiveness, reasonable price, and technological experts' extraordinary approach.
What is an Offshore Development Centre?
Offshore Development Centre is an offshore team specialising in software development services for companies but located in a foreign country. More simply, it's a company's subsidiary operating in another country.
The foreign country where ODC is located usually has a lower price than the parent company. But the necessary is a place to establish ODC and have resources to integrate companies.
Besides developers and testers, to decrease the number of tasks for the main offices, the offshore company also has management and technique expert teams, from project management, designers, UI/UX expert to customer and HR management, etc.
Moreover, ODC also has modern equipment and infrastructure, which helps minimise the additional prices for offices and equipment.
The difference between Outsourcing and Offshore
Most people assume "offshore" and "outsourcing" is the same, but truthfully, they're different.
Outsourcing refers to "taking certain services or products from a third-party company, essentially sourcing something like accounting services or producing inputs for a particular company. another company. [...] The outsourcing company can be anywhere. Geography doesn't matter."
On the other hand, offshoring refers to "services or products from another country […], for example, when an auto manufacturer in the United States opens a factory in Thailand to produce some parts." So what are the differences?
Location
From these definitions, offshore, in essence, occurs only internationally, while outsourcing can be done domestically and globally.
In most circumstances, offshore is outsourcing to countries worldwide, but there are circumstances, a company only offshores but does not outsource.
For example, IBM can offshore tasks for their offices in India. Still, since both the coordinators and the executors belong to the same company, it can be said that they are only offshore without outsourcing.
Goal
Outsourcing is specialisation: The company will hire an outside third party to carry out specific business, production activities, etc. so that they can focus on their primary expertise and activities.
On the other hand, offshore aims to minimise costs, taking advantage of the cost difference between the two countries.
Control
With offshore, the leading company gains control on the third-party tasks more than outsourcing.
ODC operates under the host company's instructions while the outsourcing company operates independently to complete the necessary tasks, which can cause a loss of control for the subject.
The central personnel in an ODC

When you perform an ODC, the important thing is the careful discussion and the leading members' identification, which has an offshore service provider.
An offshore team should include the following positions and respective roles:
Account Manager: T

akes responsibility for managing all the relationships with the customers in detail, ensuring all the requirements are met.

Project Manager:

Takes responsibility from planning to performing the entire project, ensuring that all needed resources in the project are used.

Designer and Developer: Takes responsibility for the design, testing, installation and maintenance.
Test Engineer: Tests the quality, integrity, and even non-functional requirements of your products.
Usability Engineer: Performs all the tests to assess the usability or user-friendliness of your product.
Graphic Designer: Designs graphic to advertise product or brand name.
Copywriters: Make tutorials and content integrated into software or the website.
Why do we need to establish ODC?
When establishing a partnership with an ODC service provider, your company will receive many benefits, but not without risk.
Pros
Here are those highlights in the ODC establishment
Price
ODC has individual equipment and infrastructure and an expert team.
Your company won't need to worry about prices for the infrastructure establishment. Therefore, the ODC project can start faster thanks to the establishment from scratch.
Abundant IT HRs
ODC is one of the places you can find highly qualified IT teams.
The top ODC in the world mainly focuses on honing employees' skills to ensure they can provide the best solutions for the customers.
Good activities' control
As Hachinet mentioned previously, the ODC strictly followed the instructions from the main office so you can evaluate and monitor works' processes.
You also can negotiate the contract terms with the company if the result isn't satisfied and require the ODC to fix the project with the addiction costs.
Continuous technical support
ODC supports technical assistance for the entire project process continuously. When performing, offshore companies use expert knowledge to complete the mission. They also gain new knowledge for the following projects (if any).
On-time delivery
ODC's team can deliver the project on time since they operate within optimal conditions and adhere to project timelines and guidelines set by the main office from start to finish.
Moreover, they cooperate effectively with the host company's in-house staff, which shortens the total time to complete the project.
Effective resource allocation
The allocated resources for each project is different. Sometimes the resources at the main office need to be assigned one more time to meet project requirements. You will have to decline or increase the number of employees in the internal teams.
ODC is like an extension arm capable of performing the tasks of in-house workers, helping you effectively in expanding the IT department. Without ODC, allocated resources can become more complex.
Cons
However, ODC also has weaknesses.
Remote management encounters many obstacles
While technology has evolved enough to support remote work, that doesn't mean that communication difficulties never arise. Therefore, the managers coming up with this idea have to ensure the employees working remotely understand their wishes.
Cultural barriers
The differences in cultures can impact the working process.
For example, an Indian or Chinese programmer who is accustomed to a decentralised workplace culture may feel dissatisfied with the comfortable working environment of the United States.
Differences in corporate culture and values often arise conflicts, which can reduce morale and reduce work efficiency.
Legal barriers
Some countries prevent foreign companies from establishing a business in their territory, which poses a significant challenge for registering new legal entities. Therefore, it is essential for company leaders to thoroughly research foreign countries to see if they have open policies towards foreign companies.
Security risks
It's not that easy to secure information from a long distance. Data breaches can occur, and the government where the offshore company is located may ask you to provide access to this confidential information you want to keep hidden.
We, "Hachinet Software," are Vietnam-based software services with dedicated, dynamic, enthusiastic teams who always have made efforts to please customers' and partners' satisfaction. We specialize in the followings:
Framework (ASP, MVC, AngularJS, Angular6, Node JS, Vue JS)
Mobile application: IOS (Swift, Object C), Android (Kotlin, Android)
System applications (Cobol, ERP, etc.),
New Technology (Blockchain, etc.).
If you are interested in our service or looking for an IT outsourcing partner in Vietnam, do not hesitate to contact us at contact@hachinet.com.