What is Laravel? 7 reasons you should choose Laravel
What is Laravel? 7 reasons you should choose Laravel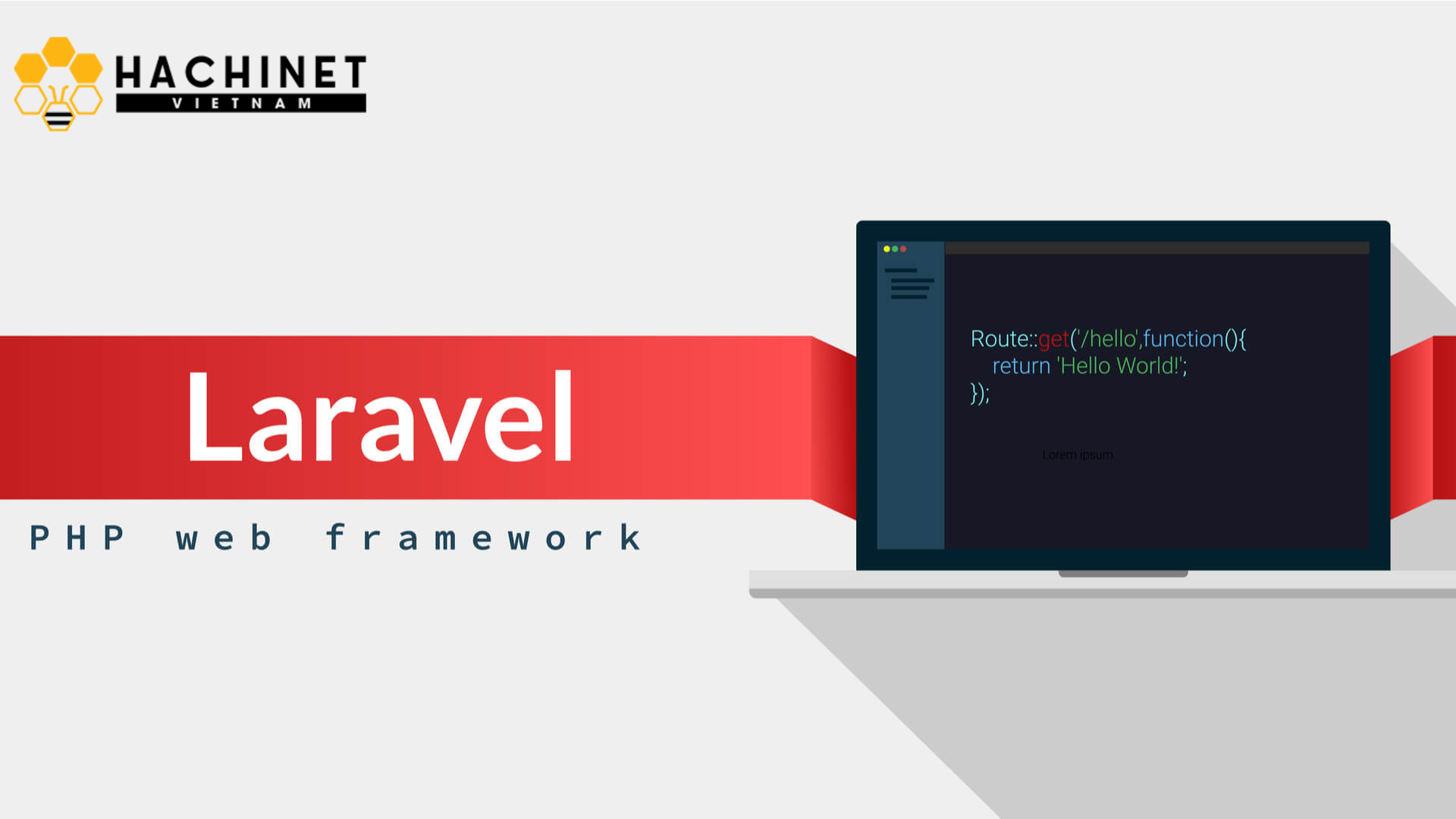 In March 2015, the most popular PHP Framework selection was established, and no surprise when Lavarel took first place, then Symfony2, PHPixie, CodeIgniter, Yii2, and the rest Frameworks. In Vietnam, there are more than 70% of programmers using Lavarel.
What is Laravel?
Laravel is a free, open-source PHP framework developed by Taylor Otwell with the first version in June 2011. Laravel supports web app development based on MVC modules (Model – View – Controller).
Laravel is currently released under the MIT license, with the source code hosted at Github.
Even it is created later than competitors, Lavarel has made a big wave and is considered acceptable and used widely recently.
So why does Laravel always reaches the top of PHP Framework download and used most? Let's find out right away seven reasons below:
Why do we should use Laravel?
1.
Straightforward start
The first reason is that Lavarel can be used very effortlessly for beginners. Even you know a little about PHP, you still can develop a website with five pages in a matter of hours.
2.
Open-source
Free, open-source framework Lavarel allows you to build a big and complicated web app quickly and easily.
All you need to do is the PHP installation and a text editor to get started.
3.
Supportive communication
If you are stuck with severe bugs, but someone has gone through and guided you, nothing is better.
Laravel also has huge supportive libraries that are more powerful than other Frameworks.
If you report bugs or a security breach in the Framework, the community response will be rapid.
4.
MVC monitor
MVC architecture and object-oriented programming still are preserved in Framework Laravel to provide better data and increase productivity.
5.
Built on the most efficient frameworks
Since Laravel is created late, it inherits advantages and strengths from other Frameworks when there is a powerful route. A typical example is Laravel, which uses some of Symfony's best
6.
Easy database migration
The shifting database is one of Laravel's primary components. It allows you to maintain an app database architecture without necessarily recreating.
It also allows you to write PHP code to control the database instead of SQL and restore the most recent database changes.
7.
Security features completion
Your app will be safe when using Framework Laravel. Laravel's ORM techniques use PDO, SOL insertion prevention.
Also, Laravel's CRSF protection prevents tampering from cross-page requests. It is a syntax that automatically escapes any HTML being passed through view parameters to prevent cross-scripting on the web page.
What you need to do here is use the appropriate components of the framework.
With seven excellent benefits, it will be a loss if you don't use this Laravel Framework.
However, Laravel Framework also needs some system requirements for a successful installation. The Laravel Homestead virtual machine is currently serving all these requests. If possible, you should use Homestead as your Laravel development environment.
If you can't use Homestead, you need to ensure the server meets the following requirements:
PHP >= 7.1.3

OpenSSL PHP Extension

PDO PHP Extension

Mbstring PHP Extension

Tokenizer PHP Extension

XML PHP Extension

Ctype PHP Extension

JSON PHP Extension

BCMath PHP Extension
Conclusion
So we have already understood what Laravel is and why we should install Laravel immediately and Laravel installation performance.
If you have any questions, please don't hesitate to contact Hachinet.
Good luck.
We, "Hachinet Software," are Vietnam-based software services with dedicated, dynamic, enthusiastic teams who always have made efforts to please customers' and partners' satisfaction. We specialize in the followings:
Web application (.NET, JAVA, PHP, etc.)

Framework (ASP, MVC, AngularJS, Angular6, Node JS, Vue JS)

Mobile application: IOS (Swift, Object C), Android (Kotlin, Android)

System applications (Cobol, ERP, etc.),

New Technology (Blockchain, etc.).
If you are interested in our service or looking for an IT outsourcing partner in Vietnam, do not hesitate to contact us at contact@hachinet.com.