WAVESHARE 4 INCH HDML LCD, 800X480, ISP GUIDE
WAVESHARE 4 INCH HDML LCD, 800X480, ISP GUIDE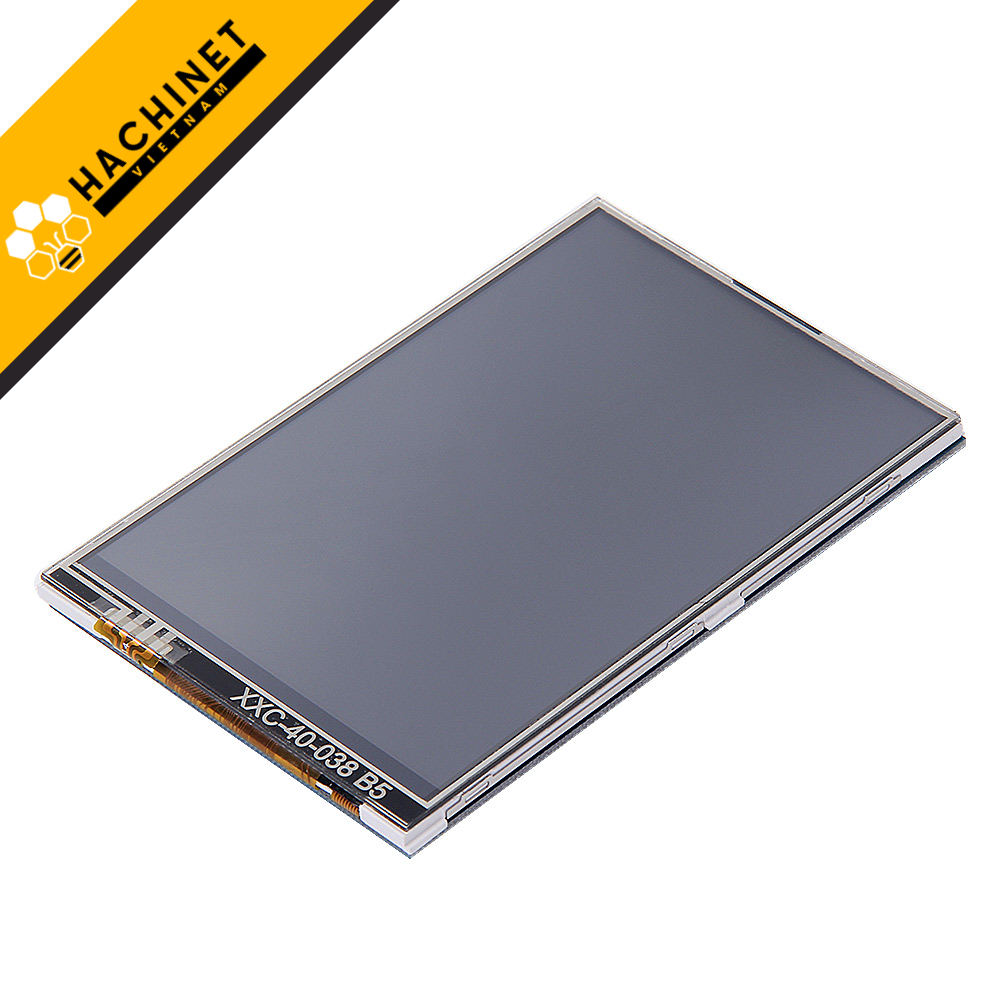 1. Screen introduction
High resolution: 800x480

Resistive touch control

Using IPS technology, high quality and perfect displaying

Compatible and direct-connect with any revision of Raspberry Pi (except the Pi 1 Model B or Pi Zero, which requires an HDMI cable)

The driver is provided to work with Raspbian/Ubuntu

Also works as a computer monitor, in this case, a touch panel is unavailable and an HDMI cable is required

HDMI interface for displaying, no I/Os required (however, the touch screen still needs I/Os)

The backlight can be turned off to lower power consumption
2. Interface
| | | |
| --- | --- | --- |
| PIN.NO | SYMBOL | DESCRIPTION |
| 1, 17 | 3.3V | Power positive (3.3V power input) |
| 2, 4 | 5V | Power positive (5V power input) |
| 3, 5, 7, 8, 10, 11, 12, 13, 15, 16, 18, 24 | NC | NC |
| 6, 9, 14, 20, 25 | GND | Ground |
| 19 | TP_SI | SPI data input of Touch Panel |
| 21 | TP_SO | SPI data output of Touch Panel |
| 22 | TP_IRQ | Touch Panel interrupts, low level when Touch Panel detects touching |
| 23 | TP_SCK | SPI clock of Touch Panel |
| 26 | TP_CS | Touch Panel chip selection, low active |

3. Installation and screen using
A. Preparation
- a screen Waveshare 4inch HDMI LCD.
- a set of operating system pre-installed Raspberry Pi, here we use Rasbian (Raspberry Pi 1 Model B or Pi Zero, which requires an HDMI cable). Moreover, you can use the Rasbian operating system provided by Waveshare that had a pre-installed driver for the screen. You just need to install and use it. It can be available on CD or can download to the https://drive.google.com/file/d/0BxFRtACVZx9fdmk1R1U3bzR4WUk/view
B. Getting started
We assemble it as follows: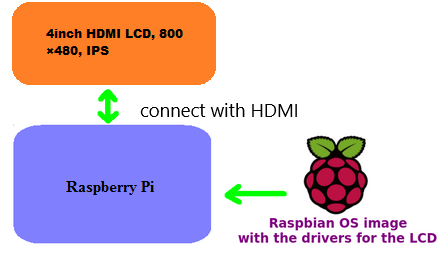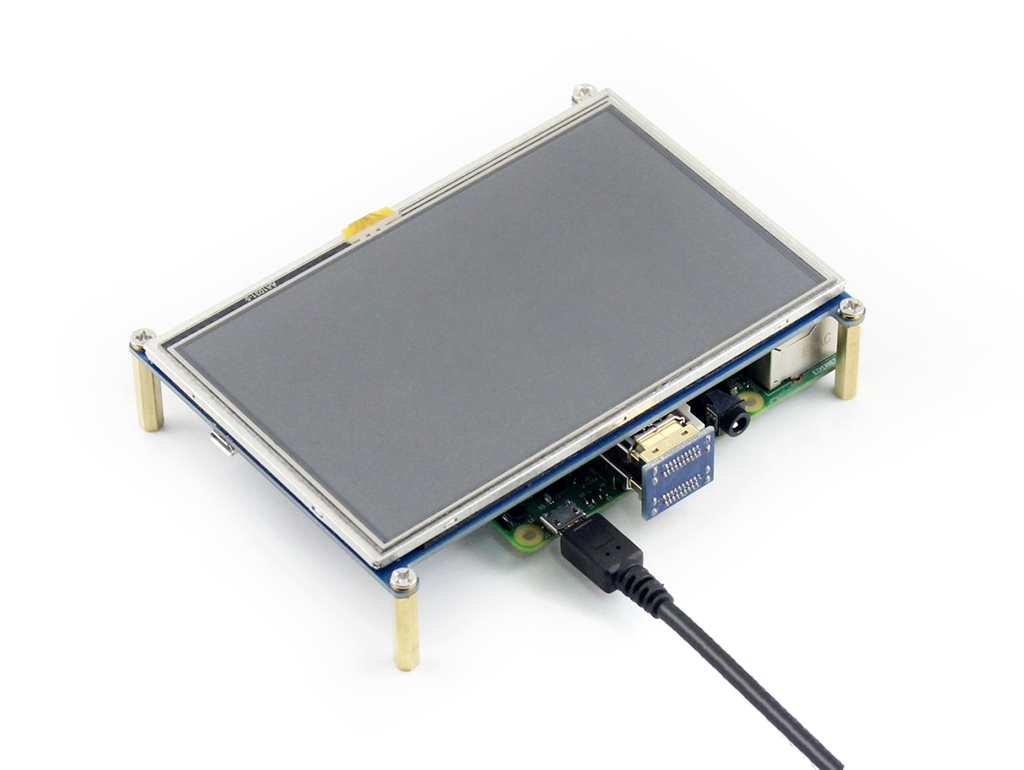 C. Program Installation
We need to edit file config.txt in the Rasbian operating system to recognize the screen and install the touch driver. The first is editing file config, you just need to open the SD card that was installed in the operating system and you will see the file immediately. Then open that file and paste the code and save.
hdmi_group=2
hdmi_mode=87
hdmi_cvt 480 800 60 6 0 0 0
dtoverlay=ads7846,cs=1,penirq=25,penirq_pull=2,speed=50000,keep_vref_on=0,swapxy=0,pmax=255,xohms=150,xmin=200,xmax=3900,ymin=200,ymax=3900
display_rotate=3
After that, we contact the link http://www.waveshare.com/w/upload/4/4b/LCD-show-161112.tar.gz to download or access this link http://www.waveshare.com/wiki/4inch_HDMI_LCD to download the driver. After downloading, uncompress, and copy the file LCD-show into CD card. Now insert the memory card into the Pi and activate. Currently, Pi has received the screen but not yet received the touch. Now open Terminal and type the following command:
cd /boot/LCD-show/
./LCD4-800x480-show
Hachinet is one of the youngest and dynamic software development companies in Vietnam. Through outsourcing services in Vietnam - an attractive country for software outsourcing, we provide services according to various needs, from system development consulting to residential development in the customer's office and offshore development in Vietnam.
Frontend: HTML5, CSS3, Bootstrap, AngularJS, CoffeeScript
Backend: Java, C #, ASP.NET, C ++, VB.NET, COBOL, Python, Ruby, PHP
Mobile: iOS, Android
Web technologies: Ruby, .Net, PHP, C #, Java, COBOL ...
Web application development
Medical system
CMS / CRM
Reservation system
Speech processing
High quality
Contact Us
The personal information you submit will be used only for responding to inquiries, providing information on products and services, and providing useful information, and will not be used for any other purpose.
mail: contact@hachinet.com
website: http://hachinet.com