Hachinet Vinh: 2 excellent female staff members obtained certificates
Hachinet Vinh: 2 excellent female staff members obtained certificates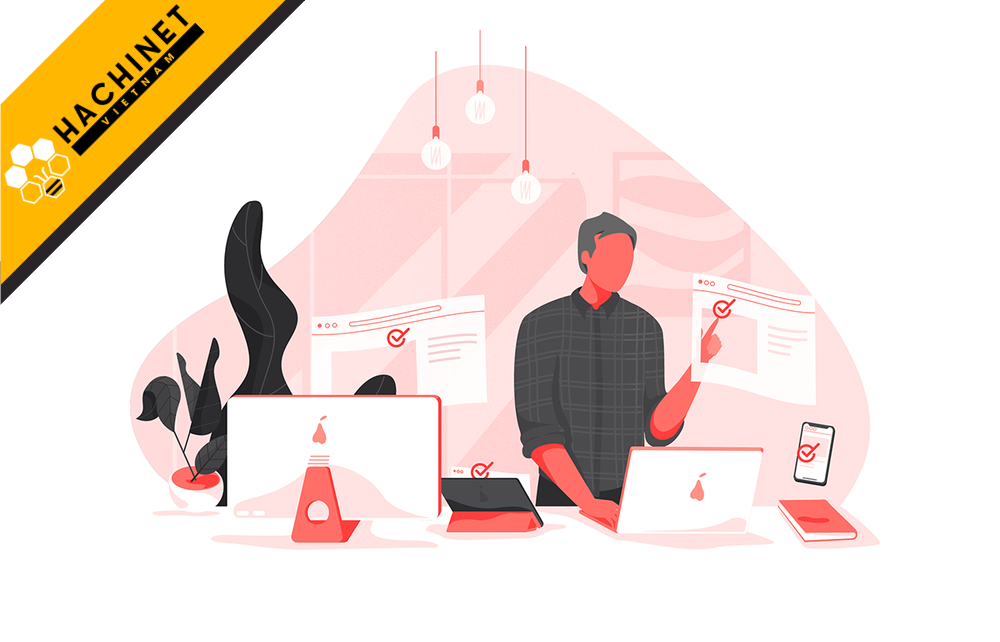 Hachinet congratulates 2 testers Nguyen Thị Ngoc and Nguyen Doan Minh Thao for successfully completing the Tester course at TesterproVN and bringing benefits to the company when deciding to join the course.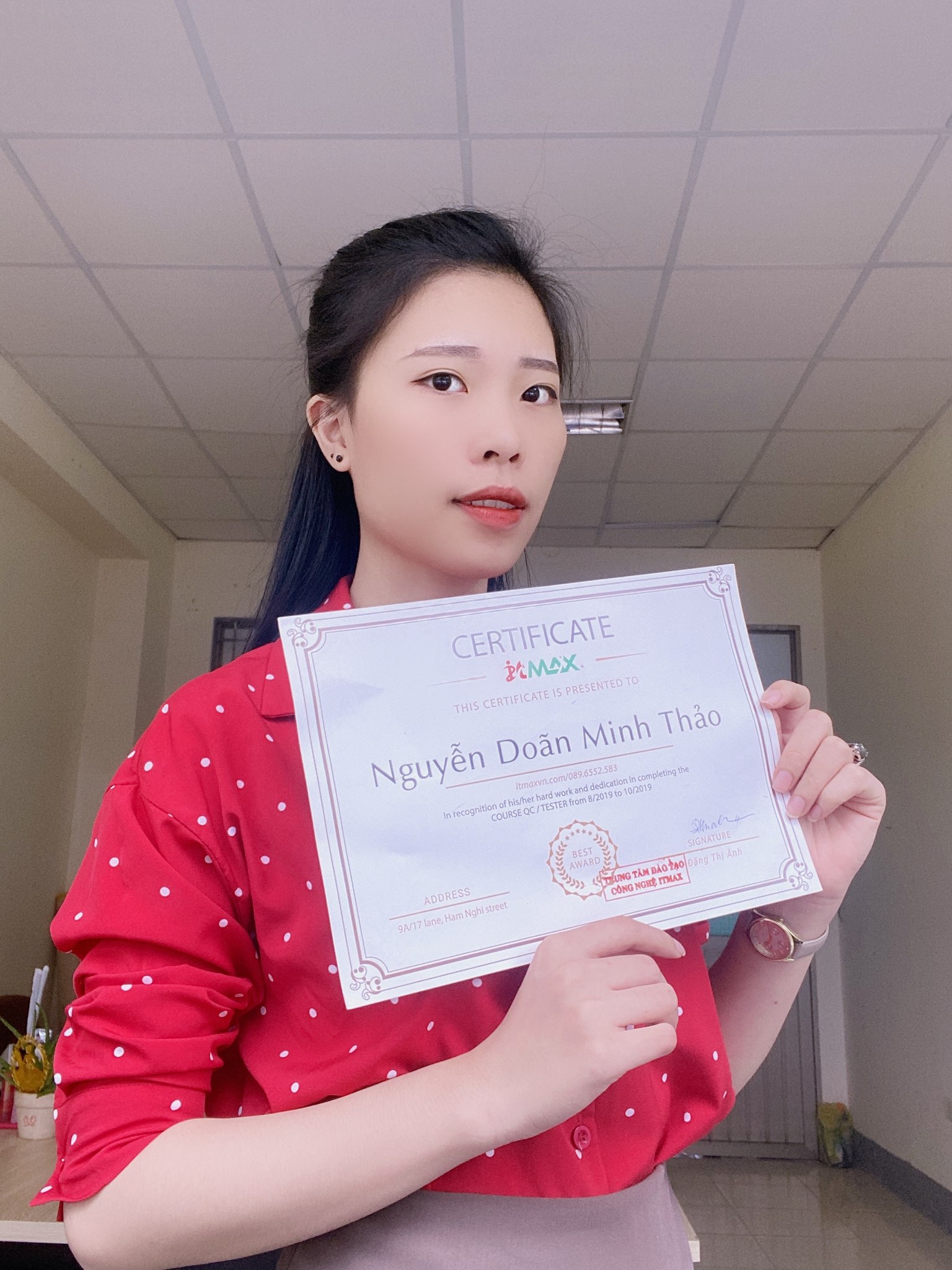 Ms.Thao is one of two people who obtained the certificate
The Tester course focuses on reality - only learn what enterprises have been doing. This course has become a launchpad for thousands of students who have graduated and have stable jobs in large domestic and foreign companies and corporations.
The course lasts 1.5 months with a schedule of 15 sessions over 7 weeks and a period of self-study at home (e-learning, reading introductory lists, and self-research further)
Our testers also set goals after completing the course:
Find bugs in the products/applications
Assess the quality of products/applications
Communicate practical difficulties
Learn under tight schedules
Achieving this certificate not only helps Ms. Ngoc and Ms. Thao to prove themselves but also helps Hachinet to improve the image of customers through these certificates.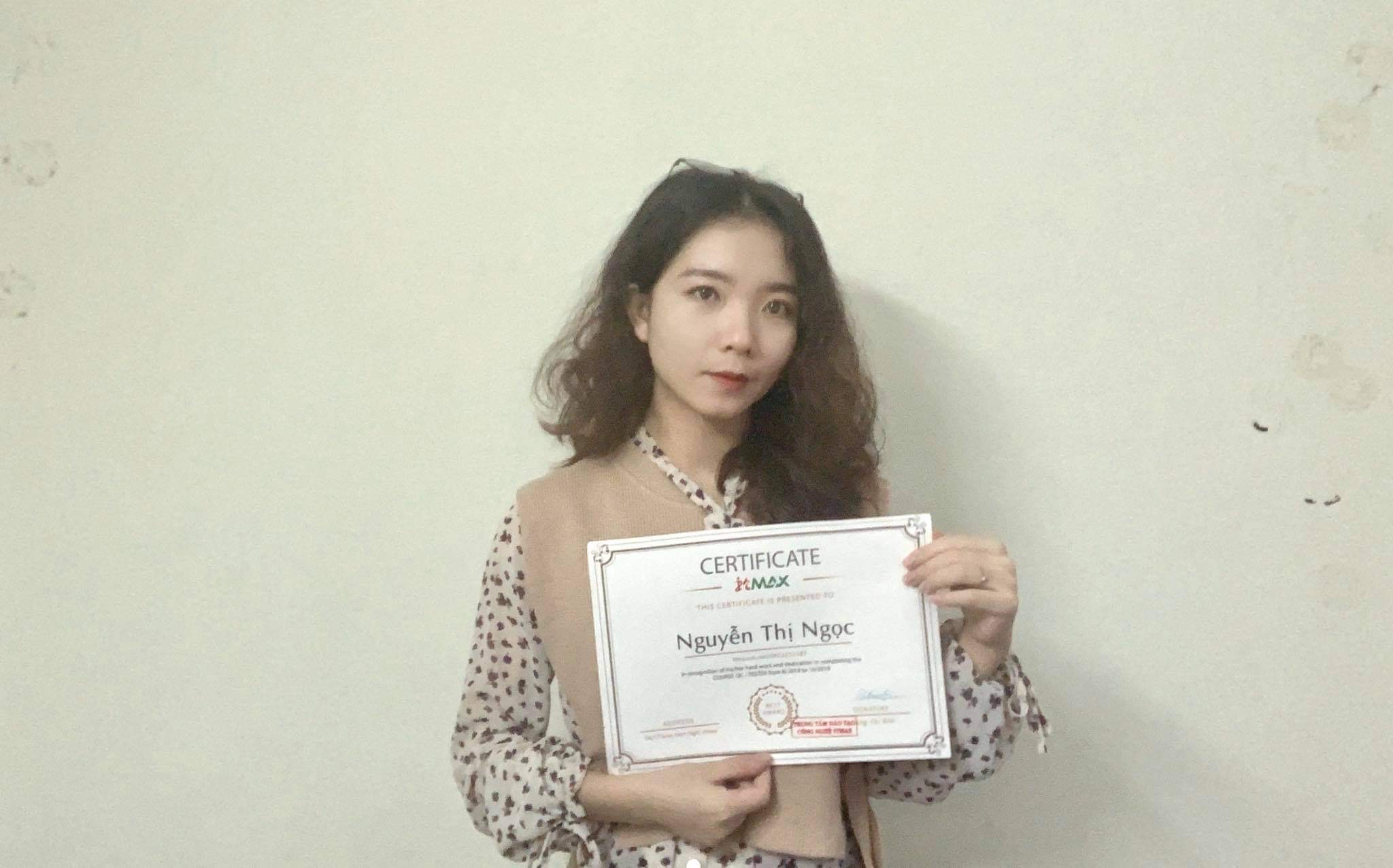 Ms. Ngoc also obtained a certificate after a hard time studying
In particular, Ms. Ngoc shared: "After completing the study program, I find the job somehow easier and can help with simple tasks for the company such as using most of the checking, etc."
With the above achievements, the company decided to reward and commend the two sisters in the whole company. After this certificate, Ms. Nguyen Thi Ngoc and Ms. Nguyen Doan Minh Thao have the first decision is to practice more so that they can firmly grasp the theoretical knowledge, practice many times "Study go as a pair with practice" and practice that is suitable for meeting, interviewing, answering, consulting clients, then planning to take the remaining 3 courses to improve skills.
Hachinet is a Vietnamese IT outsourcing company providing software solutions and business systems to companies and factories in Japan and all around the world
We provide services according to various needs, from system development consulting to residential development in the customer's office and offshore development in Vietnam.
UI/UX: HTML5, CSS3, Bootstrap, AngularJS, CoffeeScript
Backend: Java, C #, ASP.NET, C ++, VB.NET, COBOL, Python, Ruby, PHP
Mobile: iOS, Android
Web technologies: Ruby, .Net, PHP, C #, Java, COBOL ...
Web application development
Medical system
CMS / CRM
Reservation system
Speech processing
High quality
Contact Us
The personal information you submit will be used only for responding to inquiries, providing information on products and services, and providing useful information, and will not be used for any other purpose.
mail: contact@hachinet.com
website: http://hachinet.com