What is Flutter? Why should we use Flutter? What are its advantages and disadvantages?
What is Flutter? Why should we use Flutter? What are its advantages and disadvantages?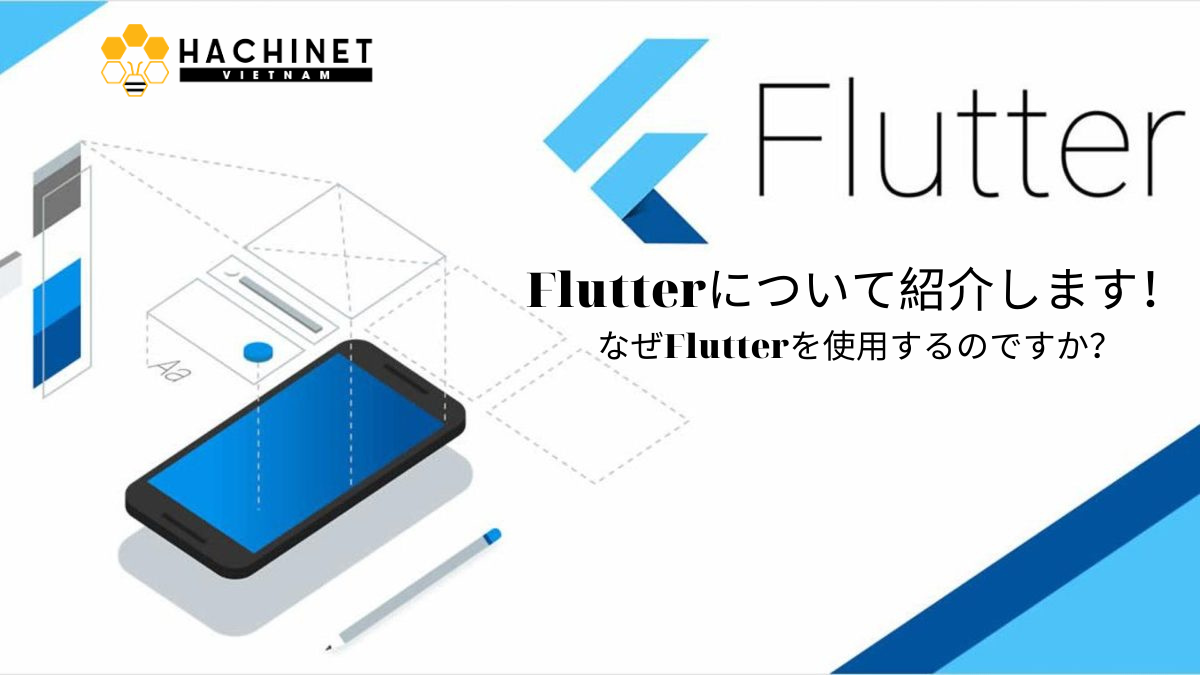 One of the new choices for many programmers to help create and develop apps on Android and iOS platforms provided by Google is Flutter. So what is Flutter? Hachinet's article will help you to better understand Flutter and know the reasons you should choose to use Flutter.
1. What is Flutter?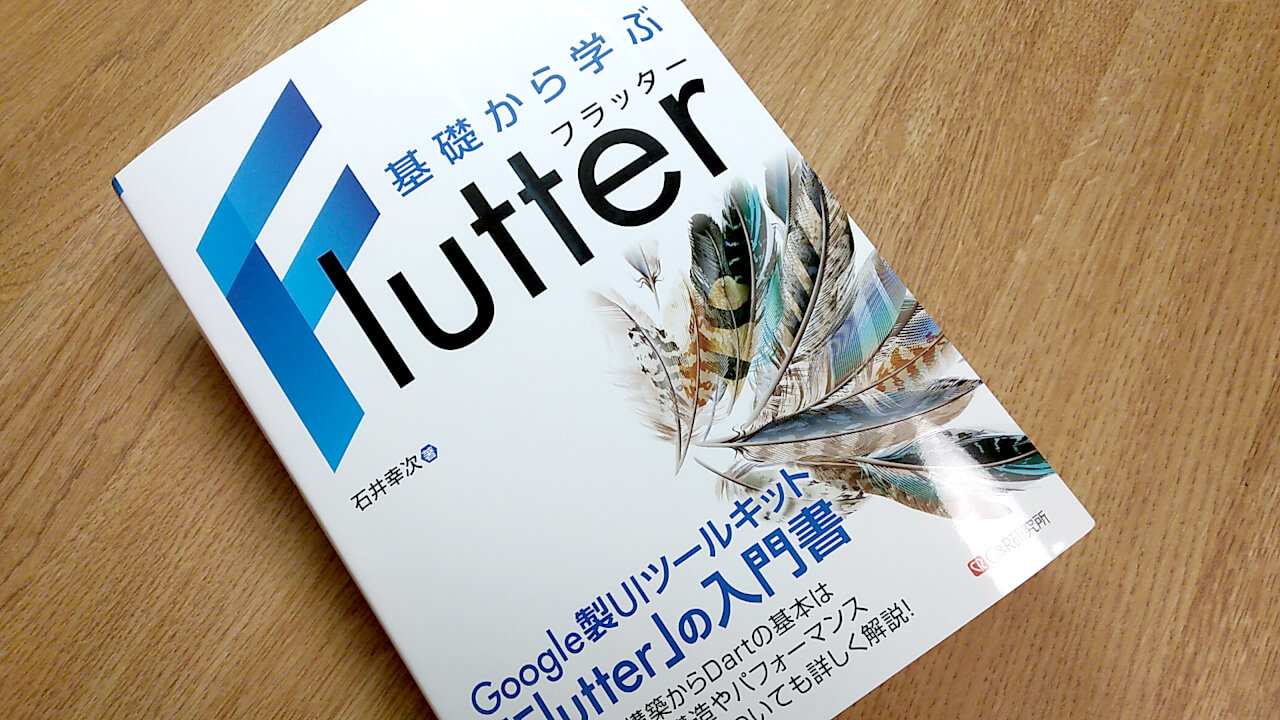 Flutter is a Mobile UI Framework, powered by Google. Flutter helps to create high-quality interfaces on Android and iOS in the shortest amount of time possible. Flutter is operated on existing code and is used by organizations or programmers, developers.
Flutter was conceived and developed to help solve common mobile problems in terms of Fast Development and Native Performance. Flutter is also completely free and open-source.
So you can simply understand that Flutter is a set of user interface tools provided by Google that help build beautiful apps, and natively compiled for mobile devices, web, and desktop from a single codebase.
Flutter consists of two very important components, SDK - Software Development Kit and Framework - UI Library Based on Widgets.
An SDK - Software Development Kit is a collection with a lot of tools to help programmers or developers develop their applications. It includes tools to compile your code into native machine code for Android and iOS users.
Framework - UI Library Based on Widgets is a collection of many reusable user interface components such as Text Inputs, Buttons, Slider, etc. This helps you to personalize the application you create according to your needs.
You need to use the Dart language to program on Flutter, a programming language is established in 2011 and created by Google and has made many excellent improvements in recent years.
2. Why should we choose Flutter?

There are many reasons to choose Flutter and here are some outstanding you can find in Flutter.
Firstly, in case you are looking for new alternative methods to develop apps on Android, you should definitely try Google's Flutter software. This is a framework designed based on the Dart language.
Second, even if you build apps using the Android SDK and use Flutter to build apps, it's almost impossible to tell the difference between them in terms of both performance and UI. Especially, with small tweaks, while building applications on Flutter, you can put this app to run on iOS devices.
Third, UI built and created by Flutter will perform much better when running at 60fps than apps created and developed from other cross-platform development frameworks like Ionic, React Native. In particular, some of the reasons why many programmers and organizations are interested in Flutter are because:
Flutter uses the Dart language, which is a fast, object-oriented language with many useful features such as Static Type, Generic, Isolate, Mixin.
Flutter contains the UI component that has its own character and has a rendering engine on iOS and Android platforms. With Flutter, most of the user interface elements are already designed for you to use, in accordance with material Design principles.
Flutter apps can be developed by using Intellij IDEA or an IDE that closely resembles Android Studio.
3. What are the outstanding features of Flutter?
Talking about the characteristics of Flutter, it is definitely impossible to ignore their 3 extremely outstanding features as follows:
3.1. Fast Development
This is a feature that simply means Hot Reload working inside Milliseconds to show you the upcoming interface. To build an interface in minutes you can use a set of Widgets.
In addition, Hot Reload also gives you an extra feature that is Fix Bud to save time and not have to go through Android or iOS or virtual machines.
3.2. Expressive and Flexible UI
It can be said that Flutter is built from a lot of different components, which makes its interface extremely beautiful and carries the standard Material Design style. And the Cupertino way supports much Smooth Scrolling and transition APIs.
3.3. Native Performance
On Flutter, Widgets combine the differences of platforms such as Font, Icon, Scrolling, Navigation to provide the best performance to Android and iOS today.
4. Pros and cons of Flutter
4.1. Advantages
- Develop applications in a unified, fast, high-performance way
Flutter provides tools and libraries that make it easy to bring your ideas into the world on iOS and Android.
When working with UI-related things, Flutter's Hot Reload feature makes it quick and easy to experiment, build user interfaces, add features, and fix bugs faster.
Besides, Flutter also provides the ability to remember the state of the application.
- Native in the true sense
With Flutter, you can communicate almost directly with the system. The UI rendering engine is completely Flutter, so you can create any effect and graphics for both iOS and Android platforms.
- Static type language but with modern syntax
Similar to JS, Python, or Java, Flutter uses a statically typed language but with a modern syntax. A compiler is flexible using AOT (for the end product) and JIT (for development with Hot Reload).
- Beautiful UI and diverse expressions
Delight your users with beautiful built-in widgets in Material Design and Cupertino (iOS-flavor).
Rich motion APIs (application programming interfaces) bring your apps to life.
- Strictly control the performance of the application
Flutter can run mobile emulators right on the web, extremely convenient for development.
Built-in performance metrics allow developers to control application performance closely.
- Easy upgrade
Although the initial installation of Flutter is to download the compressed file, updating to the new version requires only a few lines of command, and the implementation is quite easy.
After upgrading the Flutter version, the application ran without any problems at all.
4.2. Disadvantages
- Must learn more DART language
This is a pretty big hurdle for Flutter. DART is not a popular programming language, there is also a risk that after learning DART, it will always be associated with DART in the field of mobile application development, not as flexible as JS or Python.
- Updating to the app store is not easy
You need to update the app through an app center like the Play Store or the App Store.
- New data model
This is also a difficulty for Flutter learners. Sometimes when coding, you will have a hard time determining which Package or a Class is imported.
5. What is the difference between Android and Flutter?
A lot of people, especially new programmers, are learning about what is the difference between Android and Flutter. And as you've known, Android is also made by Google and already has a mobile SDK so why do they create Flutter?
Mobile is too wide today, so only one Android solution is not enough, which leads Google to have released different SDK versions for mobile applications today, including Android and Flutter. The basic difference between them that Flutter is much better than Android. Flutter can create apps that run on both Android and iOS platforms.
As a set of SDKs with cross-platform apps, apps created and developed from Flutter can easily work on both Android and iOS platforms nowadays. It is a very clever trick created to make applications compatible with UI Frameworks on both of today's most popular operating systems. Especially apps through Flutter don't compile directly with native apps both iOS and Android.
More specifically, Flutter is more optimized when designed from the ground up to reach a frame rate of 60fps, which may be a rare number for Android, but the number for iOS is the complete opposite. This creates an immediate difference that you can easily feel. The special feature is that Flutter is built with a whole platform for its applications, which helps to avoid many Android fragmentation problems.
We, "Hachinet Software", are Vietnam-based software services with dedicated, dynamic, enthusiastic teams who always have made efforts to please customers' and partners' satisfaction. We specialize in the followings:
Framework (ASP, MVC, AngularJS, Angular6, Node JS, Vue JS)
Mobile application: IOS (Swift, Object C), Android (Kotlin, Android)
System applications (Cobol, ERP, etc.),
New Technology (Blockchain, etc.).
If you are considering offshore development, please feel free to contact us.
Here is our contact information.
Account Manager: Quan (Japanese/English available)
Phone number: (+84) 2462 900 388
Email: contact@hachinet.com