EC site construction | Hachinet Software's EC system development example
In the era of information technology, which has evolved rapidly in the last few years, the form of EC site (e-commerce) transactions has become one of the essential methods for all businesses.
EC site construction | Hachinet Software's EC system development example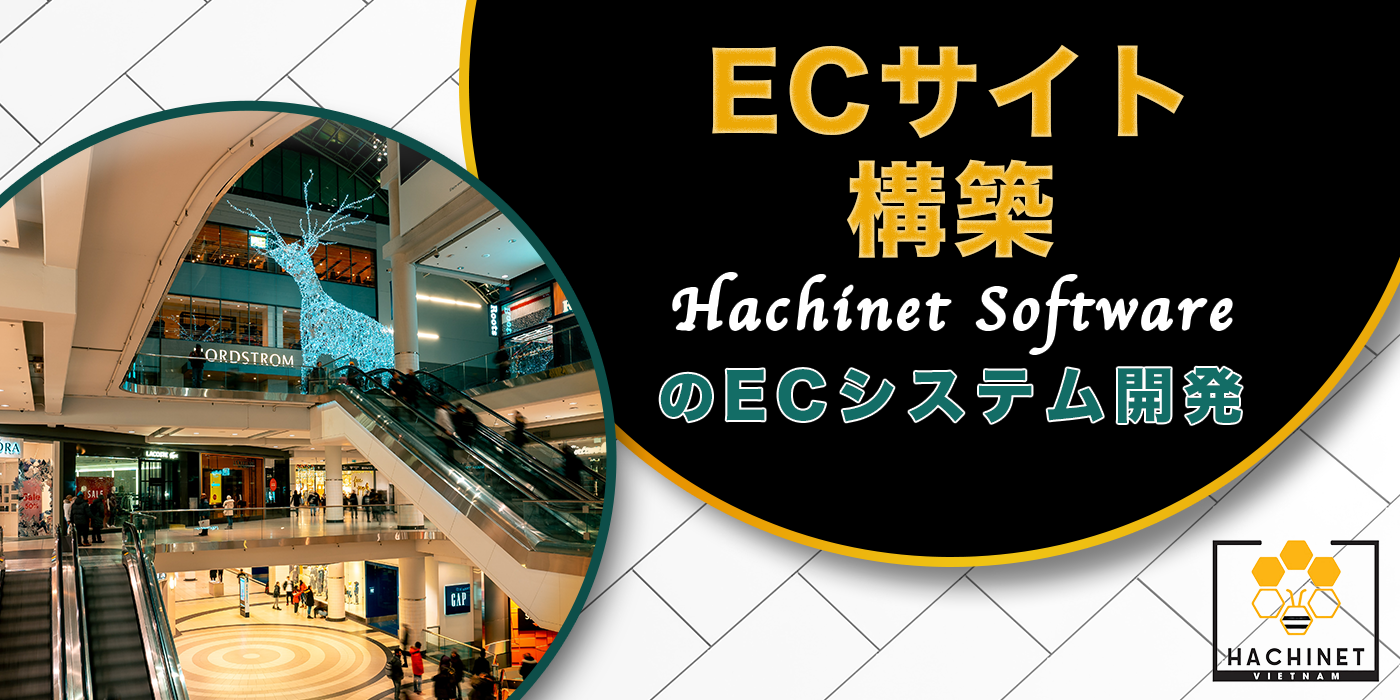 In the era of information technology, which has evolved rapidly in the last few years, the form of EC site (e-commerce) transactions has become one of the essential methods for all businesses.
The format of EC sites is increasingly mentioned in the Commercial Forum. So what are the benefits of an e-commerce site? What should be clearly understood when building an EC system?
1. What is an EC site
---
EC sites (EC) are known as electronic commerce. A term that refers to activities related to the field of business or trade.
An EC site is a form of business that allows companies and individuals to do business through electronic network platforms such as the Internet and Mobile Application websites.
Electronic commerce is applied to various technologies such as electronic money transfer, supply chain management, marketing of goods and services on the Internet, online trading, electronic data interchange, product management system, inventory management, automatic data collection system, etc.
2. Benefits of EC site
---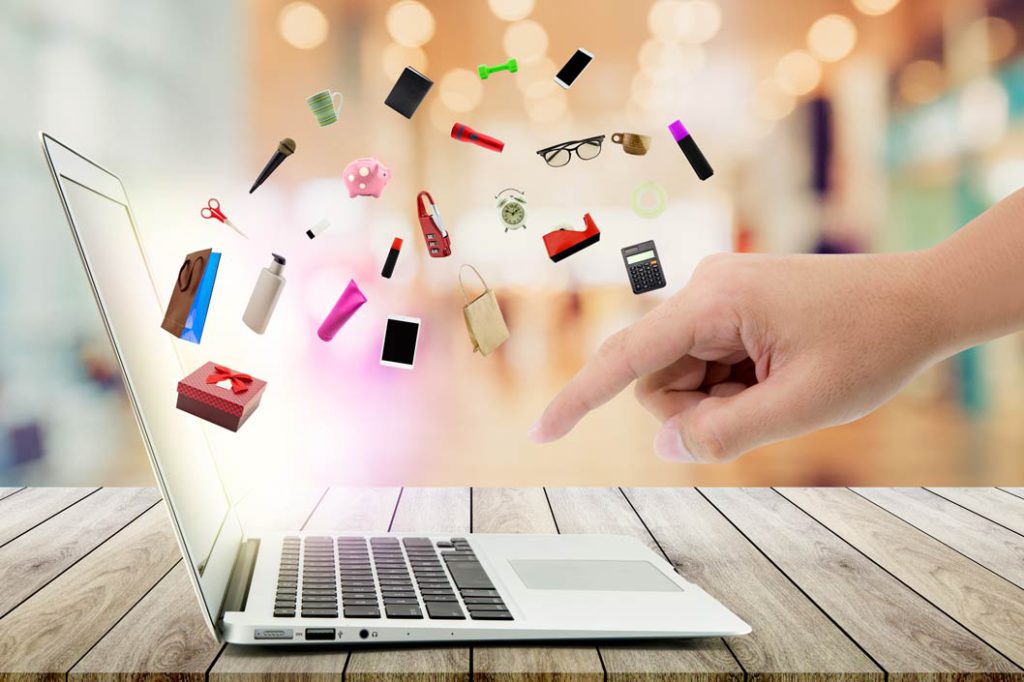 Compared to the traditional business form, the current form of EC site is developing strongly. It will be easier to reach customers anywhere in distant geography and around the world.
There are no restrictions on the location of the store
Real stores are always limited by a small geographical area.
There are no geographical restrictions on EC sites. It connects all over the world, so you can grow your business anywhere.
In addition, customers can shop comfortably 24 hours a day, 7 days a week, as long as they have an internet connection. Save time when shopping on EC sites. For customers who don't have the time, it's hard to have to go to many stores to be able to choose the right one. The reason is really convenient.
In addition, large and heavy items cannot be transported alone. EC sites can solve that problem.
One of the biggest advantages of e-commerce sites is that they can significantly reduce transaction costs and eliminate many fixed costs such as store rent. Companies have the opportunity to enjoy higher profits.
Automatic inventory management
Inventory management is easy through online management tools. As a result, you can run your business effectively, save money, and limit shortages.
3. Disadvantages of EC site
---
When it comes to products you buy and sell online, it's very difficult to earn your trust. The reason is that there are many forms of online sales, including concerns about fraud and poor-quality products.
Customers are often worried about the store's reputation, product quality, and price because they can't touch the product directly to feel it.
Most shop owners who use the EC site system are not tech-savvy. That's one of the disadvantages for those who don't know about technology.
Moreover, technology is also an important issue and can affect the efficiency and operation of your website.
Today, it is common to do business on e-commerce sites. Since you can do business with anyone, competition in product quality and cost is also an issue.
For customers, there are many comparisons between vendors, such as the price and characteristics of each seller, and they may not buy if the consultation message or delivery time is delayed.
4. Example of EC system development of Hachinet Software
---

Hachinet Software has many years of experience in the field of providing Internet services such as system design, UI / UX design, product development including infrastructure construction. We are willing to improve the quality of service and constantly improve it. We will design by selecting the optimum function according to each customer's demand. Here are some case studies of our achievements.
Compared to websites, it is a smartphone app that can develop various marketing measures in a push-type manner, but what kind of success stories are there? This time, we will introduce our actual case.
Gametector
Industry: Platform for hosting e-Sports competitions
Summary: Gametector
Functions/features: Tournament creation → Participant recruitment → Tournament creation → Tournament holding (chat, score input, live distribution) → Tournament end
Scope of responsibility / requirements analysis / development / testing / maintenance, technical information / Android
In-house management system example
We specialize in providing management system services to our customers, and among them, it is a system that performs in-house management from PURCHASE ORDER creation to import purchase schedule, import cost calculation, and payment. The feature is support for other currencies (US $, €, VND, JPY, Canada $) and conversion to US $. For example, you want to manage with POC (Purchase order control), MCL (Material control sheet), and Supplier code.
In addition, there is a PR approval function (fill in Request date, approval date, Purchasing receiving date), PO approval function, the acceptance date of Confirm ship date by Supplier, and PO revision management (Revise date, reason description). Scope / Development / Testing / Maintenance, Technical Information / Front-End: C #, JQ, JS / Framework, MVC5, etc.
The concept of the F & B CRM management system is not only available in a specific industry. It can be used by companies of all industries and sizes.
In-house digital marketing is activated by the introduction of F & B CRM. By "visualizing" the results, cooperation between departments is also strong.
Industry: F & B CRM management system
Summary: F & B CRM
Features / Features: Collect and process customer feedback from Facebook, Zalo ...
Offer services such as discounts and loyalty cards.
Manage what you share with your customers (news, discounts, coupons).
Manage sales graphs from customers.
Scope of responsibility / new development
Technical Information: .NET API, SQL Server 2016, Windows Server 2012
5. Conclusion
---
We specialize in IT offshore development.
Web application (.NET, JAVA, PHP, ..)
Mobile applications: IOS (Swift, Object C), Android (Kotlin, Android)
System construction (Cobol, ERP ...)
DX solution
New technology (Blockchain ...)
If you are looking for an offshore development business partner in Vietnam, our Hachinet is one of the top 10 companies in Vietnam's offshore development, with a complete corporate mechanism system, various development languages, DEVWORK system with abundant human resources.
At Hachinet, we always value software quality and customer satisfaction. For customers who use our services, we take responsibility as well as quality. We guarantee that the delivery period will be met by accurately performing various processes from the planning stage to maintenance.
If you are considering offshore development, please feel free to contact us.
※Here is our contact information.
Account Manager: Quan (Japanese/English available)
Phone number: (+84) 2462 900 388
Email: contact@hachinet.com
Please feel free to contact us for consultation/application by phone.