When do we need to outsourcing human force?
In order to devote all efforts to building and executing strategies, businesses need to optimize time and cash flow, requiring human resources to be streamlined to operate smoothly and efficiently, outsourcing is a solution.
When do we need to outsourcing human force?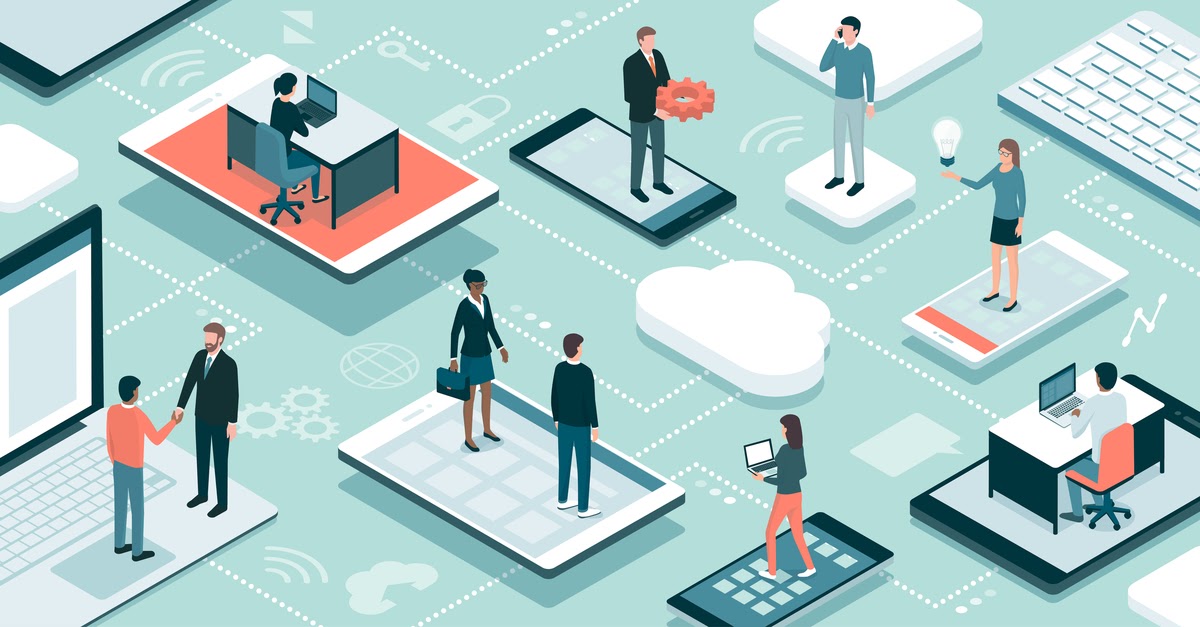 In order to devote all efforts to building and executing strategies, businesses need to optimize time and cash flow, requiring human resources to be streamlined to operate smoothly and efficiently, outsourcing is a solution.
In recent years, Vietnam has always been considered the "promising destination" of outsourcing services, especially in the IT field. In the Vietnam Spotlight report (Spotlight on Vietnam) released in 2017 by international consulting firm PwC, Vietnam surpassed China to become the second outsourcing provider for Japanese technology enterprises with 20.6% market share, only behind India with 31.5%. The Business Process Outsource (BPO) market has grown by 25-30% per year during the past 10 years, making Vietnam a serious competitor to India and the Philippines.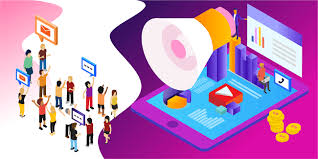 According to Mrs Le Thi Kim, Director of Job Services and Labor Leasing at ManpowerGroup Vietnam, the trend of outsourcing is very popular abroad. Many companies are set up but use virtual offices or hire just 1-2 employees, and the rest use external labour. Multinational companies or foreign capital when coming to Vietnam are also very interested in outsourcing from local human resources with a specific goal that half of the employees are hired.
What is outsourcing?
A 2016 survey of multinational service company Deloitte (2016 Global Outsourcing Survey) shows that the percentage of companies using outsourcing to reduce costs is still high (59%). Although this goal is not wrong, it makes the outsourcing solution not bring into full play its advantages.
Firstly, outsourcing services are divided into two types: staffing (hiring personnel from a third party to deploy a certain part of the enterprise), and outsourcing (delivering a certain part of the enterprise to third party implementation). However, in the Vietnam market, these two concepts are understood and collectively referred to as outsourcing.

In fact, outsourcing does not have the function of reducing overhead costs. For example, one confectionery company A currently employs 4,000 workers, each year giving away 4 billion VND for salaries and bonuses. Now the company has decided to cut its staff, hire only 2,000 workers and keep the cost of personnel in half, at 2 billion / year. The remaining employees will entrust to the third party. Although on paper, this company "saved" 2 billion, actually this money is used to pay for services of the outsourcing provider. Through this example, it can be seen that the role of outsourcing is not to reduce costs but to use the cash flow effectively, through the transfer of HR costs - which is a format of fixed and permanent costs, into operating costs (operating costs) - the cost of fluctuations can change, have flexible terms and can be cut easily when businesses have needs, etc.
Second, outsourcing provides flexible personnel solutions, including short-term and long-term. For example, company A's mooncakes are popular with consumers and in about 3 months from July to September every year, this business has a large labour demand (an additional 1,000 - 2,000 people) to meet market need. They cannot rely on one or two HR staff to recruit so many people in a short amount of time. Only companies that provide professional outsourcing services are able to meet such typical and short-term needs.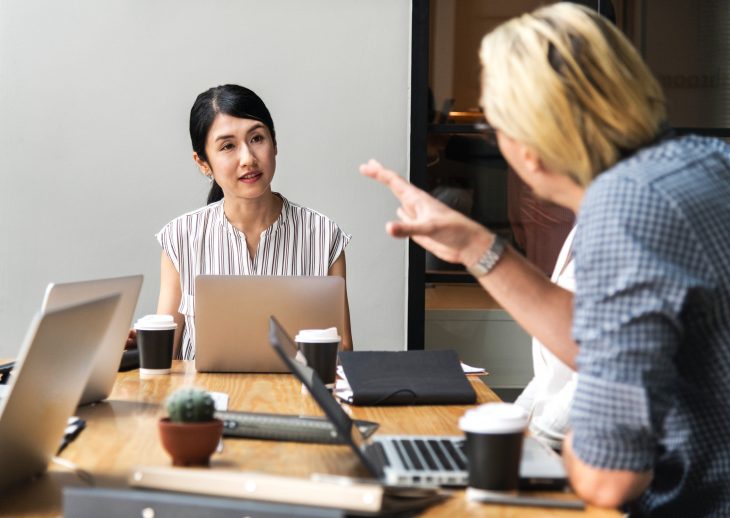 Thirdly, outsourcing helping the company share a part of the risk costs with the service. To recruit an employee, besides salary, bonus, businesses also face many other types of costs to train and develop that employee. With outsourcing, the risks of hiring the wrong people into the right jobs, or falling behind due to bulky business apparatuses ... will be partly shared by the service side. Staff training programs will also be solely responsible for them.
Lastly, access to high quality recruited and trained labour resources, flexibly changing to suit each stage of business development helps companies to increase their labour productivity.
A survey in 2006 by multinational service firm Deloitte found that 31% of technology companies have been using outsourced personnel, lower than the rate in the healthcare industry (36%) and personnel ( 32%) but higher than the rate in the financial industry (30%). 78% of companies using outsourcing are satisfied with this service and consider it an optimal solution for businesses to innovate their operations. Accordingly, 58% of the companies surveyed said that thanks to outsourcing, they improved the quality, 44% answered that the budget was minimized, 38% found the user experience to be improved. In particular, 45% of businesses in the survey thought that outsourcing was the key to successful M&A deals.
Also in 2016, another study by HR services firm Nearshore Technology showed that revenue from the global outsourcing market more than doubled, from the US $ 37.3 billion in 2000 to nearly 83 billion in 2015. In the US market, where 2.4 million outsourced employees are employed, up to 57% of businesses are increasing the proportion of outsourcing personnel. In the upcoming time, the trend of outsourcing will increase in industries related to cloud computing, data security, artificial intelligence and automation, virtual personnel, and digital transformation at the media company.
Who needs Outsourcing?
Any business, no matter what industry, scale, a global corporation with hundreds of years of experience or a newly established startup can consider hiring personnel from the outside.
Young businesses tend to focus on business development, attack the market to determine their position, find ways to achieve growth targets to ensure cash flow. During this period, the goal of personnel stability is often ranked behind other business goals; Outsourcing solutions will help harmonize goals and minimize the risk of imbalance between business growth and personnel organization.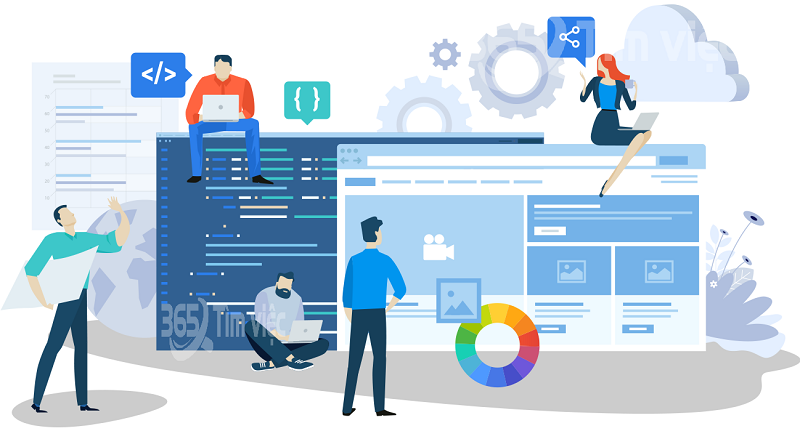 So are big corporations on the rise, so they came to a point when they realized that their current staffing structure was not responding to the company's rapid and broad growth. The outsourcing and hiring services can help the company immediately balance without spending too much time stabilizing personnel before each stage of applying a new business strategy.
Currently, because outsourcing services are still novel in the Vietnam market, domestic enterprises have only experimented with simple jobs and hired labour for positions that do not require high technology or are middle and low management positions. Higher positions such as CEO, CFO, CPO, etc. are not many and have high security.
"Safe" Outsourcing
Ms Kim said that the percentage of outsourced employees in Vietnamese businesses should account for about 30% of the total number of employees needed. Although this rate is still low in the world (it can be up to 70%), it will help businesses who do not have much experience with outsourcing to familiarize, test and build management processes for The staff who is not effective on the payroll.
There are three most important factors that businesses need to implement before.
The first is to change their mindset. Domestic businesses often have a viewpoint of self-employment or to hear by their own ears, which means that business owners want to see employees' presence at the company. Business owners believe that this will ensure their leadership is smooth and consistent. However, in the era of high technology and continuous digitization, businesses need to monitor and control by the process.
Secondly, businesses need to identify goals to optimize the advantages of this type of service. Outsource is not just to cut costs or transfer risks completely to third parties. If it is a prominent goal, then employees who are transferred to the form of sublease will feel insecure, affecting the quality of work. This can also negatively affect the building of corporate culture and cohesion in the organization.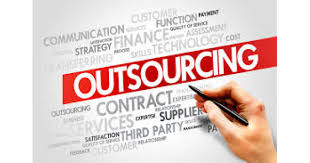 Besides, businesses need to choose a professional and experienced outsourcing service provider. When considering third parties, management needs to take into account (i) the competence of the supplier's personnel, the expert advisory team, (ii) the financial capacity, and last but very important is the experience profile with professional management processes (iii) to address issues related to outsourcing.
Hachinet is proud to be one of the most reputable and top-quality IT outsourcing companies in Vietnam. We provide the best software solutions and satisfy all customer requirements.
We always set software product quality and client satisfaction the top priority.
Therefore, if you choose our IT outsourcing service, you can be satisfied when the product is delivered.
Please contact us via the email if you are interested in contact@hachinet.com.