What is System Integration (SI)?
What is System Integration (SI)?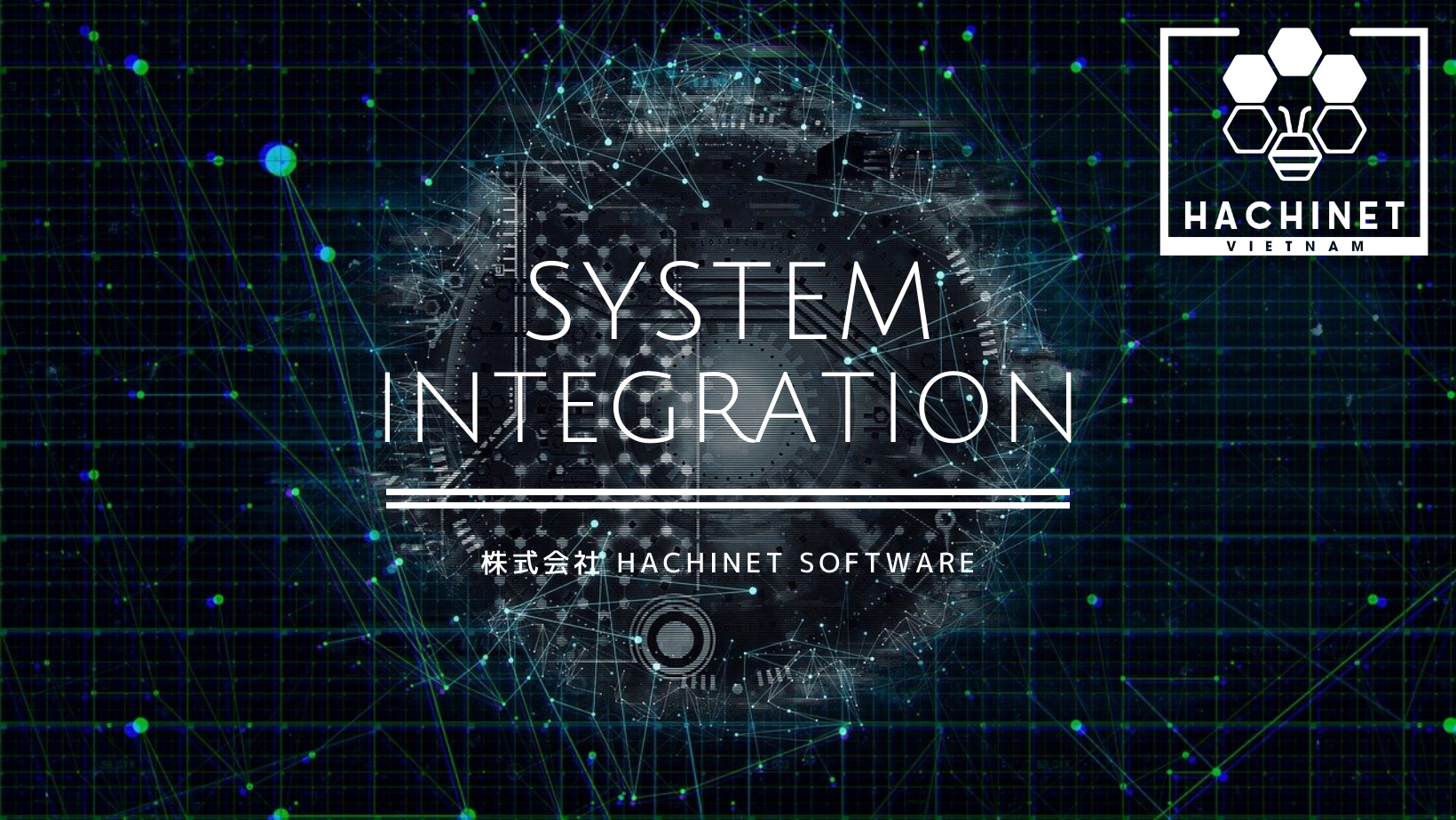 In the interconnected world, technology has led to alternative development platforms. System integration becomes common in every organization regardless of scales. So what is system integration? Let's find out with Hachinet in this article.
What is system integration (SI)?
SI can be understood simply as a chain of sub-systems with many functions and features in an engine's extensive system. The incorporation ensures these sub-systems function together as a system.
SI is a method that can handle the most complicated business requirements, especially with the technology's problems requiring high adjustment.
In technology, SI helps integrate those separate systems, apps to act as a coordinated whole, which can be performed thanks to connected techniques.
For example, the Internet, app integration, process management, programming, etc. SI helps increase the primary system's valuation and capacity thanks to the synergy of interaction between subsystems.
System integration's pros
SI helps businesses save money due to the flexible integration when choosing suitable technologies, devices, and services. Moreover, system integration also helps to optimize usage needs.
It helps businesses plan and invests in each specific stage. Of course, this also depends on their capacity and demands at that stage. Also, it prevents risks from harmful business environments. SI contributes to increasing the competition in the market.
The core for success is in the system integrator's capabilities. The system integrator's performance is the art to incorporate those separate systems into a coordinated whole, which is true when the software and hardware factors are the same.
Solution Construction of IT Transmission Infrastructure
Solutions to building IT infrastructure include:
LAN/WAN for businesses.

Solution for Data Center.
Server Hosting Solution
The 21st century is considered the century of information explosion. Along with that is the development of "cloud computing". This solution gives people more benefits. These benefits belong to networking, server systems, and storage.
So no need to invest in a powerful computer with a large storage capacity. With existing computers, we can use the latest software, which can hold more data.
Cloud computing brings excellent benefits. They come from a host of servers on which your data will be stored instead of on your computer. Just need a computer with an Internet connection. You can completely access your data anytime, anywhere.
Connection Solution for Data Center
Today the demand for data aggregation is increasing, helping businesses build infrastructure for secure data centers. They are easy to deploy, expand, and manage, as well as have minimal energy consumption.
International standard data centers ensure safety and optimize energy and cost. Not only that, but they also help customers centralize the database and easily manage it remotely. Moreover, it also improves production and business efficiency.
We, "Hachinet Software", are Vietnam-based software services with dedicated, dynamic, enthusiastic teams who always have made efforts to please customers' and partners' satisfaction. We specialize in the followings:
Framework (ASP, MVC, AngularJS, Angular6, Node JS, Vue JS)
Mobile application: IOS (Swift, Object C), Android (Kotlin, Android)
System applications (Cobol, ERP, etc.),
New Technology (Blockchain, etc.).
If you are interested in our service or looking for an IT outsourcing partner in Vietnam, do not hesitate to contact us at contact@hachinet.com.