What is ".NET"? How to install and why is it so essential
NET Framework is a popular developer platform made up of tools, programming languages, and libraries to build many different types of apps. However, to understand in detail what .NET Framework is and its purpose. Let's find out through this article.
What is ".NET"? How to install and why is it so essential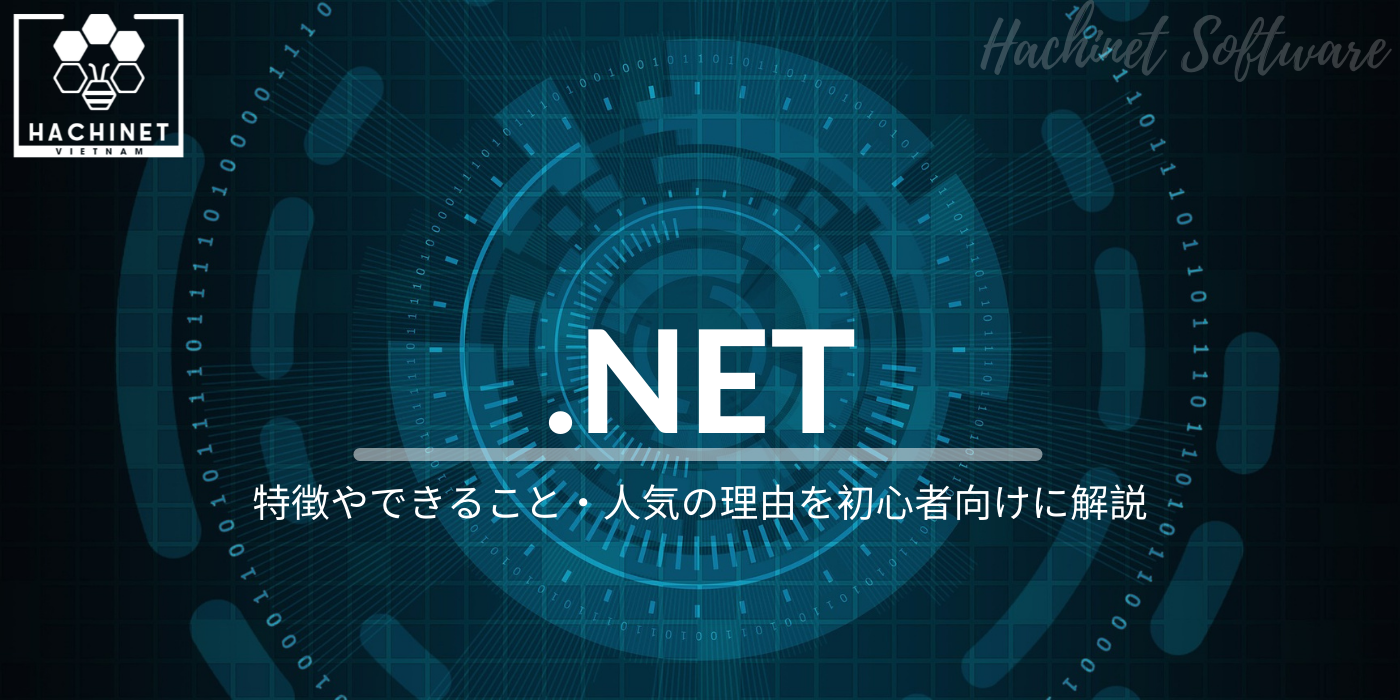 NET Framework is a popular developer platform made up of tools, programming languages, and libraries to build many different types of apps. However, to understand in detail what .NET Framework is and its purpose. Let's find out through this article.
1. What is the Microsoft .NET Framework?

In fact, this framework is a collection of APIs (Application Programming Interface) and a shared library of code that developers can call when developing. applications so that you don't have to code from scratch.
In the .NET Framework, this shared code library is called the Framework Class Library (FCL). The bits of code in the shared library can perform all kinds of different functions.
For example, a developer needs their application to be able to ping another IP address on the network. Instead of writing that code, and then writing all the little bits and pieces of code to interpret what the ping results mean, they can use code from a library that implements that function.
And here's just a small example. The .NET Framework contains tens of thousands of pieces of shared code. This shared code makes life much easier for developers because they don't have to "reinvent" the "wheel" of their apps when the apps perform some common function.
Instead, they can focus on writing "specific" code for their apps and incorporating the user interface. It is easier for other developers to understand what a program is doing, and users of apps can trust that dialog boxes like Open and Save As across different apps work the same.
2. Why the.NET Framework is a misunderstanding?
In addition to acting as a framework for shared code, .NET also provides a runtime environment for apps. A runtime environment provides a virtual machine - such as a sandbox in which applications run.
Many development platforms provide similar runtime environments, such as Java and Ruby on Rails, both provide their own runtime environment.
In the .NET world, the runtime environment is called the Common Language Runtime (CLR). When a user runs an application, that app's code is compiled into machine code in the app's runtime environment and then executed.
The CLR also provides a number of other services, such as memory and processor thread management, exception handling, and security management. The runtime environment is essentially a way of abstracting the application from the actual hardware on which the application runs.
Having apps run inside a runtime environment also has a number of advantages. The biggest advantage is portability. Developers can write their code using any supported language, like C#, C++, F#, Visual Basic, and dozens of others.
That code can run on any hardware for which .NET is supported. Although the platform is designed to support hardware other than Windows computers, its proprietary nature has been used primarily for Windows apps.
Microsoft has added different versions of .NET to help with this problem. Mono is a free and open-source project designed to provide compatibility between .NET applications and other platforms, especially Linux.
The .NET Core implementation is also a free and open-source framework designed to bring lightweight, modular applications to multiple platforms. The .NET Core supports Mac OS X, Linux, and Windows (including support for Universal Windows Platform applications).
As you can imagine, a framework, such as .NET has many real benefits in terms of application development. It allows developers to write code in their favorite language and ensures that the code can run on any supported framework. Users benefit from consistent apps. In fact, many apps may not grow if developers don't have access to the framework.
3. How to install .NET Framework?
The .NET Framework has a complicated history. There are several versions released over the years. Usually, the latest version of .NET is included in the release of each version of Windows.
The versions are backward-compatible (so an application written for .NET 2.0 can run if version 3.0 is installed), but this backward compatibility doesn't work well. Not all applications work with newer versions. Especially on computers running Windows XP and Vista, you often see many different versions of .NET installed.
There are three basic ways that any particular version of the .NET Framework will be installed:
Your version of Windows can install the default .NET Framework.
An application requires a specific .NET Framework version to be installed in order for the application to run.
Some applications will even send you a separate download page for you to download and install a specific version of the .NET Framework.
Fortunately, everything is "smoother" on modern versions of Windows.
During the "age" of Windows Vista, at least two things happened. First version .NET Framework 3.5 is released. And this version has been "reworked", including components in versions 2.0 and 3.0. Apps that require earlier versions will work if you install version 3.5. Second, the .NET Framework upgrade has finally begun to be delivered via Windows Update.
Developers can now rely on users having the right components installed and no longer have to require users to do the additional installation.
When Windows 8 was released, the new .NET Framework 4.0 version was completely redesigned. Version 4.0 (and higher) is not backward compatible with earlier versions.
The .NET Framework 4.0 is designed to run alongside version 3.5 on the same computer. Applications written for versions 3.5 and below will require version 3.5 to be installed, and applications written for versions 4.0 and above will require version 4.0 to be installed.
Windows 8 and Windows 10 include both versions 3.5 and 4.0 (the current version is 4.6. These versions are installed on-demand first, so when you install an application that will ask to install those versions first, Windows will automatically add it.
You can add these versions to your Windows operating system sooner if you want by accessing optional Windows features. You have separate options to add version 3.5 and version 4.6.
However, there is no real reason to add versions of the .NET Framework to a Windows installation, unless you are developing apps. When installing applications, the system will first ask for one of the available versions of the .NET Framework and Windows will add it for you.
4. Why is the .NET Framework so important?
The .NET Framework is considered the ultimate fruit of a combination of Microsoft's brains and efforts to create a platform for rapidly building and deploying web applications and services. The vision of the .NET Framework platform combines a simple easy-to-use programming model with open protocols and the transformation of the internet. Here are the reasons that make the .Net Framework essential.
4.1. Unification through the Internet
To communicate well with customers, business partners are divided into different geographical regions. Or all future applications and evolving solutions will always need to be supported for internet standards that are tightly integrated with protocols without forcing users to understand its infrastructure.
4.2. Scalability through a loosely coupled architecture
Most of the world-class large systems are built on Message-based asynchronous architectures. Projects built on such an architecture are often very complex. The .NET Framework is built to deliver the productivity advantages of a tightly coupled architecture with scalability and fast operation with a loosely coupled architecture.
4.3. Support multiple languages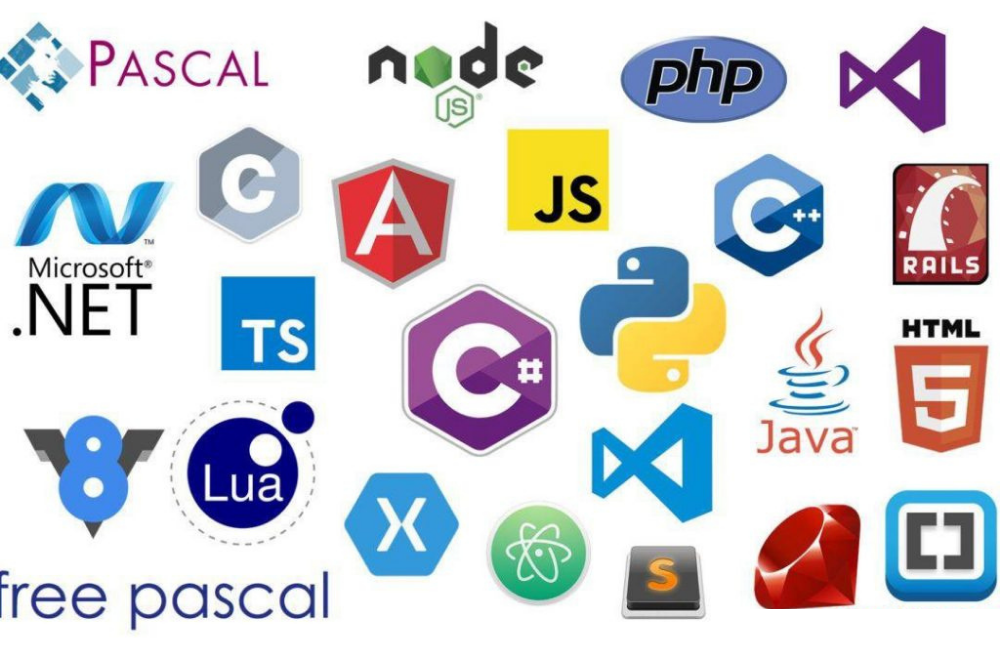 According to software programming company Mona Software, professionals often use different languages because of their advantages. The .NET Framework allows applications to be written in multiple programming languages and can be tightly integrated with each other. Besides, when using the .NET Framework users can take advantage of the existing development skills.
4.4. Increased productivity for developers
The number of specialists programming applications is not much, so they have to work for many hours to complete the work. With the built-in .NET Framework, you can eliminate unnecessary programming and focus solely on writing business logic since the .NET Framework saves time on automatic transactions and is easy-to-use inefficient automatic memory management.
4.5. Protect your investments through improved security
One of the most important issues related to the Internet is information security. The .NET Framework's security architecture is designed from the bottom up to ensure that applications and data are protected through a sophisticated and secure security model.
4.6. Take advantage of operating system services
Windows provides any platform with a wide range of available services such as Data access, integrated security, interactive user interface. The .NET Framework has taken advantage of this to guide users towards the easiest uses.
We have just introduced you to some information about the .NET Framework and why it is important for every computer. Hope this information helps you to better understand .NET Framework.
We, "Hachinet Software", are Vietnam-based software services with dedicated, dynamic, enthusiastic teams who always have made efforts to please customers' and partners' satisfaction. We specialize in the followings:
Framework (ASP, MVC, AngularJS, Angular6, Node JS, Vue JS)
Mobile application: IOS (Swift, Object C), Android (Kotlin, Android)
System applications (Cobol, ERP, etc.),
New Technology (Blockchain, etc.).
If you are considering offshore development, please feel free to contact us.
Here is our contact information.
Account Manager: Quan (Japanese/English available)
Phone number: (+84) 2462 900 388
Email: contact@hachinet.com