Vietnam IT Outsourcing Market | Growth and Movement 2022-2025.
Vietnam's IT outsourcing witnessed a sharp increase in market capitalization and growth last year (2021). This potential development may continue into 2022, creating many new trends in the industry. Let's take a look at how the IT outsourcing market will evolve in the next three years.
Vietnam IT Outsourcing Market | Growth and Movement 2022-2025.
Vietnam's IT outsourcing witnessed a sharp increase in market capitalization and growth last year (2021). This potential development may continue into 2022, creating many new trends in the industry. Let's take a look at how the IT outsourcing market will evolve in the next three years.
1. Vietnam's IT outsourcing market will grow and trend from 2022 to 2025.
---
1.1 Growth of Vietnam's IT outsourcing market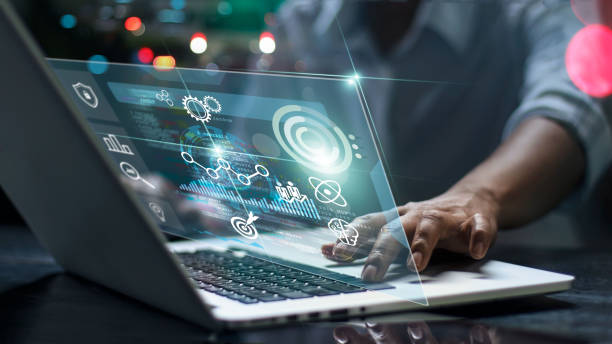 As technology becomes more and more important in increasing a company's competitiveness, more and more companies are implementing digital transformation. As a result, the entire IT outsourcing market has grown rapidly.
In 2021, the IT outsourcing business in Vietnam is reported to have sales of $136.153 billion. This is a huge number in such an economically difficult year. In general, Vietnam's IT outsourcing market is expected to register a CAGR of 4.5% during the forecast period (until 2025).
Despite the Corona pandemic, the percentage of budget IT departments spend on outsourcing is based on the previous 2019-2021 years and it'll continue to increase by about 8-9%. For any risk or challenge caused by a difficult pandemic, Vietnam's IT outsourcing can leverage the trend of digitization, and show enormous potential to support businesses in terms of business growth, and competitive innovation.
1.2 Asia with the most outsourcing
As pandemics accelerate global business, companies are making every effort to digitize their operations. Among them, Vietnam has a mature economy, leads the number of outsourcing cases in Asia, and about 38% of companies outsource services.
IT outsourcing in Vietnam has emerged with sales of $ 11 billion (reported by Vietnam Software and IT Services Association). Vietnam is ranked 9th in Tholon's Top 50 Digital Countries. Total ICT exports are reported to be $ 91.5 billion, with software export sales of $ 3.5 billion. This number is expected to increase the most in 2022.
India ranks next, with 36% of companies outsourcing abroad mainly due to a shortage of talent.
Also, the cost of hiring talented IT talent in developed countries is excessive which leads to necessarily considering affordable services from other countries. Therefore, the majority of the most outsourced countries are in developed countries. One of them is Japan, where about 43% of companies outsource services.
These destinations will continue to grow sustainably. In recent years, Southeast Asia has emerged as a reliable outsourcing destination. Several other Southeast Asian countries are also fast-growing destinations for offshore IT solutions with advanced technology and robust infrastructure facilities.



1.3 Frequently outsourced features
A survey of Hachinet software companies has shown that among the trends in partial IT outsourcing, system development, application development, and maintenance are the most frequently outsourced functions.
For the most frequently outsourced features, system development, and application development, 32% of organizations outsource this feature but plan to outsource more work. System development and application development continue to dominate the IT budget, and many IT organizations seek to optimize internal staffing by selectively using external developers.
In addition, maintenance is ranked as the third most outsourced IT feature in terms of frequency, as many companies demand perfect operation with the latest technology and system applications. The result is many benefits such as bug fixes, enhancements, performance improvements, scalability, and security.
1.4 Market with the most outsourcing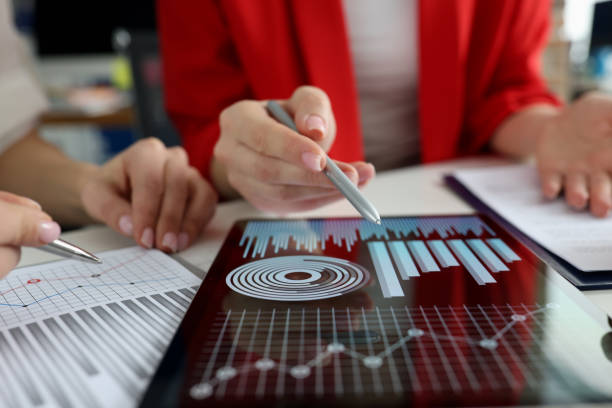 Japanese companies (banking, financial services, insurance) are the areas with the largest market share in the IT outsourcing industry.
As modern customers place more demands on how to deliver services, Japanese companies are leveraging technical systems and applications for a more personalized and streamlined customer experience.
In addition, the implementation of technology in the customer experience not only provides first-class customer service but also provides Japanese companies with tools to utilize and data miming from customers, which brings many benefits to business growth.
2. Future trends in Vietnam's IT outsourcing market
---
2.1 Remote work continues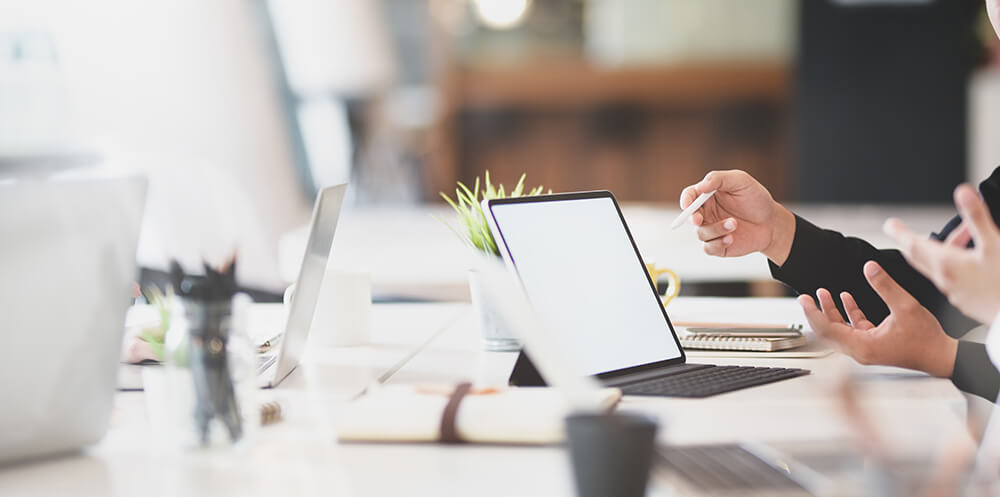 Although in 2022 the pandemic has receded, it is highly unlikely that work practices will return to the "normal" pre-Corona. In addition, although remote work is carried out thoroughly, the work may change differently than it is today.
For example, in Vietnam, between 2020 and 2021, about 8% of employees work at home, an increase of 24% in 2021. In Singapore, only 3% were able to work from home regularly before the pandemic, but 38% said that the pandemic allowed some work to be done at home. Said.
It's impossible to say exactly what will happen next year, but it can be said that the efforts taken by companies around the world show future trends. Some prominent organizations are enthusiastic about remote work and love it so much that it is the default setting.
2.2 Vietnam's IT outsourcing market
Next, let's take a look at the trends in Vietnam's IT outsourcing market.
Due to the rapid growth of the IT industry, the demand for IT human resources has also risen, and the number of engineers in Vietnam has increased at a stretch. In 2022, the government is also focusing on fields and industries, so an environment is in place that makes it easy for excellent IT human resources to grow.
Vietnam is now attracting attention not only from Japan but also from companies all over the world as her representative IT outsourcing partner alongside China, India, and Singapore, and is very popular as an outsourcer. Looking at the size of the IT outsourcing development market for Japanese companies is expanding year by year, reaching more than the US $ 1.7 billion annually.
However, in Vietnam's IT industry, hardware sales account for more than 80% of the total, and the sales ratio and scale of offshore development, which is the sales of software, is small. It can be said that offshore development is a field where growth is particularly expected in the future.
2.3 Asia as a Top IT Outsourcing Destination

A 2021 report by the Organization for Economic Co-operation and Development states that "GDP in emerging Asia is estimated to grow by an average of 6.7% annually between 2021 and 2025."
GSLI (Global Site Location Industries), a full-service site selection consultant and economic development marketing agency, spans four key categories: financial appeal, talent skills and availability, business environment, and new digital resonance. Tracked the contours of tourist destinations in other countries. As a result, Vietnam, China, India, and Singapore are in the top 10 according to GSLI's assessment.
These factors contribute to the strong development of IT outsourcing services in Asia. To date, there are many software outsourcing companies in Asia, especially Southeast Asia, and the number is increasing year by year.
The choice of country to outsource depends on many factors, including the purpose of the outsourcing, the IT capabilities of the outsourcing, and the company's budget. When outsourcing, you need to consider a few questions, such as:
What is most important: How much can you save with outsourcing?
Or how fast can you reduce costs?
Do you want a wide range of performance or expertise in a particular area? Do you want lower fixed costs or more variable prices?
3. Summary
---
Vietnam's IT market has grown rapidly in the last 10 to 15 years. Vietnam is a country that attracts a lot of attention from overseas IT companies because it has an environment where excellent IT human resources can easily grow due to the active support of the government.
For Japanese companies, the development of Vietnam's IT industry may have the disadvantage of increasing the unit price of IT outsourcing, but the great advantage of being able to outsource more advanced development cannot be overlooked.
For Vietnamese IT companies that want to get out of the system that depends on IT outsourcing, business development in Japan will be an issue in the future. Supported by a promising population structure, domestic demand and supply will continue to expand.
Hachinet Software is a Vietnamese IT outsourcing development company specializing in Japanese companies. Hachinet Software also has Japanese development members and provides services that are familiar with Vietnam and Japan. If you are considering an outsourcing development request to a fast-growing Vietnamese IT company, please feel free to contact us.
If you are considering offshore development, please feel free to contact us.
※Here is our contact information.
Account Manager: Quan (Japanese/English available)
Phone number: (+84) 2462 900 388
Email: contact@hachinet.com
Please feel free to contact us for consultation/application by phone.