Vietnam has been an ideal destination since the wave of factory relocation from China began
Vietnam has been an ideal destination since the wave of factory relocation from China began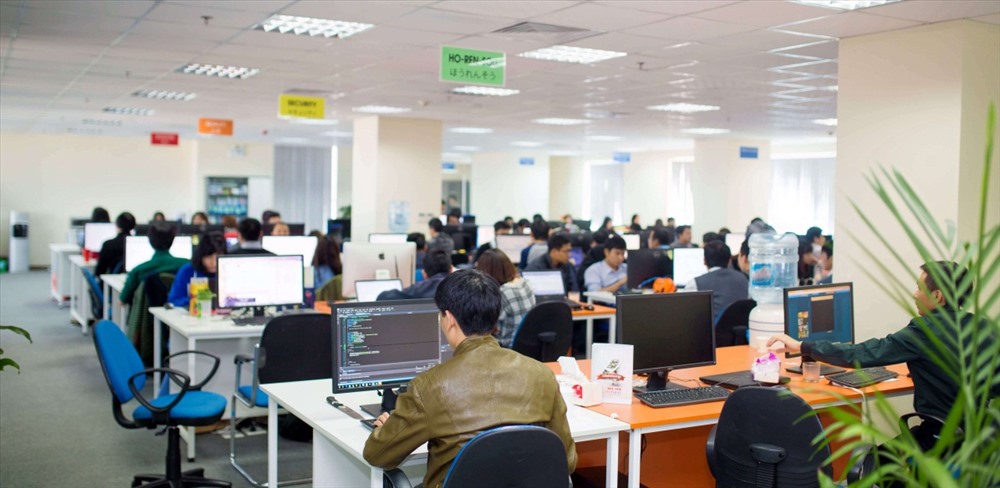 Although the COVID-19 pandemic has caused a severe global impact, Vietnam is considered a promising destination.
Industries are easy to relocate to Vietnam
According to a survey from JLL, although the COVID-19 pandemic impacts the world, Vietnam is still a promising destination. Especially, since the wave of factory relocation from China began. All industries can easily relocate to Vietnam after the pandemic, JLL said.
Recently, many large corporations and companies have to consider plans to relocate their production when closed in China. Since 2019, many large units have planned to move their production, in order to reduce the pressure on new tariff barriers on goods exported from China to the US and to find alternative markets in case prices rise.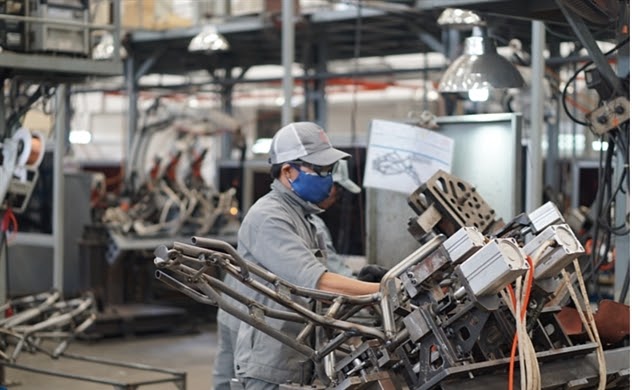 Specifically, multinational companies such as Samsung, LG and many Japanese manufacturers have been moving factories from China to Vietnam, or have established new production facilities in Vietnam rather than in China. Companies like Foxconn and other Apple suppliers have said that they have been intending to set up a production base in Vietnam for many years.
Due to the impact of the COVID-19 epidemic, Komatsu Motor and Construction Machinery Manufacture Company is moving its production line of components used for motor vehicle frames and electric conductors from China to Japan and Vietnam.
Nintendo, a video game company, has transferred a part of its Switch Lite game console production to Vietnam. Komatsu, a manufacturer of motor vehicles and construction machinery, manufactures components at its factories and partners in China. But because of the COVID-19 epidemic, Komatsu is shifting its production line of components used for motor vehicle frames and wire sets to Japan and to Vietnam.
Before the outbreak of COVID-19 pandemic, VinaCapital was one of the first units to predict that a trade war would occur that would spur the movement of manufacturing facilities from China to Vietnam. Now, the investment fund expects the outbreak of the COVID-19 epidemic to push companies to try to relocate production from China, in part because the trade war will heat up again after a health care emergency due to the COVID-19 epidemic calms down.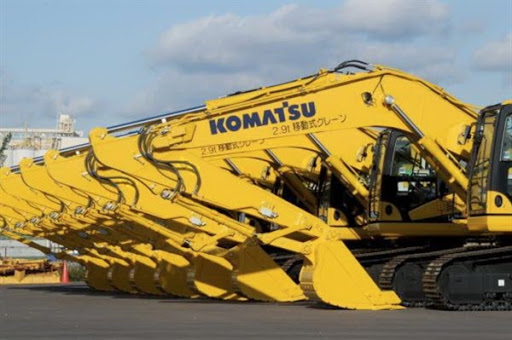 VinaCapital also recognized that this pandemic has two positive implications for Vietnam: Firstly, wage inflation tends to increase after the pandemic subsides, which will encourage manufacturing companies to relocate factories from China to Vietnam. Second, investment returns tend to fall sharply in the decade following the pandemic (unlike after the war), which, along with the so-called Japanization of the US economy, will ensure a FII wave of collapse in marginal and emerging stock markets (including Vietnam) for many years to come.
Long-term investment tendency.
Besides this comment, Mr Stephen Wyatt, General Director of JLL Vietnam also stated: "Vietnam has been a promising destination since the wave of factory relocation from China started. Despite the COVID pandemic -19 are causing certain difficulties for decisions and relocation activities, but many investors are still confident to raise land prices in the first quarter of 2020 because this is a long-term investment trend ".
According to a survey from JLL, in the first quarter of 2020, the North attracts the majority of large corporations who want to diversify their product portfolio besides their facilities in China, with well-developed infrastructure and location needs to be adjacent to China.
The average land price reached 99 USD / m2 / rental cycle, up 6.5% over the same period last year. Available factories - a favourite of small and medium-sized businesses - remain stable at rents ranging from the US $ 4.0-5.0 / sqm/month, and are already full.
In the South, JLL recorded an increase in the number of land lease requirements and developers became more confident in increasing the land rent. The average land price in the first quarter of 2020 reached US $ 101 / m2 / rental cycle, up 12.2% over the same period. However, the development of logistics/infrastructure does not correspond to this increase in land prices because the development process for significant changes in infrastructure is still slow, so potential investors have to start looking for other alternatives. Available factories in the South have a rent ranging from 3.5-5.0 USD / m2 / month, a slight increase in Binh Duong, Ho Chi Minh City, Long An and maintain a stable level in the remaining provinces.
However, according to JLL, not all manufacturing sectors can easily move to Vietnam. The salary of workers in China is three times higher than in Vietnam, but the skill level of workers here is also higher. The size of China cannot be replicated: the number of migrant industrial workers in China is even higher than Vietnam's population. Moreover, a large volume of manufactured goods is for the Chinese domestic market.
If you are looking for offshore partners to develop outsourcing in Vietnam, besides the companies that have been in Vietnam for many years, Hachinet is also a place to experience with the following characteristics.
Microsoft .NET Website Development (asp, vb.net ...)
Front end Website development
Java System / Application Development
Mobile Application Development (IOS / Android).
Cobol system development.
We also provide:
Flexible offshore development
Dispatching BrSE to Japan
Recently, 80% of Hachinet's clients are Japanese software companies, our engineers not only have high technical performance and professional qualifications but also are fluent in Japanese and able to communicate directly with customers.
Please contact us via email: contact@hachinet.com