Top 5 tourist destinations in the Central of Vietnam.
Top 5 tourist destinations in the Central of Vietnam.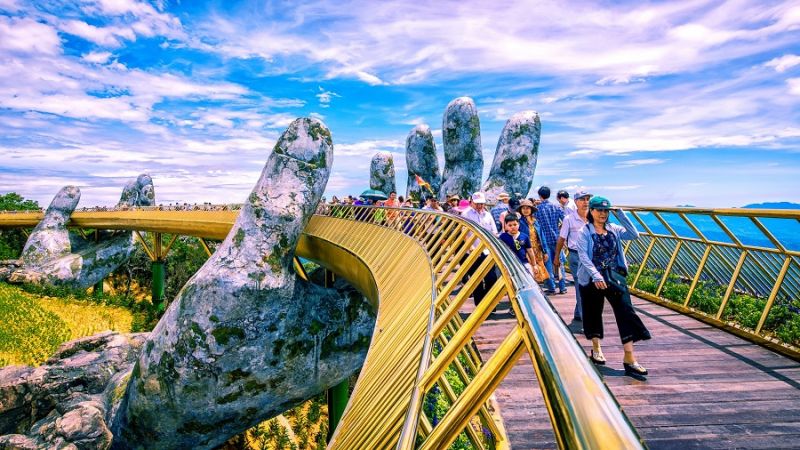 The Central consists of many leading tourist destinations in Vietnam.
Vietnam, the country curved S-shaped shape, has many beautiful landscapes, with a unique culture, which is a great destination for visitors. The North consists of Sapa, Ha Giang, Ninh Binh and Ha Long. The Central region has Hue, Quang Binh and Da Nang. The South includes Ho Chi Minh, Phu Quoc, Mekong Delta ... Where did you travel?
1. Phong Nha - Ke Bang - The masterpiece of Creator
Phong Nha - Ke Bang National Park has been the hottest tourism destination in Vietnam. Phong Nha - Ke Bang in Quang Binh has a poetic landscape, extremely impressive caves, immense mountains and rivers, many rare and precious plants and animals, attracting millions of tourists each year as well as many explorers around the world.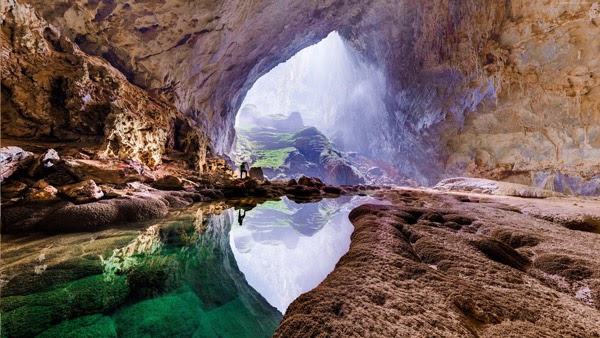 2. Hue Ancient Capital- the land of national heritage
Hue is a peaceful and ancient city with heritage and architectural works bearing the national history.
Since the Nguyen dynasty in the 19th century, Hue has been a promising land with a rich culture of national identity as well as a rich and unique culinary "cradle" which is unmatched.
Tourists always have a special affection for Hue not only because of the quiet and ancient beauty but also for their specialities as well as for people and peaceful life here. If you have the opportunity to visit Hue, please experience the following.
Visiting Hue Citadel

Visit the mausoleum: Tu Duc mausoleum, Minh Mang mausoleum, Khai Dinh mausoleum, etc.

Thanh Tan hot spring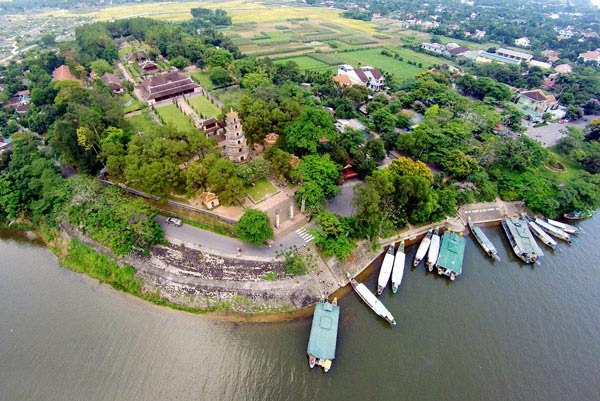 Thien Mu Pagoda from above
Enjoy "Bun bo" Hue

Hue specialities.

The beauty of Thuy Tien park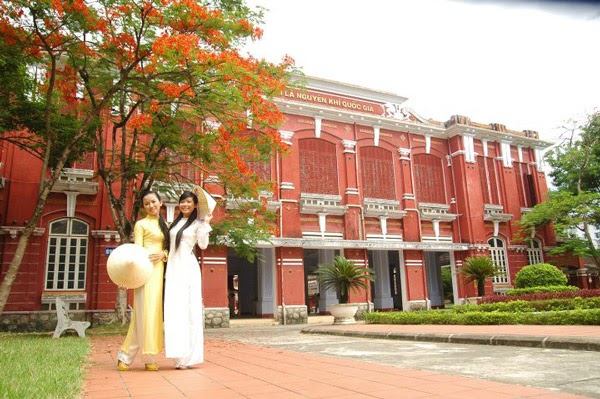 Hue National School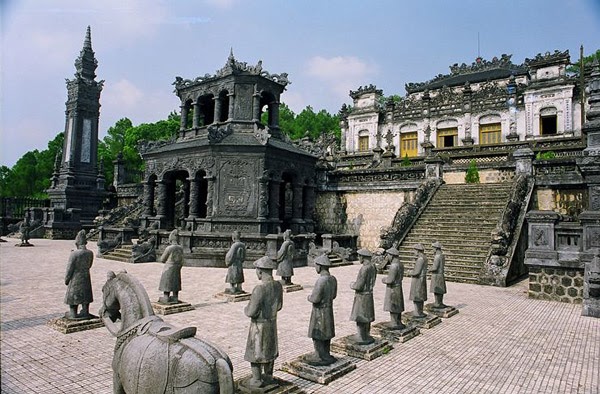 Khai Dinh or Ung Lang mausoleum is one of the Historical Relics of Hue Ancient Capital
3. Discover Danang - the most livable city in Vietnam
Danang is known as the most beautiful city worth living in Vietnam.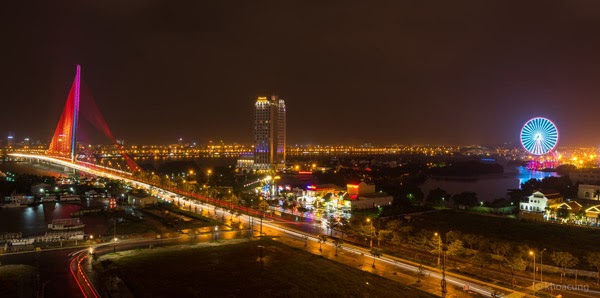 Danang is the most attractive destination in Vietnam
Da Nang is a Vietnam tourist destination that attracts thousands of tourists worldwide. In addition to famous tourist destinations such as Ba Na Hills, Asia Park, Ngu Hanh Son, Da Nang city, it is also adorned with big, beautiful bridges shimmering every night such as Han River Bridge, Dragon Bridge, etc.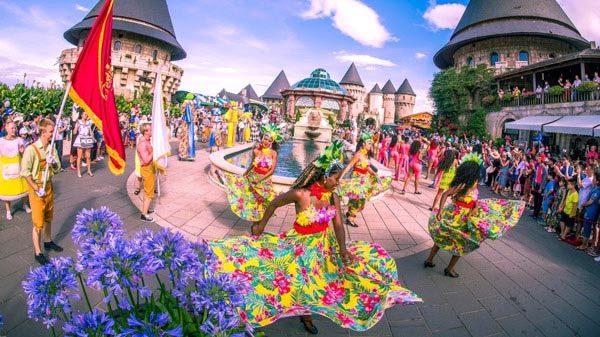 4. The nostalgic beauty of ancient Hoi An
Located in Quang Nam province, about 30km from Da Nang city, Hoi An ancient town is a peaceful, poetic place, lying gently on the Hoai River. The scenery in Hoi An is as beautiful as a romantic painting, the colourful lanterns adorn that picture more vividly and attract tourists.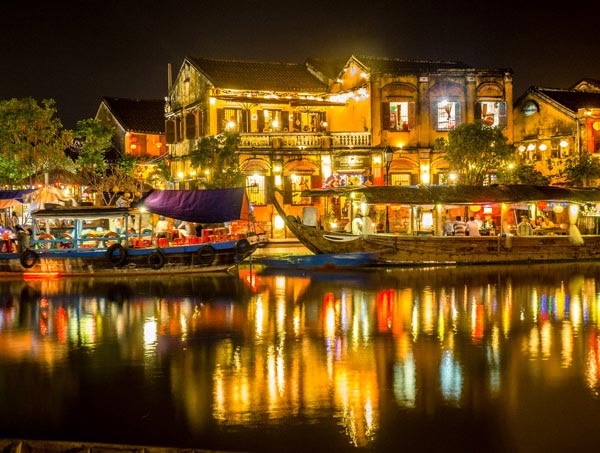 CO recognized as a World Cultural Heritage in 1999, the ancient town of Hoi An is an ideal destination for tourists from everywhere. Hoi An has traditional craft villages, ancient temples, lantern streets and extremely rustic and friendly people.
5. Nha Trang
Nha Trang is one of the most beautiful bays in the world. Travelling to Nha Trang, visitors will discover new destinations such as Vinpearland tourist area, unique Cham architecture, etc. Immerse yourself in the fresh air, beautiful beaches, play at the tournament amusement park, enjoy a mud bath, golf, etc. visitors will have extremely interesting experiences.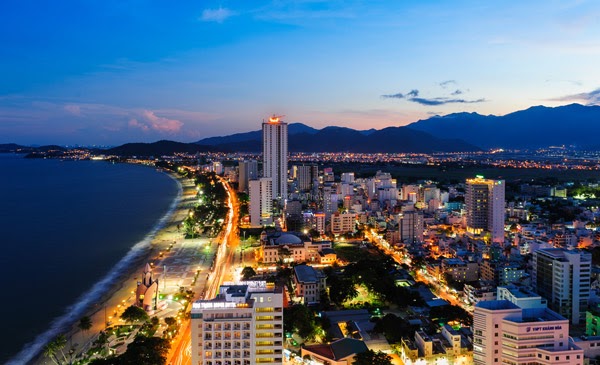 Vinpearl Land - Nha Trang's hottest entertainment destination including many luxury hotels, beautiful gardens, thrilling game areas, ideal freshwater pool and spectacular 4D cinemas
In addition to Vietnam is a worthy tourist destination, In recent years Hachinet is also a destination for Japanese software development companies.
If you are looking for offshore partners to develop outsourcing in Vietnam, besides the companies that have been in Vietnam for many years, Hachinet is also a place to experience with the following characteristics.
Microsoft .NET Website Development (asp, vb.net ...)
Front end Website development
Java System / Application Development
Mobile Application Development (IOS / Android).
Cobol system development.
We also provide:
Flexible offshore development
Dispatching BrSE to Japan
Recently, 80% of Hachinet's clients are Japanese software companies, our engineers not only have high technical performance and professional qualifications but also are fluent in Japanese and able to communicate directly with customers.
Please contact us via email: contact@hachinet.com