Top 5 tourist destinations in the South of Vietnam.
Top 5 tourist destinations in the South of Vietnam.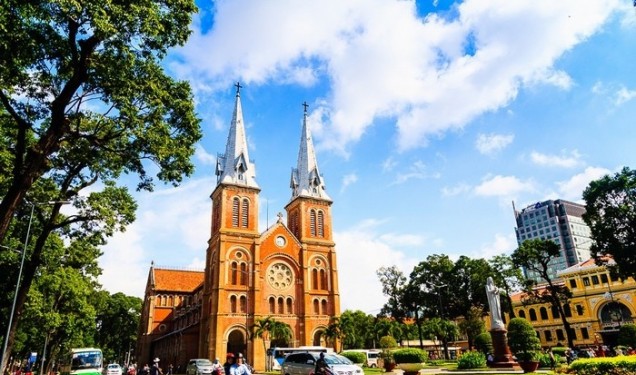 Vietnam, the country curved S-shaped shape, has many beautiful landscapes, with a unique culture, which is a great destination for visitors. The North consists of Sapa, Ha Giang, Ninh Binh and Ha Long. The Central region has Hue, Quang Binh and Da Nang. The South includes Ho Chi Minh, Phu Quoc, Mekong Delta ... Where did you travel?
1. Mui Ne - Phan Thiet is a famous tourist centre in the South Central region
If you are a big fan of the sea, the sunshine, and the golden wind, do not miss Mui Ne - Phan Thiet.
Mui Ne is a famous tourist centre in the South Central region, about 22 km northeast of Phan Thiet city. This place is a stretching blue beach, desert, beautiful red sand dunes when sunset.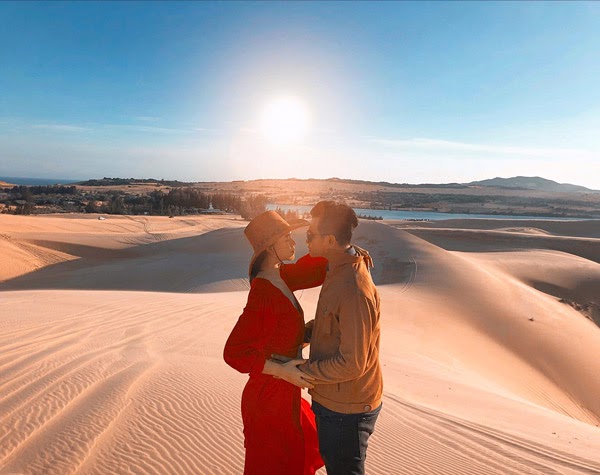 Mui Ne also attracts visitors by the diverse cultural features of the Kinh, Hoa and Cham ethnic groups. Typically, there are works of Thien Hau pagoda, Cham tower, Nuoc tower, Ong pagoda, Van Thuy Tu and many other historic sites.
2. Da Lat - the dreamy city of beautiful flowers.
Dalat is a dreamy city, always full of flowers. The temperate climate of Da Lat is also one of the reasons that attract tourists to visit, travel and relax.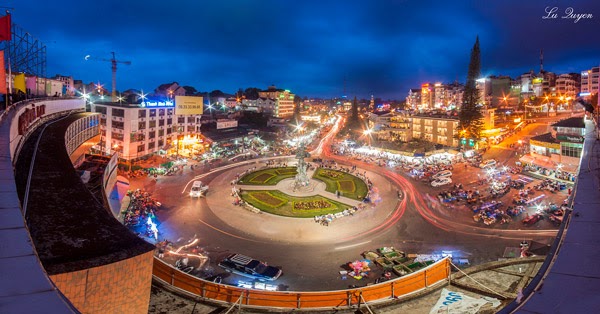 The beauty of Dalat is like a Little Paris
Dalat is famous for attractions such as Valley of Love, Truc Lam Zen Monastery, Linh Phuoc Pagoda, Datanla Waterfall, Langbiang Mountain, "Voi" Falls, etc. Especially, when coming to Dalat, visitors do not forget to experience the flower planting and caring life with the inhabitant.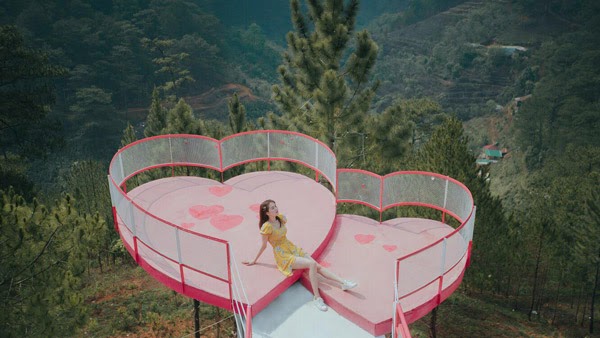 Dalat - a dreamy city
In addition, the extremely typical dishes in Da Lat such as baked rice paper, pancakes, wet chicken cake ... will make visitors do not want to leave Da Lat.
Linh Phuoc Pagoda is one of the famous scenics of Da Lat, is an architecture imbued with an Asian identity.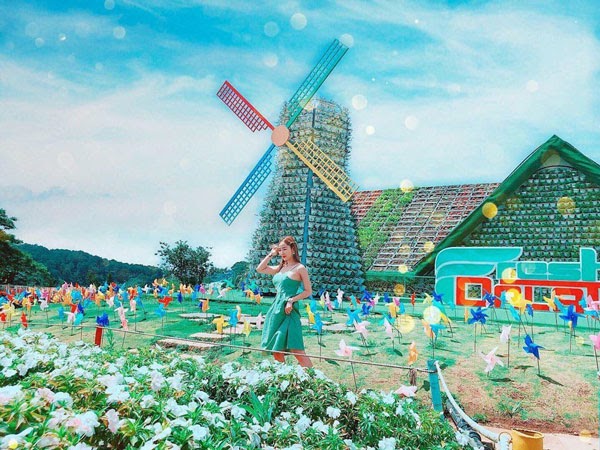 The extreme destination such as Ma Rung Lu Quan, Da Lat Milk, Clay Village, Lam Vien Square, Dalat Railway Station, homestay, strawberry garden, etc.
3. Ho Chi Minh City - "Pearl of the Far East" of Vietnam's tourism
Different from the ancient and peaceful beauty in Hanoi, Ho Chi Minh City is the largest economic and cultural centre in Vietnam. Ho Chi Minh City was once called the "Pearl of the Far East" because the pace of life here is very fast and busy. Ho Chi Minh City is a sleepless city, with massive works, many large industrial zones, many skyscrapers such as Sai Gon Center, Bitexco, Vietcombank Tower. Most recently, the Landmark 81 building is the tallest in Vietnam and the tallest in Southeast Asia.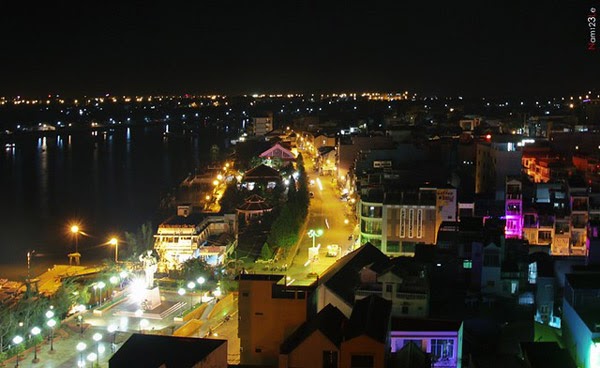 The bustling and modern beauty of Ho Chi Minh City
Ho Chi Minh City is splendid and sumptuous, with many beautiful places such as Independence Palace Museum on Nguyen Hue Walking Street, Cu Chi Tunnels, Notre Dame Cathedral, Ngoc Hoang Pagoda, Ben Thanh Market ...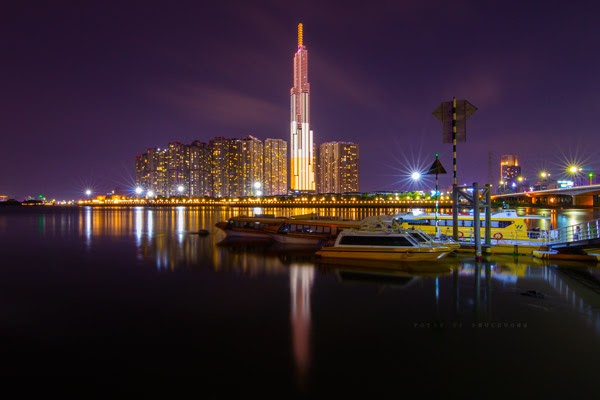 The Landmark 81 - the tallest building in Southeast Asia
Being a modern city but Saigon still retains unique architectures from the French colonial period. Here is also the interfere of many cuisines in the world.
4. Phu Quoc Island
Phu Quoc Island belongs to Phu Quoc District, Kien Giang Province, which is the largest island in Vietnam. Located in the Thailand Bay, Phu Quoc Island is an ideal resort with white sand beaches. Tourists come here can explore tropical forests, scuba dive to see the coral reefs, visit Vinpearl Safari Phu Quoc ... Phu Quoc is also a famous fish-sauce production in Vietnam and is known by international visitors.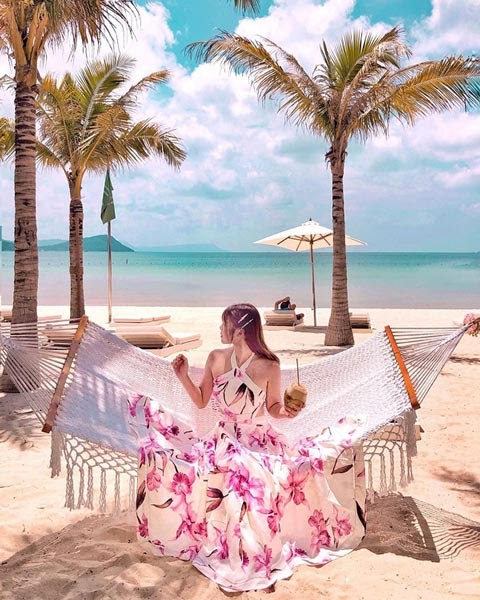 In 2008, the Concierge website (specializing in tourism in Australia) announced Phu Quoc Beach is one of the 13 "pristine and most beautiful" beaches in the world. Bai Dai is also in the list of 5 beautiful and clean beaches in the world voted by ABC News.
If you have the opportunity to visit Phu Quoc, please take some time to explore all the famous places below.
Visit the ancient fishing village of Ham Ninh - the house of fish-sauce production

Visit Con Dao - where there are beautiful beaches and diverse marine life

Con Dao prison
5. Mekong Delta
The Mekong Delta flows through 12 provinces in the Southwest region, so it is also known as the Southern Delta or the Southwest.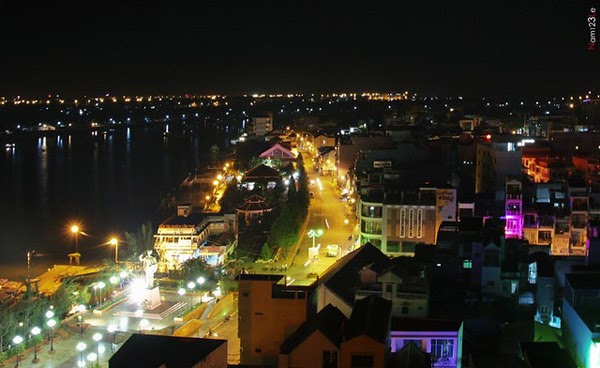 Can Tho is the most beautiful city in the Mekong Delta
Unlike other regions in Vietnam, life on the river in the Mekong Delta will be the newest and memorable experience for those who come to this land. The landscape of the Mekong Delta is beautiful with mangrove forests, a dense network of canals, rivers and even the most unique floating markets in Vietnam.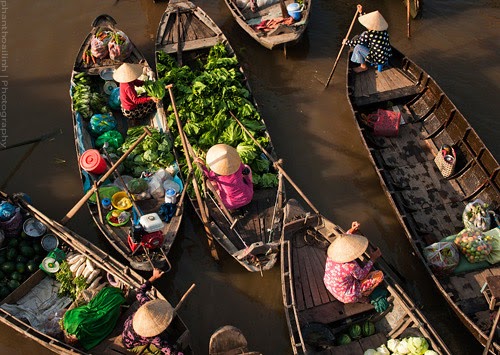 Unique features of Cai Rang Floating Market
And yet, in the Mekong Delta, please visit the immense fruit gardens, enjoy specialities in the South, and traditional music of the Southern region. The peaceful, simple life here certainly does not disappoint any guest.
In addition to Vietnam is a worthy tourist destination, In recent years Hachinet is also a destination for Japanese software development companies.
If you are looking for offshore partners to develop outsourcing in Vietnam, besides the companies that have been in Vietnam for many years, Hachinet is also a place to experience with the following characteristics.
Microsoft .NET Website Development (asp, vb.net ...)
Front end Website development
Java System / Application Development
Mobile Application Development (IOS / Android).
Cobol system development.
We also provide:
Flexible offshore development
Dispatching BrSE to Japan
Recently, 80% of Hachinet's clients are Japanese software companies, our engineers not only have high technical performance and professional qualifications but also are fluent in Japanese and able to communicate directly with customers.
Please contact us via email: contact@hachinet.com