Top 5 tourist destinations in the North of Vietnam.
Top 5 tourist destinations in the North of Vietnam.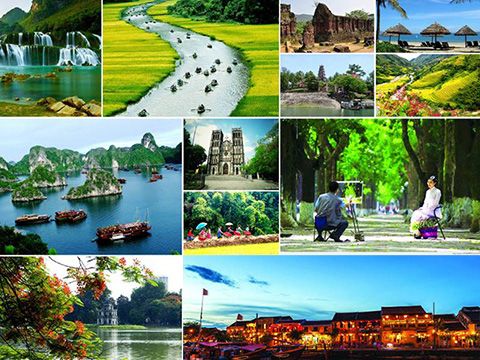 Vietnam, the country curved S-shaped shape, has many beautiful landscapes, with a unique culture, which is a great destination for visitors. The North consists of Sapa, Ha Giang, Ninh Binh and Ha Long. The Central region has Hue, Quang Binh and Da Nang. The South includes Ho Chi Minh, Phu Quoc, Mekong Delta ... Where did you travel?
Vietnamese travelling destinations in the North
1. Hanoi capital
Vietnam tourism definitely cannot ignore Hanoi Capital - a land of thousands of years of culture, associated with the heroic history of Vietnam. Walking around 36 streets of Hanoi, the Old quarters, preserving ancient architecture as well as long-standing traditional values, visitors will get into the peaceful beauty here at first sight.
Travelling to Hanoi, do not forget to explore the following places: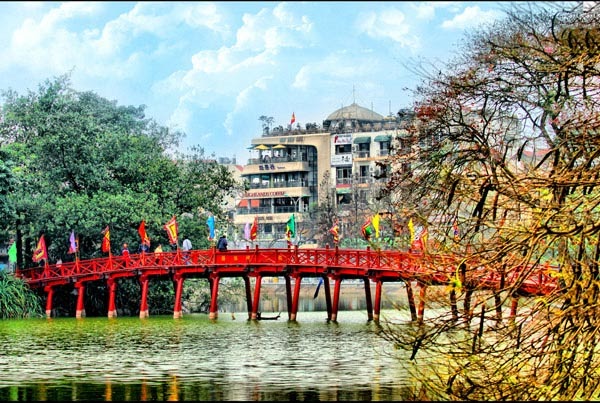 The Huc bridge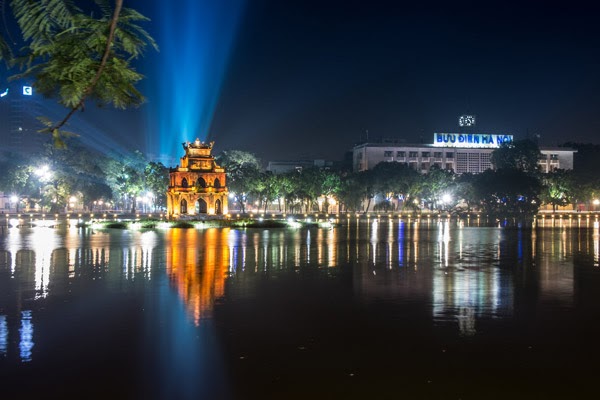 Walking around the Hoan Kiem Lake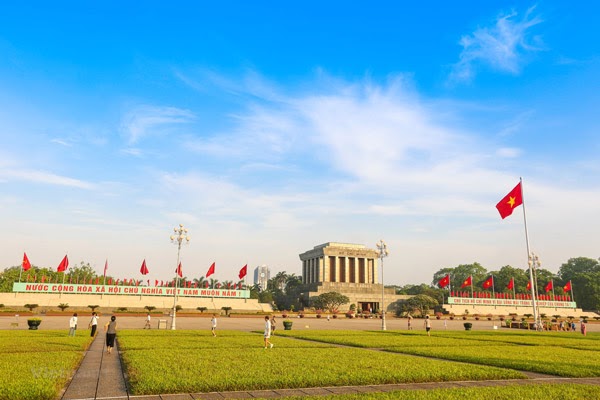 Visiting Ba Dinh Square - visit Ho Chi Minh mausoleum

The beauty of Ngoc Son temple by night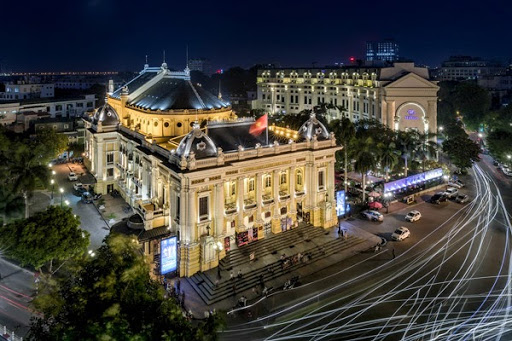 Hanoi Opera House
Discovering the vestige, poetic and ancient landscapes will be the unforgettable experiences in the hearts of domestic and foreign tourists. The street vendors or the familiar "Tra da" in pavement also partly reflects the idyllic beauty and friendliness of the capital's people.
2.Sa Pa - admire the impressive beauty of the terraced fields
If someone asks about the most peaceful, idyllic and beautiful place in Vietnam, Sapa is the most perfect answer. Sa Pa is a highland town in northwestern in Vietnam where are clouded all year and terraced fields stretch to the horizon.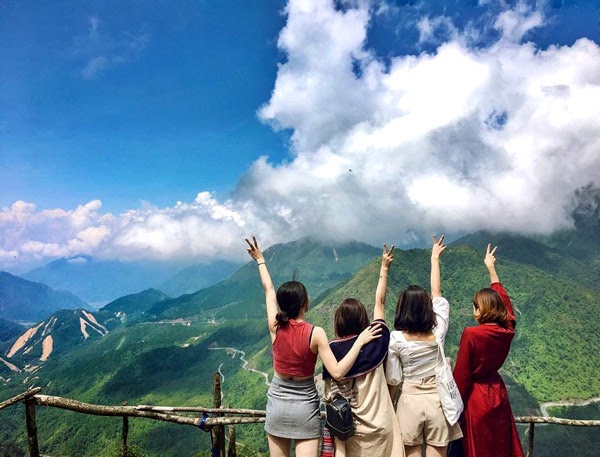 Sa Pa is one of the most visited Vietnamese tourist destinations
The impressive beauty of Sa Pa terraces is in the top 7 most beautiful terraces in Asia and the world voted by Travel and Leisure Magazine (USA) (2009) and ranked by the Ministry of Culture, Sports and Tourism, and became a national heritage site in November 2013.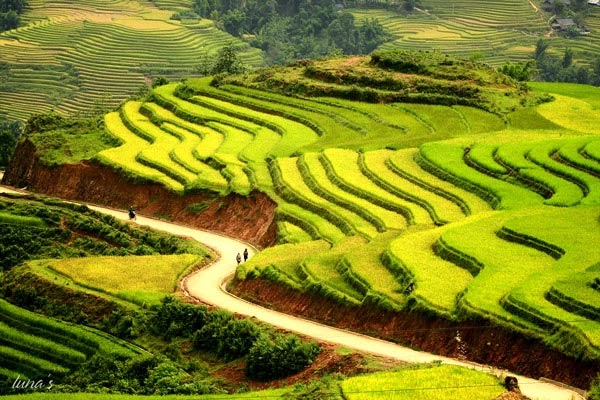 Impressive beauty of terraced fields
The charming scenery, gentle and friendly people, simple and peaceful life are what visitors can feel when coming to Sapa.
Let's take a look at some interesting destination when visiting Sa Pa!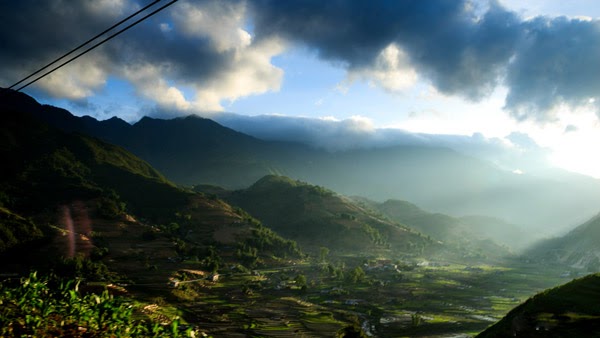 Muong Hoa valley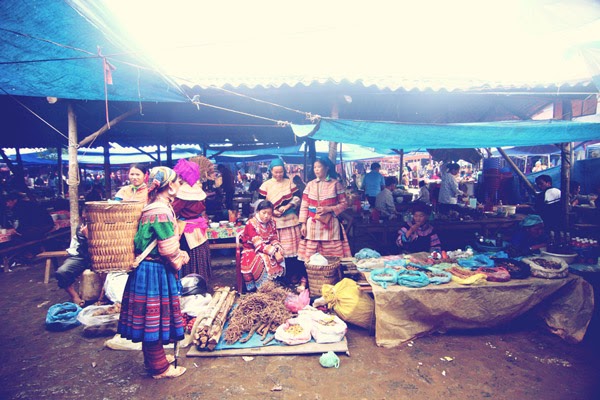 Bac Ha fair - the cultural beauty of Vietnam's mountainous area

Conquering Fansipan peak - Roof of Indochina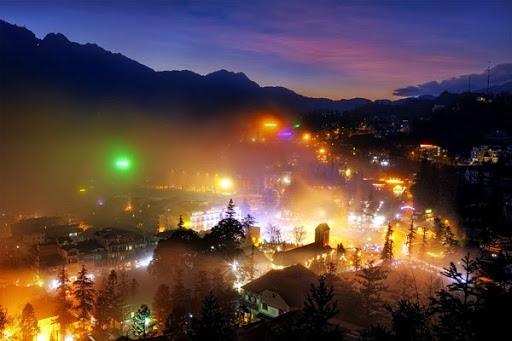 Sa Pa by night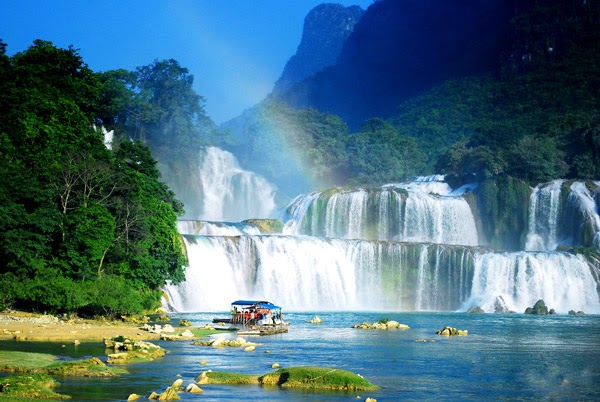 Ban Gioc Waterfall is one of the most majestic and beautiful waterfalls in Vietnam, reaching the top of the beautiful paradise falls in the world
3. The Buckwheat season in October in Ha Giang
Also located in the Northwest region, Ha Giang has a distinct beauty, with narrow, winding roads that spectacularly run through majestic mountains. If you have fallen in love with the beauty of Sapa, Ha Giang once again brings a more adventurous feeling than ever.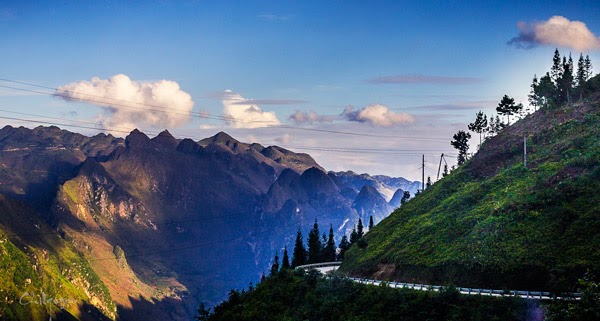 The famous spectacular Ma Pi Leng Pass
Arriving in Ha Giang, visitors will not be able to refrain from the marvellous beauty of this pristine land. Ha Giang has beautiful seasons, it is worth travelling and experiencing.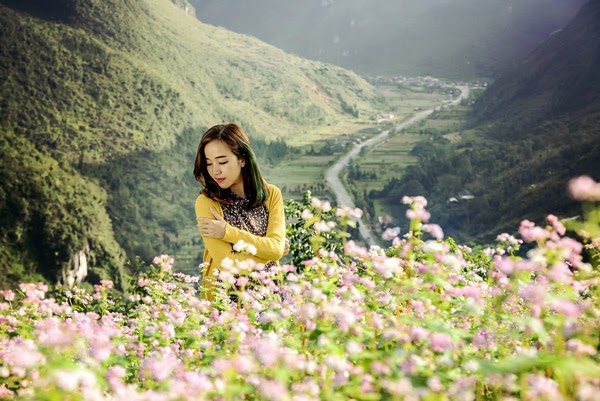 The Buckwheat season in October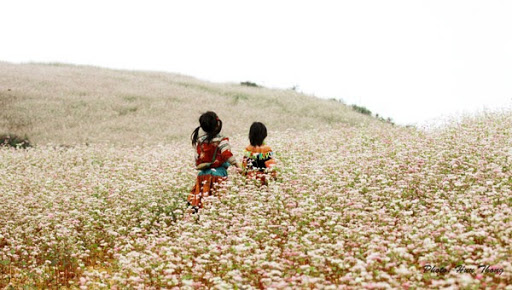 Ha Giang village is as gentle as princesses
4.Ninh Binh is one of Vietnam's tourist destinations not to be missed
The next destination in the journey to discover the beauty of Vietnam is Ninh Binh. It converges fully the natural heritage and long-standing cultural heritage such as Hoa Lu ancient capital, Cuc Phuong National Forest, Trang An eco-tourism area, Bai Dinh pagoda, Tam Coc - Bich Dong ...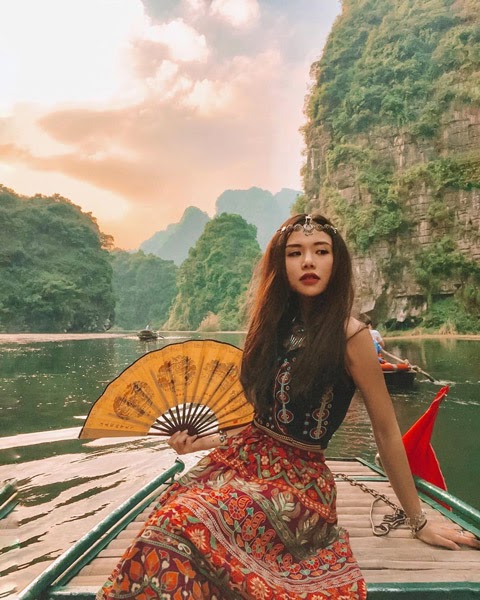 Trang An - Ninh Binh eco-tourism area covered among majestic mountains
Travelling Ninh Binh, visitors do not forget to experience the yacht on the Ngo Dong River, enjoy the endless beauty of mountains, rivers, explore the magical caves in Tam Coc - Bich Dong.
Owning charming beauty, Ninh Binh is the first choice of international tourists when travelling to Vietnam.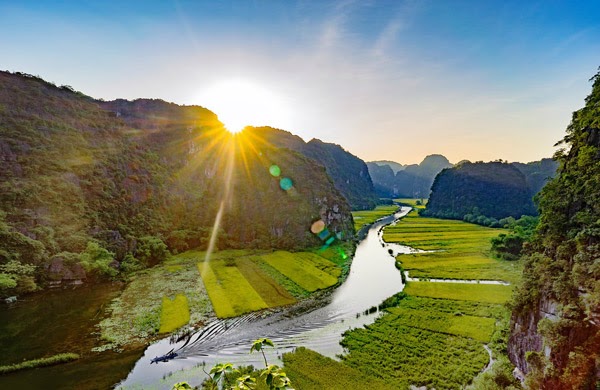 Stunning scenery in Tam Coc - Bich Dong
5. Ha Long Bay
Ha Long Bay is a well-known name in the tourist village of Vietnam. Not only impressing visitors by the natural beauty, rocks with unique shapes or picturesque views of clouds, rivers and lakes, Ha Long Bay also brings a peaceful and comfortable feeling for travellers.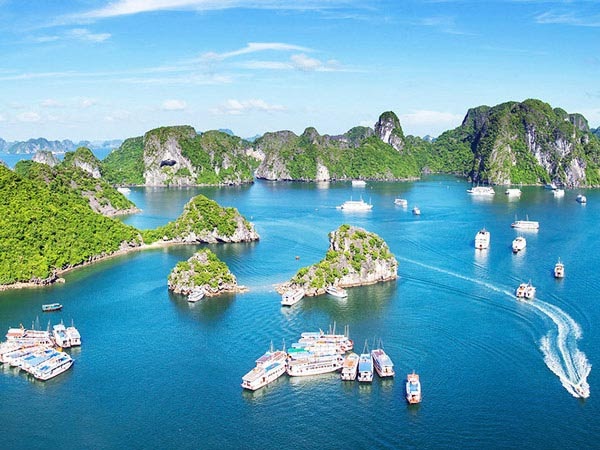 Ha Long Bay is the most attractive tourist destination in Vietnam
Ha Long Bay includes the islands and Van Don island of Quang Ninh province. With a 120km long coastline, hundreds of islands, limestone islands, rocky mountains and caves, Ha Long Bay is the pride of Vietnam in the top 29 most beautiful bays in the world and UNESCO twice recognized as a world natural heritage.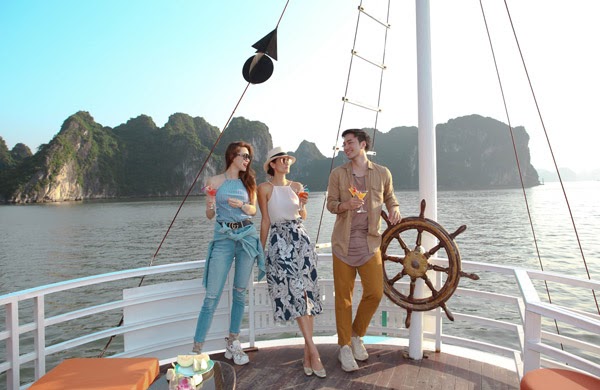 Travelling Ha Long Bay, do not forget to visit Cat Ba Island District, often enjoy the majestic beauty of Ha Long Bay from the view on Bai Tho Mountain, explore Lan Ha Bay and rocky islands.
In addition to Vietnam is a worthy tourism destination, In recent years Hachinet is also a destination for Japanese software development companies.
If you are looking for offshore partners to develop outsourcing in Vietnam, besides the companies that have been in Vietnam for many years, Hachinet is also a place to experience with the following characteristics.
Microsoft .NET Website Development (asp, vb.net ...)
Front end Website development
Java System / Application Development
Mobile Application Development (IOS / Android).
Cobol system development.
We also provide:
Flexible offshore development
Dispatching BrSE to Japan
Recently, 80% of Hachinet's clients are Japanese software companies, our engineers not only have high technical performance and professional qualifications but also are fluent in Japanese and able to communicate directly with customers.
Please contact us via email: contact@hachinet.com