Japanese and Korean Quarter in Hanoi
Japanese and Korean Quarter in Hanoi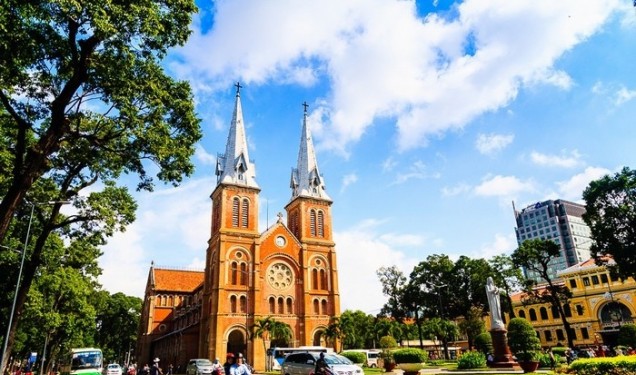 From Tran Duy Hung street, turn to Nguyen Thi Dinh, Nguyen Thi Thap and Hoang Ngan streets, this area has been known as Korean street because many Koreans live. In recent years, the Korean community living and working in Hanoi has dramatically increased.
Since then, services for Koreans have also grown, from restaurants, supermarkets, to grocery stores that also have Korean signs. In addition to Korean restaurants, there are quite a lot of supermarkets specializing in imported products from Korea. Besides, there are staff who also know Korean and karaoke also has a Korean version.
Unlike Trung Hoa Nhan Chinh for all classes, My Dinh area is mainly for the rich, they live in luxury villas and apartments. Along the two sides of the road to The Manor, there is no shortage of services to meet the needs of Koreans. Shops, restaurants, beauty services here are also more luxurious and expensive.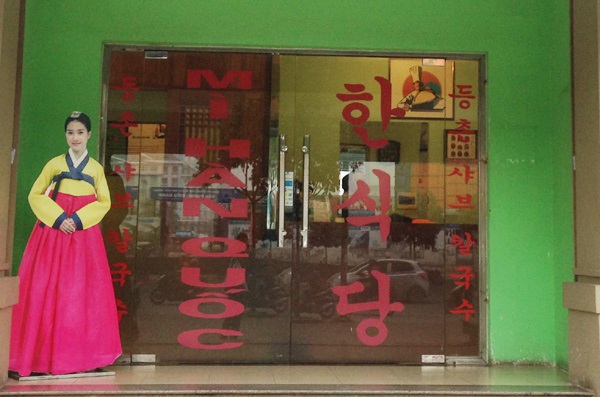 Keangnam Building is also a place where many Koreans live and work. Businesses renting offices here are mostly from Korea, so the two adjacent apartment buildings are the places they choose to settle down. To meet the needs of serving Korean customers, the staff in the supermarket is also able to communicate in Korean.
Mention about Japanese streets, Hanoians will immediately think of Kim Ma Street, Linh Lang Street, and Dao Tan Street (Ba Dinh District). This area has long been considered a Japanese street. It is also easy to understand because on Nui Truc street, there is a Vietnam-Japan Cultural Exchange Center, which teaches Japanese to Vietnamese and there is much Japanese living there. Besides, the Japanese Embassy and many Japanese companies located on Kim Ma street.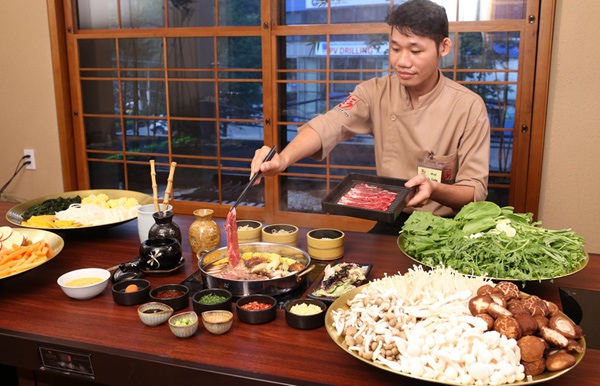 Japanese street is also quite diverse, most restaurants, cosmetics stores, supermarkets hang Japanese signs and serve mainly for Japanese customers. In particular, Kim Ma Street starts from Voi Phuc Temple to Nui Truc intersection, located in 3 wards of Kim Ma, Ngoc Khanh and Giang Vo, which have nearly 20 Japanese restaurants from popular to high-end.
Walking along this street, Hanoians are accustomed to the image of girls in kimono standing in front of the guests greeting guests in Japanese.
Currently, the number of Koreans living in Hanoi is increasing. They set up an association to easily gather like the elderly 's union, the Korean society, the women's union, the football association, the merchant association ... The school is quite adequate from kindergarten to secondary school, high school. Most of Koreans think that traffic in Vietnam is very dangerous. Therefore, they do not dare to drive by themselves and choose a taxi instead.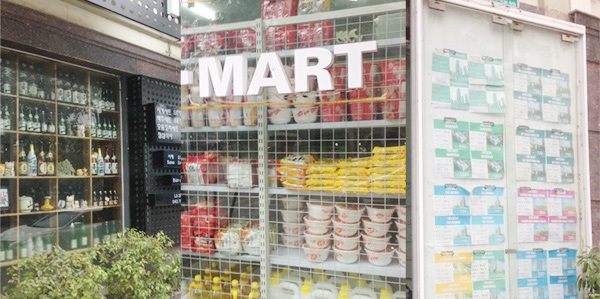 Not as crowded as Koreans, the Japanese in Hanoi often live in high-end apartments and are also more discreet and demanding. Mr Nguyen Bich Son, Business Development Director of PMC Real Estate Company, said that Japanese and Korean people are the two biggest tenants of Hanoi high-end apartment market.
The Korean community is the largest, concentrated in Trung Hoa - Nhan Chinh, My Dinh, and recently rented a house in Ha Dong because of the cheap renting. Most Koreans rent a house at 20-30 million / month, or even lower if in Ha Dong. Meanwhile, Japanese people are willing to pay at 20-30% higher.
Mr Son said Japanese people are very careful when choosing accommodation. They are willing to pay high renting but require high-quality apartments, clean, tight security, many utilities and dedicated service.
Agreeing with this opinion, Mr Nguyen Huu Duong, General Director of Hoa Binh Co., Ltd. shared that luxury apartment projects "caught the eye" of Japanese tenants must be built with high quality and safe construction. They will not accept to rent if the apartment leaks in the toilet or the wall is wet, peeling because they think it is not safe.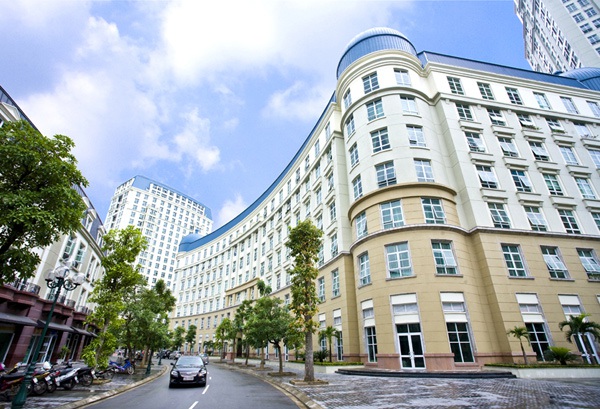 According to Vu Cong Hoc, a waitress in a Japanese restaurant, the Japanese are very polite. Meeting Vietnamese, they will greet, if they did not know the language, they bowed properly. He said the Japanese were very afraid about the traffic situation, security and, robbery. That's why they rarely go out on their own without the help of indigenous people.
Although not really integrated with Vietnamese culture and people, when asked about their future plans, most Japanese and Korean people nodded. Mr Kim shared: "Like the peace and affection of people here". And Ninomiya from Tokyo, Japan, said the current salary paid for computer engineers is enough to meet his life in Vietnam. "I have many Japanese friends living in Hanoi, all of whom have quite a good life in Vietnam,"
In addition to Vietnam is a worthy tourism destination, In recent years Hachinet is also a destination for Japanese software development companies.
If you are looking for offshore partners to develop outsourcing in Vietnam, besides the companies that have been in Vietnam for many years, Hachinet is also a place to experience with the following characteristics.
Microsoft .NET Website Development (asp, vb.net ...)
Front end Website development
Java System / Application Development
Mobile Application Development (IOS / Android).
Cobol system development.
We also provide:
Flexible offshore development.
Dispatching BrSE to Japan.
Recently, 80% of Hachinet's clients are Japanese software companies, our engineers not only have high technical performance and professional qualifications but also are fluent in Japanese and able to communicate directly with customers.
Please contact us via email: contact@hachinet.com