Investment shifting after COVID- 19, Is Vietnam an ideal destination?
Investment shifting after COVID- 19, Is Vietnam an ideal destination?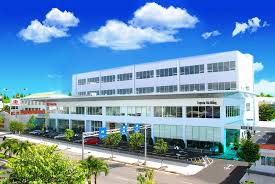 Experts, investment advisers and industrial production infrastructure development companies forecast that after the Covid-19 pandemic has passed, international manufacturers will shift investment, including Vietnam.
From Japan's factory relocation plan.
In an emergency stimulus package approved on April 7, the Japanese government called for the re-establishment of the supply chain that was impacted by the disease. The government spends more than 240 billion yen (about US $ 2.2 billion) in the additional budget plan for the fiscal year 2020 to support Japanese companies to relocate their factories to the country or to diversify production facilities by moving to Southeast Asia.
Mr Hirai Shinji, Chief Representative of Japan External Trade Promotion Organization (JETRO) in Ho Chi Minh City, said that after the Covid-19 pandemic, many countries need to learn a lesson. It is the fragility of the economy before a sudden disaster when businesses are too dependent on a country's supply chain of raw materials.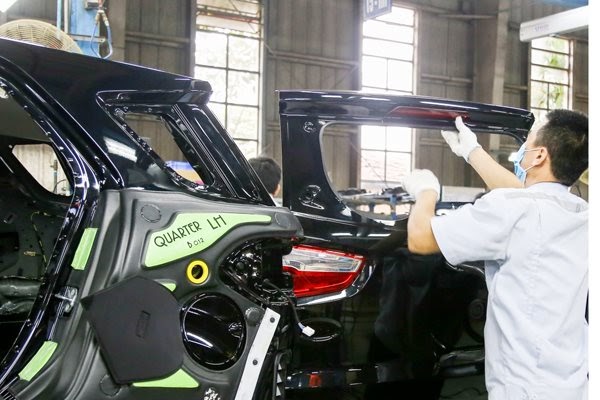 Therefore, in early April, the Japanese Ministry of Economy, Trade and Industry (METI) announced a plan to build a more resilient economy with dual supply chains.
In addition to supporting relocation to Japan, METI will also assist Japanese companies expecting to move equipment and manufacturing plants to other investment locations such as ASEAN members.
According to Mr Hirai Shinji, Vietnam will be a country that receives much attention with strong economic growth rate after recovering from the outbreak of Covid-19 epidemic. Vietnam's risk management capacity has also been positively evaluated by Japanese companies when the government has implemented good disease control.
Currently, the negative effect of the widespread Covid-19 epidemic may impact the business expansion plans of many Japanese enterprises in Vietnam. However, in the long term, according to Mr Shinji, most of the big manufacturing groups are already present in Vietnam and their capital flows will be poured into the manufacturing sector in Vietnam.
"For businesses that have been established for the past 5 years, 75% of them said that they would like to expand their business in Vietnam. This is quite a high rate compared to many other countries in the region that JETRO surveyed "said Hirai Shinji.
To other multinational investors.
At this time last year, assessing the ability of Vietnam to attract manufacturers of foreign enterprises before the escalating US-China trade war, said Tran Duy Vu, Deputy General Director of Phat Company. The development of infrastructure of Kizuna industrial zones is still wary and said that it is not easy because the attraction of the market of over one billion people is very large.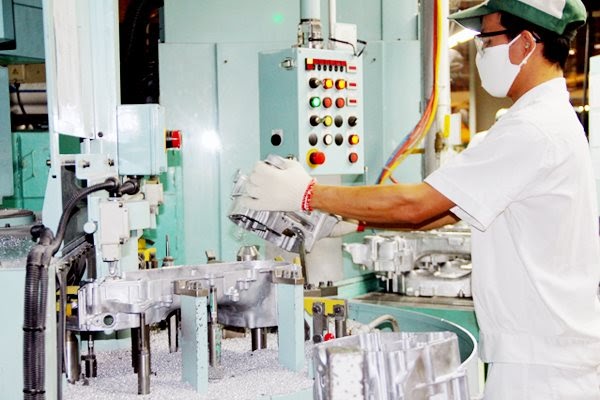 China is a global manufacturing base, providing supporting industrial products to many countries around the world so if leaving China, another supply source could increase production costs.
But the breakdown of the supply of Chinese-made raw materials and components by Covid-19, according to Mr Vu, will cause many world manufacturers to reconsider when "putting all your eggs in one basket", depending on too much on supply from this country. This is also the reason that Kizuna continues to pour capital to build factories to welcome investors when the disease no longer exists.
Meanwhile, the group providing real estate investment and management services JLL believes that since last year, a number of multinational companies have been planning to expand operations in Vietnam, in order to reduce the pressure of new tariff barriers to exported commodity from China to the US and seeking alternative markets in case prices rise.
Data from the US Census Bureau shows that the volume of US imported commodity from Vietnam in 2019 increased by 35.6% over the same period, in contrast to a decrease of 16.2% in commodity imported from China.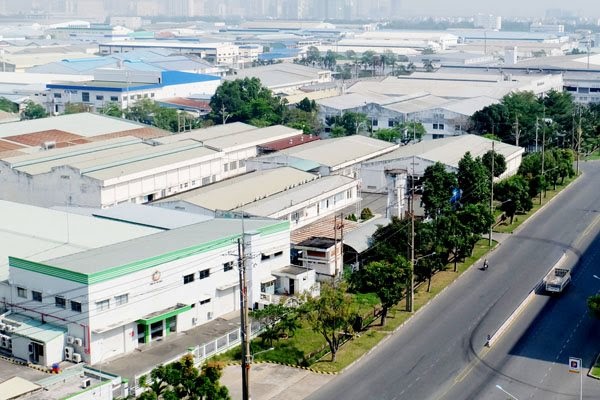 Data this year according to JLL is forecast to be impacted by Covid-19 on the global supply chain, but the tendency of production shifting from China to countries in Southeast Asia will continue.
Vietnam has been a promising destination since the wave of factory relocation from China began, said Stephen Wyatt, JLL Vietnam General Director, and he also stated that although the Covid-19 epidemic is causing Due to certain difficulties in relocation decisions and activities, investors are still confident to increase land prices in the first quarter of 2020 as this is a long-term investment trend.
Under the impact of COVID-19, the suspense of lease agreements and new needs will become more and more evident if the situation does not improve soon. However, the market will recover and grow rapidly after the epidemic is regulated. The disruption of the global supply chain due to the impact of the disease has made businesses realize the urgency of diversifying their production and avoiding being dependent on one country.
JLL Group believes that Covid-19 could be a new catalyst to accelerate the production shift faster, after being driven by trade tensions last year. Therefore, Southeast Asia in general and Vietnam, in particular, will be more attractive to businesses in the future.
Meanwhile, China focuses on developing value-added industries. It is home to the world's leading companies for solar cells, 5G networks, artificial intelligence and battery manufacturing. The main reason is that these businesses produce high-value products, creating high tax revenues for the government.
In addition, low-value manufacturing industries often cause more pollution, while China is expecting to improve the environment in urban areas. Switching to cleaner production with less space will also free up land for re-planning.
Similarly, VinaCapital predicted that the US-China trade war would promote the process of relocating production facilities from China to Vietnam. For now, the Covid-19 epidemic continues to be a driving factor in this process.
However, not all manufacturing sectors can easily move to Vietnam. The salary of workers in China is three times higher than in Vietnam, but the skill level of workers here is also higher.
The size of China cannot be replicated: the number of migrant industrial workers in China is even higher than Vietnam's population. Moreover, a large volume of manufactured goods is for the Chinese domestic market, noted Mr Stephen
In the long run, many businesses are likely to change their production plans to ensure supply chain continuity and minimize the risk of similar shocks in the future. Along with initiatives to improve sustainable performance and limit the environmental impact of manufacturing operations, retailers can choose to produce and buy products from the domestic market, said JLL representative.