HOW TO LEARN RASPBERRY PI?
HOW TO LEARN RASPBERRY PI?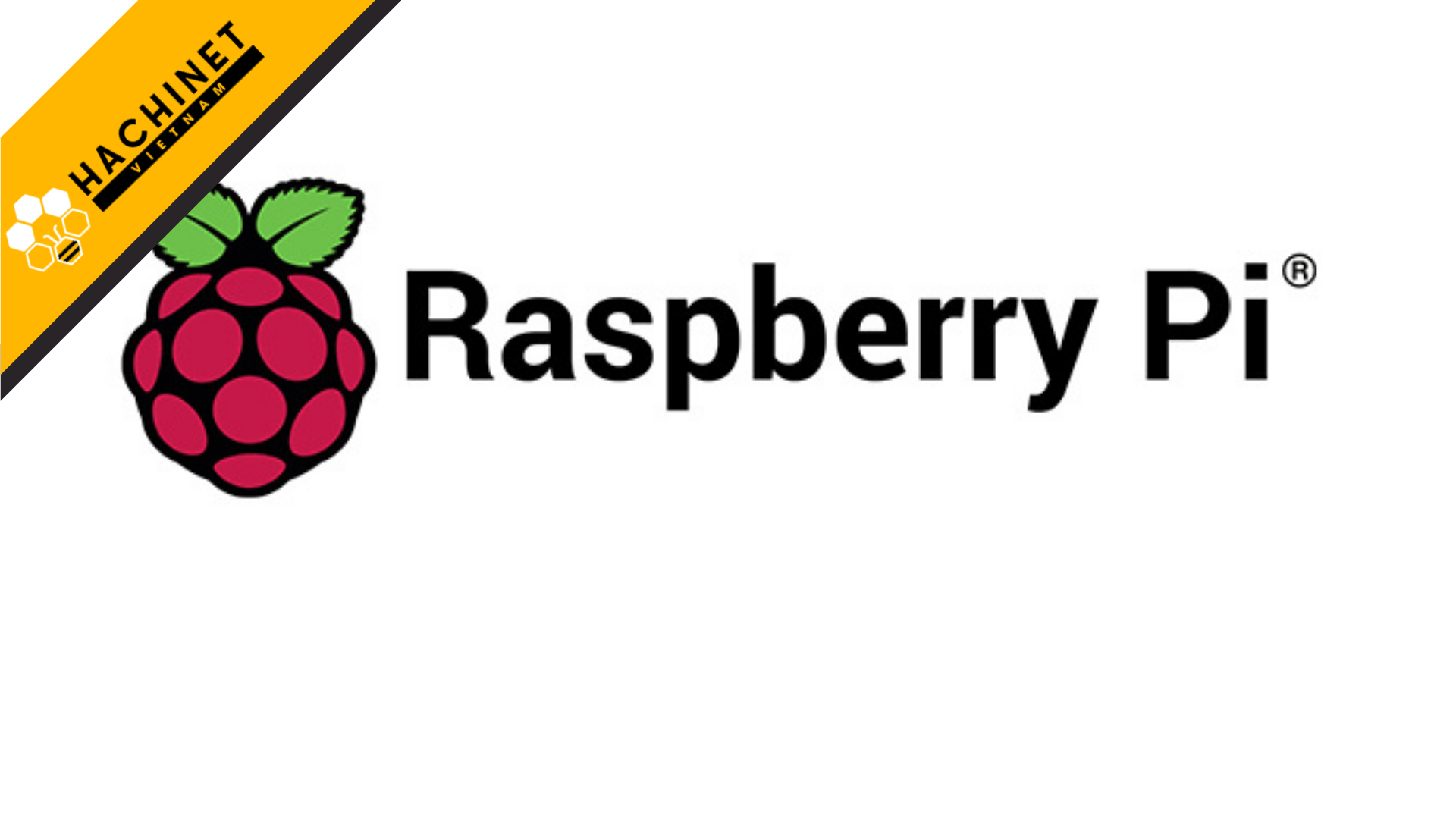 Raspberry Pi is a Single Board Computer or is called by another familiar name mini Computer.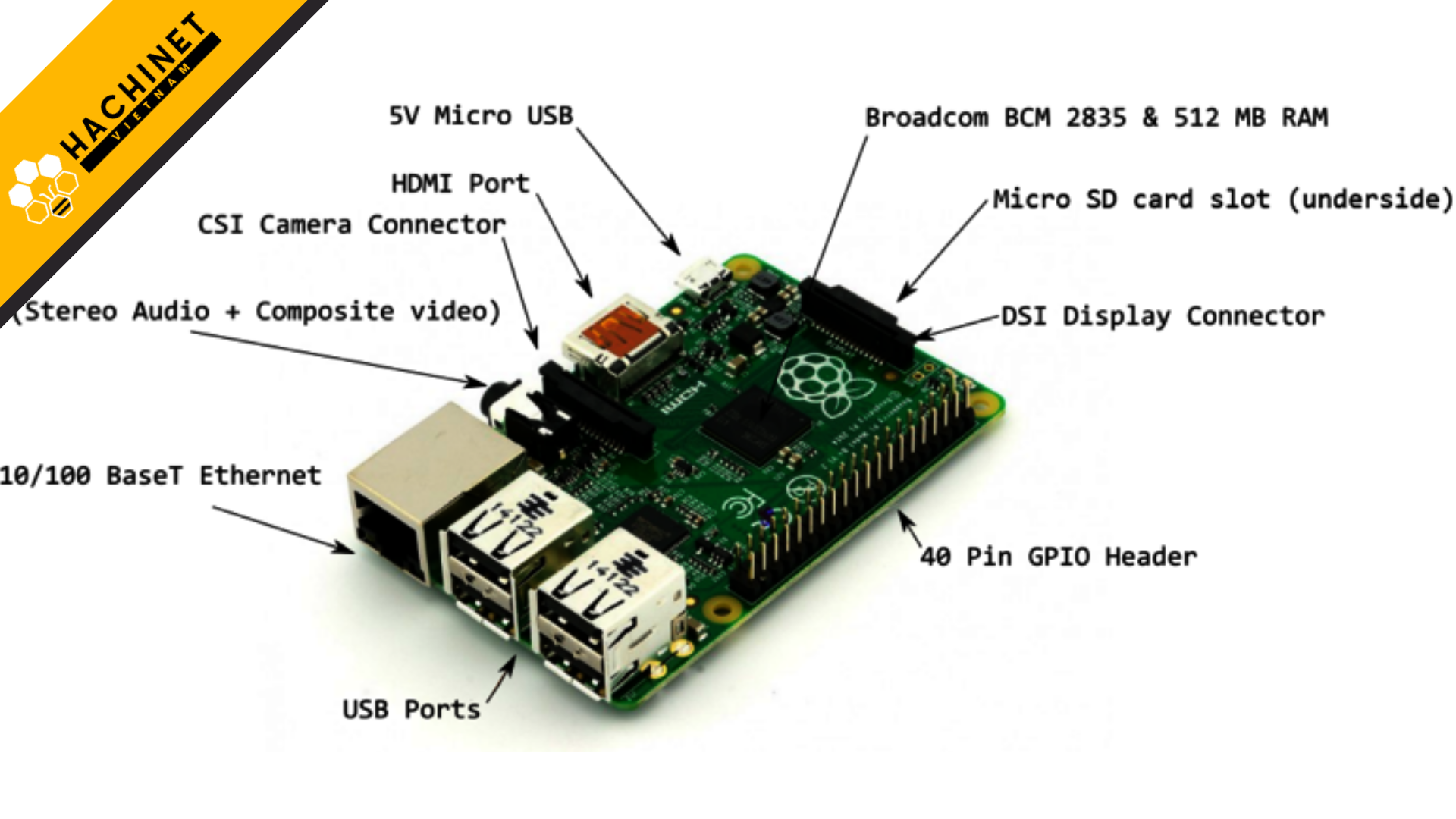 The combination of an operating system computer and extensive development of peripheral devices (sensors, control devices, function modules, etc.) is an advantage of the miniComputer board including Raspberry Pi, however, this also makes beginner confusion, not knowing where to start.
In this article, let's troubleshoot the problems. Let's go!
Job No. 1: The first important thing that cannot be ignored when learning about the Raspberry Pi is to choose a memory card and install the operating system on a memory card for the Raspberry Pi.
To save money and ensure Raspberry Pi works well, you should choose a 16G memory card, class 10 (you can choose another better memory card, depending on your finances and its purposes).
There are many versions of the operating system installed on Raspberry Pi: Raspbian, Arch Linux ARM, OSMC, OpenELEC, Kodi, RuneAudio, Snappy Ubuntu Core, Ubuntu MATE, Debian Jessie, Windows 10 IoT Core, Android, DietPi, etc. However, the Official supported operating system from Raspberry Pi is Raspbian, this operating system has been always updated for different hardware versions of Raspberry Pi as well as other projects that are developed in this operating system by the community.
Due to 2 legitimate reasons, there is nothing more convenient when you use the operating system Raspbian for the first time.
You can download the operating system Raspbian at:
https://www.raspberrypi.org/downloads/raspbian/
Job No.2: You need to prepare some essential peripheral for Raspberry Pi such as a mouse, keyboard, and the external display.
Besides some necessary accessories such as the box, heatsink, radiator fan, power for the Raspberry Pi, a mouse - keyboard - the external display will help the RPi become a complete computer.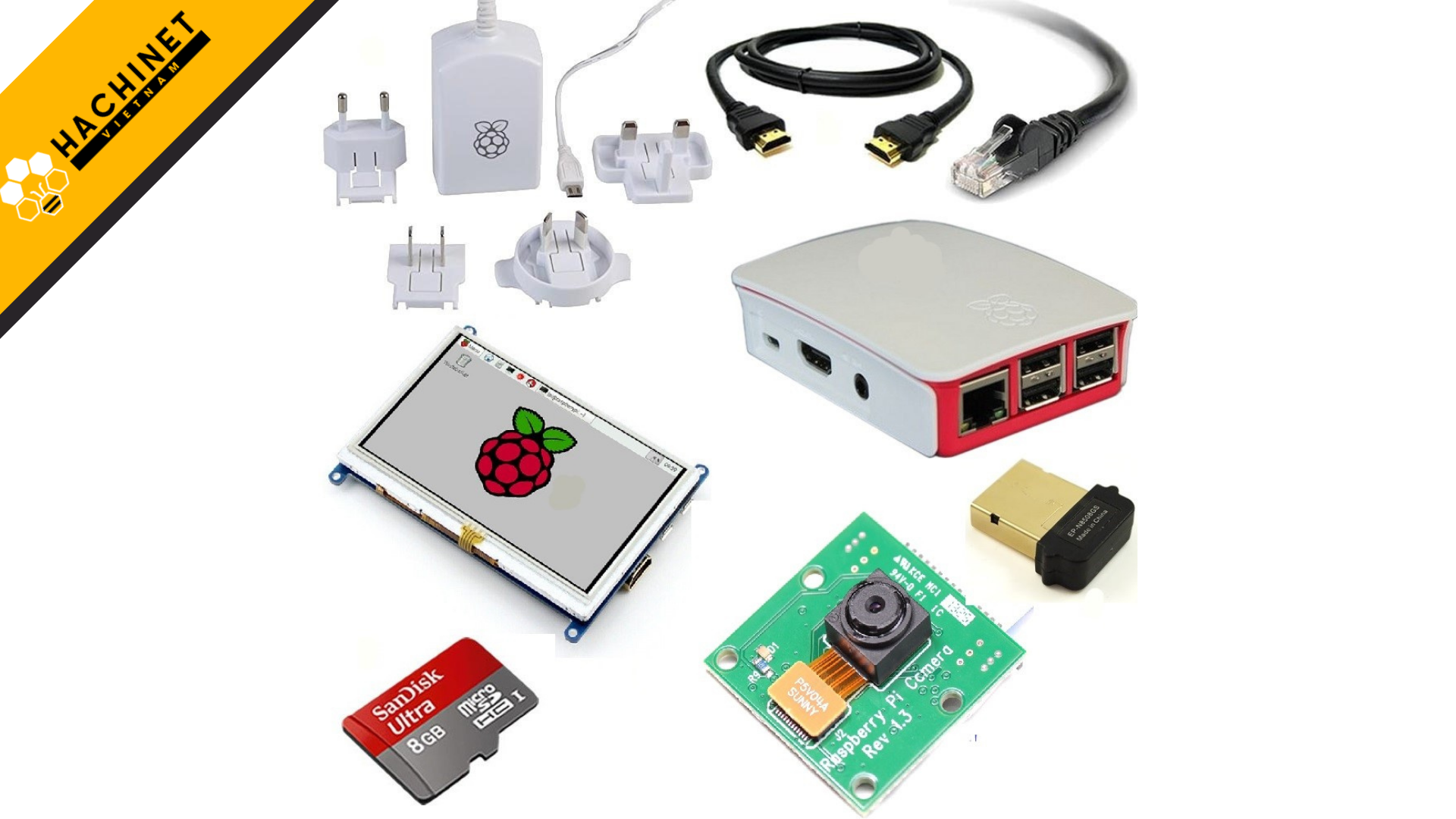 You can take advantage of a monitor with an HDMI port, a Desktop screen with a VGA port, or your home TV with HDMI or RCA ports, you can also choose to buy a touch screen with a smaller size for Raspberry Pi.
The use of an external display for configuring, installing, and using the Raspberry Pi is essential.
Moreover, in the process of using Raspberry Pi 2 very useful tools to help control the Raspberry Pi remotely over the Internet, these are VNC Viewer and TeamViewer. With VNC Viewer, you just need to enable VNC Server which is pre-installed in the Raspberry Pi and you can use this tool.
Job No.3: Learn some command lines commonly used with Linux operating system on Raspberry Pi
You can refer to the following link for the top 10 most important Linux command lines:
http://www.informit.com/blogs/blog.aspx?uk=The-10-Most-Important-Linux-Commands
Job No.4: Learn 1 or 2 programming languages are C or Python.
There are 2 programming languages used in most projects in the development community of Raspberry Pi, at school, in the works of the engineer. As for elementary or secondary students, they can choose Scratch.
Job No.5: Learn about GPIO plug-in and the Raspberry Pi's peripheral connectivity.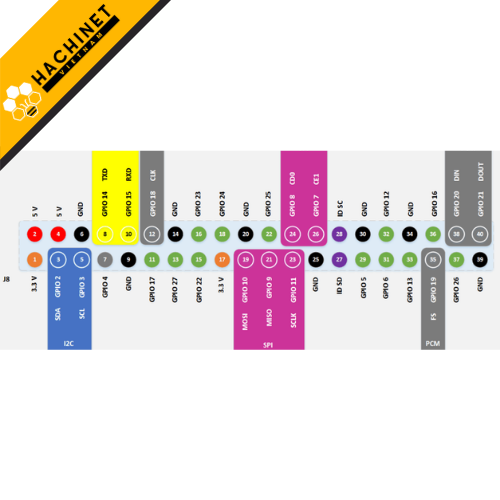 As of the latest 2018 version is Raspberry Pi 3 Model B +, Raspberry Pi 3 Model B + has
4 USB 2.0 ports

1 Ethernet

Wifi, Bluetooth

GPIO
The Raspberry Pi's connections with peripherals are modules and sensors that pass through these positions to connect to the Raspberry Pi.
With GPIO this is a very convenient, flexible, and very sensitive location of Raspberry Pi, for more information about GPIO you can see at:
https://www.raspberrypi.org/documentation/usage/gpio/
Job No.6: Some websites, communities that can refer to, discuss Raspberry Pi
Websites, communities in Vietnam
https://www.facebook.com/groups/272498896427803/
Websites, communities in the foreign.
https://www.raspberrypi.org/forums/
https://www.raspberrypi.org/resources/learn/
https://www.home-assistant.io/
https://www.theraspberrypiguy.com/
https://hackr.io/tutorials/learn-raspberry-pi
https://www.instructables.com/id/Raspberry-Pi-Projects/
https://projects.raspberrypi.org/en/
https://learn.adafruit.com/category/learn-raspberry-pi
https://circuitdigest.com/simple-raspberry-pi-projects-for-beginners
The arrangement of the learning path is up to each person, but usually, with a new problem we all solve from simple to complex, and learning the Raspberry Pi is no exception, you can choose to learn each peripheral - functions on the Raspberry Pi or you can choose to follow each Project from simple to complex.
Writing here, the team of engineers at Hachinet hopes that customers and friends who are passionate about Raspberry Pi will lessen the initial confusion in starting with Raspberry Pi, wishing everyone to learn, research, and entertain with interesting discoveries with the Raspberry Pi.
We, Hachinet is a Vietnamese IT outsourcing company providing software solutions and business systems to companies and factories in Japan and all around the world, consists of:
Frontend: HTML5, CSS3, Bootstrap, AngularJS, CoffeeScript
Backend: Java, C #, ASP.NET, C ++, VB.NET, COBOL, Python, Ruby, PHP
Mobile: iOS, Android
Web technologies: Ruby, .Net, PHP, C #, Java, COBOL ...
Web application development
Medical system
CMS / CRM
Reservation system
Speech processing
High quality
Contact Us
The personal information you submit will be used only for responding to inquiries, providing information on products and services, and providing useful information, and will not be used for any other purpose.
mail: contact@hachinet.com
website: http://hachinet.com