COBOL Development Services | Strengths of Offshore Development | HACHINET SOFTWARE
COBOL Development Services | Strengths of Offshore Development | HACHINET SOFTWARE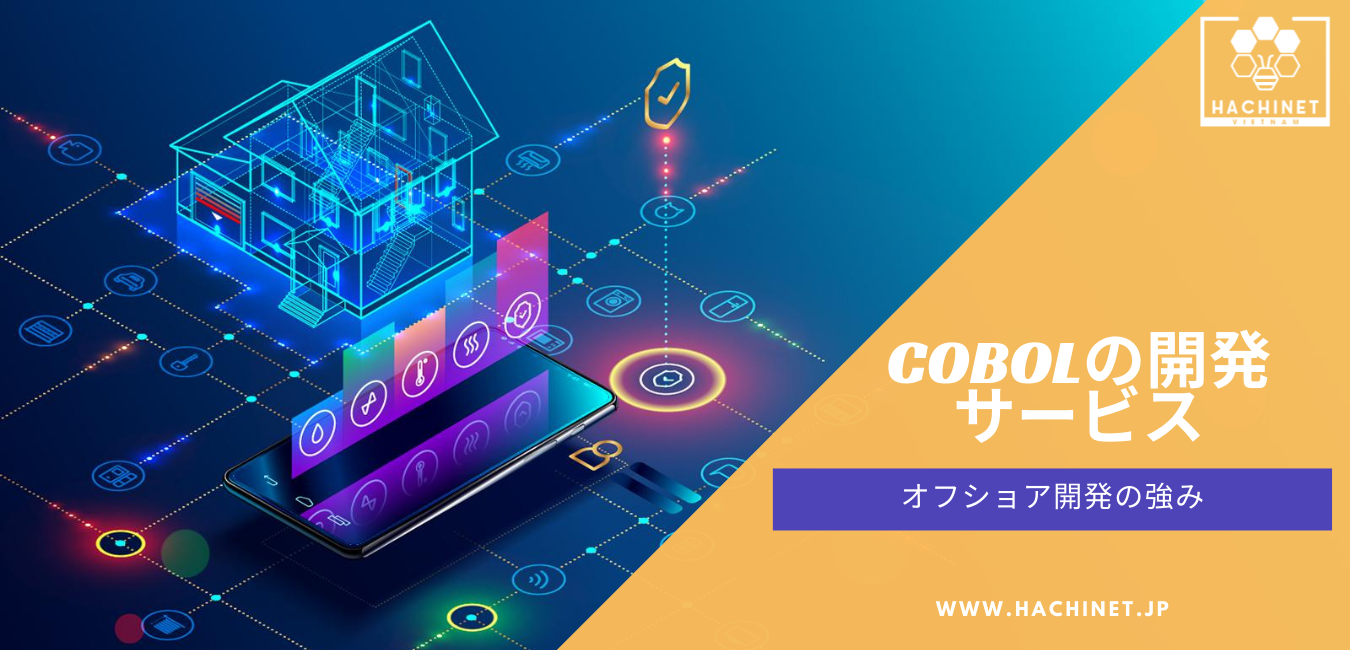 There are many types of programming languages currently in use. Among them, Cobol has been used for a long time, and the number of engineers is also small. So, this time, Hachinet will introduce what kind of language Cobol is, Cobol development service, and Cobol development solution provided by Hachinet Software.
1. The range of use of the Cobol programming language
---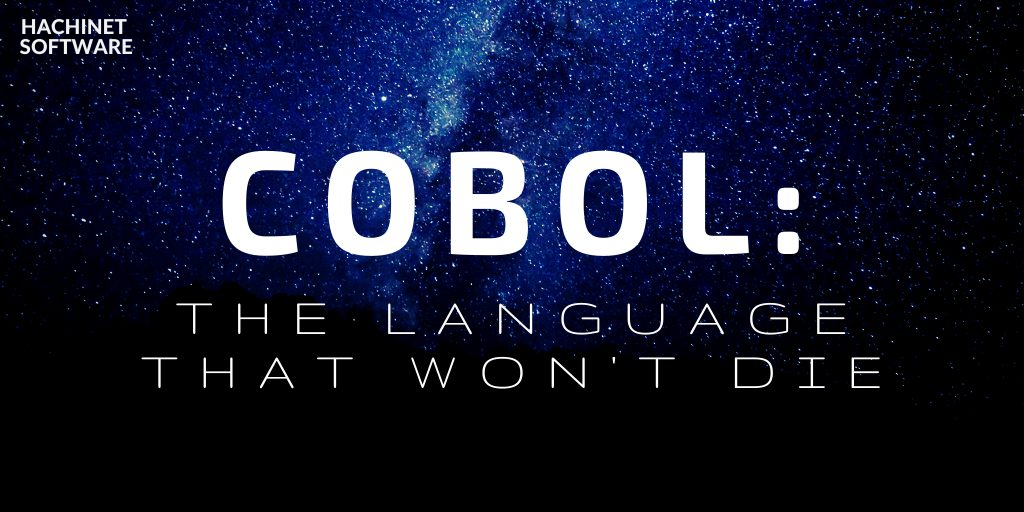 Cobol is a powerful systematic language with many programmers.
The Cobol is widely applied to data processing apps such as financial transactions, payroll execution, and ticket booking. There is also a business field in particular.
In 1997, it was estimated that about 300 billion lines of instructions were used in computers worldwide, and about 80% (equivalent to 240 billion) was Cobol. The remaining 20% (equivalent to 60 billion) is written in other languages such as PL1, Pascal, Ada, C, C++ and etc. Each type of language has its own characteristics, but nothing can match Cobol.
Based on the above data, the scope of the Cobol language is enormous and has become the primary concern of experts in the world of information technology.
2. Why choose Hachinet Software for Cobol development?
---
Hachinet Software provides COBOL development and maintenance services backed by an experienced team with in-depth technical knowledge. Our Cobol development experts provide analytics, consulting, development, and application deployment solutions to advance your business processes.
2.1 Excellent developers
At Hachinet Software, excellent engineers are made up of people from top technical universities representing Vietnam and people with practical experience in major companies who are proficient, and we always achieve reliability and high quality. It is an environment that can be expected to become a stable working society for a long period of time in the future.
In addition, the Hachinet team has programmers who can do the job with deep technical skills, high Japanese proficiency, and other language proficiencies. For Hachinet, project development and success are the driving force for a team to continue to operate and grow.
2.2 Cost and productivity
We promote quality assurance activities that bring our customers trust, security, and satisfaction, secure orders, and maintain stable management. The cost of hiring IT engineers at Hachinet Software is 10% to 20% lower than at other companies. Hachinet's services can save customers 30-50% on costs and save project costs when compared to other suppliers in Japan, and other countries.
2.3 Maintenance and Support
Cobol is widely used by companies and governments, and there are still many Cobol systems that require maintenance. For difficult large and complex programs, programmers need a deep understanding of the language to maintain them.
Hachinet Software's engineering team can help you develop and maintain your system by providing a deep understanding of your application and good communication and technical understanding. We are always confident that your request will be processed in the most efficient way.
2.4 Hours and Budget
High performance and reasonable maintenance operation are possible with many young and excellent engineers. It is also important to ensure time and budget compliance.
2.5 Seamless communication
You can easily and freely contact your team and your Hachinet team through a variety of communication channels such as GoToMeeting, WebEx, Skype, and other tools.
For more details, please click here.
3. Cobol development service provided by Hachinet Software
---
Update your Cobol system and deploy Cobol applications and services to new platforms.
You can deploy the application by executing the command output from the build system page (apfwdeploy command). The resources required for a server application to run including the Application Library, Application call definition file, and Log message file.
Cobol maintenance is a software development model in which collaboration teams and Cobol coders work in a very short time frame. Experts have the experience, tools, and skills to maintain and detect flaws in your Cobol code and ensure that your language works properly and efficiently.
You can use the Cobol interface to meet almost all the needs of a website for specialized reports.
You can use the sample program to create a sample report using the data or develop your own Cobol program.
4. Cobol development solution
---
4.1 Consult with an expert
We will consult with our experts about technology solutions for your project development. Discuss together to ensure that each project offers the best results.
4.2 Daily communication
Take daily and weekly communication during the commute. Always maintain a connection between the customer and the professional so as not to interfere with the progress of the project.
4.3 Working with developers
When working with Hachinet developers, we work on time and on budget.

The development solution team always provides customers with Cobol development solutions in a friendly and professional way from experts. After listening carefully to the problem, the developer will suggest a detailed solution for each customer's case.
If you are looking for an offshore development partner in Vietnam, Hachinet is a partner who can experience completely new features.
Hachinet is one of the top 10 companies in Vietnam's offshore development, hiring abundant human resources, DEVWORK system, which is a recruitment platform that connects to HR freelancer network nationwide regarding complete corporate mechanism system, various development languages, IT personnel introduction.
If you are considering offshore development, please feel free to contact us.
※Here is our contact information.
Account Manager: Quan (Japanese/English available)
Phone number: (+84) 2462 900 388
Email: contact@hachinet.com
Please feel free to contact us for consultation/application by phone.