Cloud storage and Cloud backup and Cloud sync: What's the difference?
Cloud storage and Cloud backup and Cloud sync: What's the difference?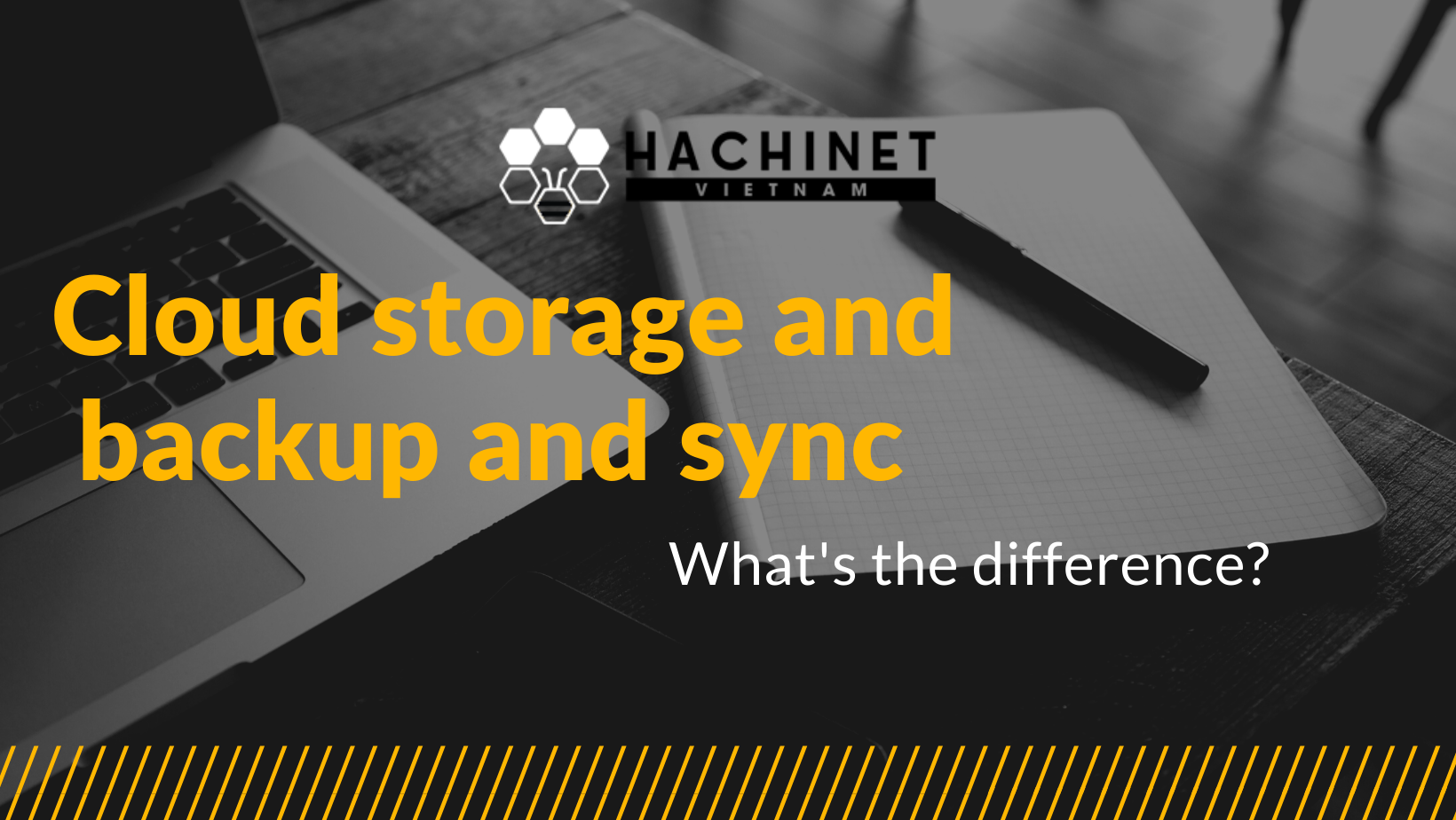 We'll know these definitions like Cloud storage, Cloud backup and Cloud sync when fathoming computing cloud. But do you know its definitions and the difference between them?
Its goals are to secure users' data. But the major difference centre on what the user expects from the software. To put it simply, cloud storage saves data in case of loss and damage, cloud backup creates a gateway to access information from anywhere. On the other hand, Cloud sync is for multiple users to access data and make changes across the board from different devices.
We've all had incidents where we have lost a document, a set of images, an important project or experienced an event where we lost all our data stored on our laptop or mobile. The thought of simply losing your family memories is upsetting and compelling enough to hop on the cloud train. So, which one is right for you? We break down each type, giving you a straightforward but thorough overview to make the right choice.
Cloud Storage
The meaning is in the word itself, cloud storage means data are saved on the cloud environment, which is an offsite safe and secure location. To put it simply, cloud storage is like an external drive, accessed via the Internet. It decentralizes access to files, allows for on-demand storage and charges according to the amount used.
The advantage of cloud storage is providing security and availability. When the system is crushed, data are still preserved and recovered immediately for the stable working process. Otherwise, data storage allows an unlimited capacity to change. Unlike the physical system setup, you have to buy a whole new device and certainly can't upgrade the old drive. With the help of cloud storage, you need to contact the providers and increase your subscription fee.
One drawback to cloud storage is the manual entry of all the files you want to store; it does not back up automatically in most cases.
Cloud Sync
Cloud sync doesn't provide huge capacity, but users can access data on several devices and allows multiple users to access the files. When the files change, they are made for all users, and some providers also allow for all changes to be made on any device, making this a great option for group tasks or collaboration.
Taking a group project or a group presentation as an example to understand the role of cloud sync. Users can work from multiple devices and have changes saved on each user's device. Not only does it save space and money, but it saves a lot of time. As many people know, finding the time and place that works for multiple people to meet up and work can be problematic. Cloud sync can be accessed from anywhere, making it a handy tool for tasks such as this.
Cloud sync is also a suitable solution when:
The demand for capacity is not too much.

Many platforms are free.

Not recommended for large documents or data requiring high security
Cloud Backup
Cloud backup operates under a set of rules, sends a copy of data's users to cloud backup. Cloud backup will automatically back up data regularly. Moreover, it ensures privacy by encrypting a user's data with a password and offers multiple file versioning of previous versions and tracking the changes.
In case of loss and damage, cloud backup can restore the information immediately based on the available session archives. Cloud backup is suitable for large data storage requirements, which require frequent and automatic backups.
Each type has its own advantages and disadvantages. Depending on the size and use of individuals/organizations, you will choose the right service. Currently, some providers integrate multi-features on a single platform, allowing users to use all three.
We, "Hachinet Software," are Vietnam-based software services with dedicated, dynamic, enthusiastic teams who always have made efforts to please customers' and partners' satisfaction. We specialize in the followings:
Web application (.NET, JAVA, PHP, etc.)

Framework (ASP, MVC, AngularJS, Angular6, Node JS, Vue JS)

Mobile application: IOS (Swift, Object C), Android (Kotlin, Android)

System applications (Cobol, ERP, etc.),

New Technology (Blockchain, etc.).
If you are interested in our service or looking for an IT outsourcing partner in Vietnam, do not hesitate to contact us at contact@hachinet.com.