CLOUD COMPUTING - WHAT IS CLOUD COMPUTING? MODEL AND BENEFITS
CLOUD COMPUTING - WHAT IS CLOUD COMPUTING? MODEL AND BENEFITS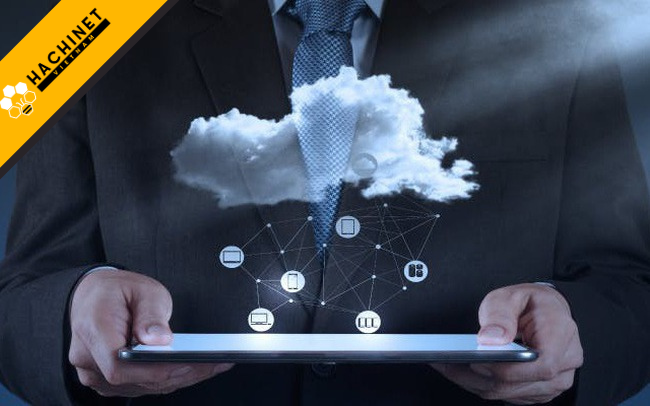 You may have been exposed to cloud computing but you still do not fully understand Cloud computing - What is Cloud Computing? Cloud computing deployment models for individuals and businesses. So let's also learn about Cloud computing - Cloud computing in this article!
1. What is cloud computing?
Cloud is a symbolic expression of the internet, as an association of its layout and complexity in computer networks.
In particular, Cloud computing with cloud or internet platforms will contain all resources, information, and software to share and provide to computers, devices, users as services. To put it simply and succinctly: Cloud computing or cloud computing is a general term referring to the distribution of services stored on the internet.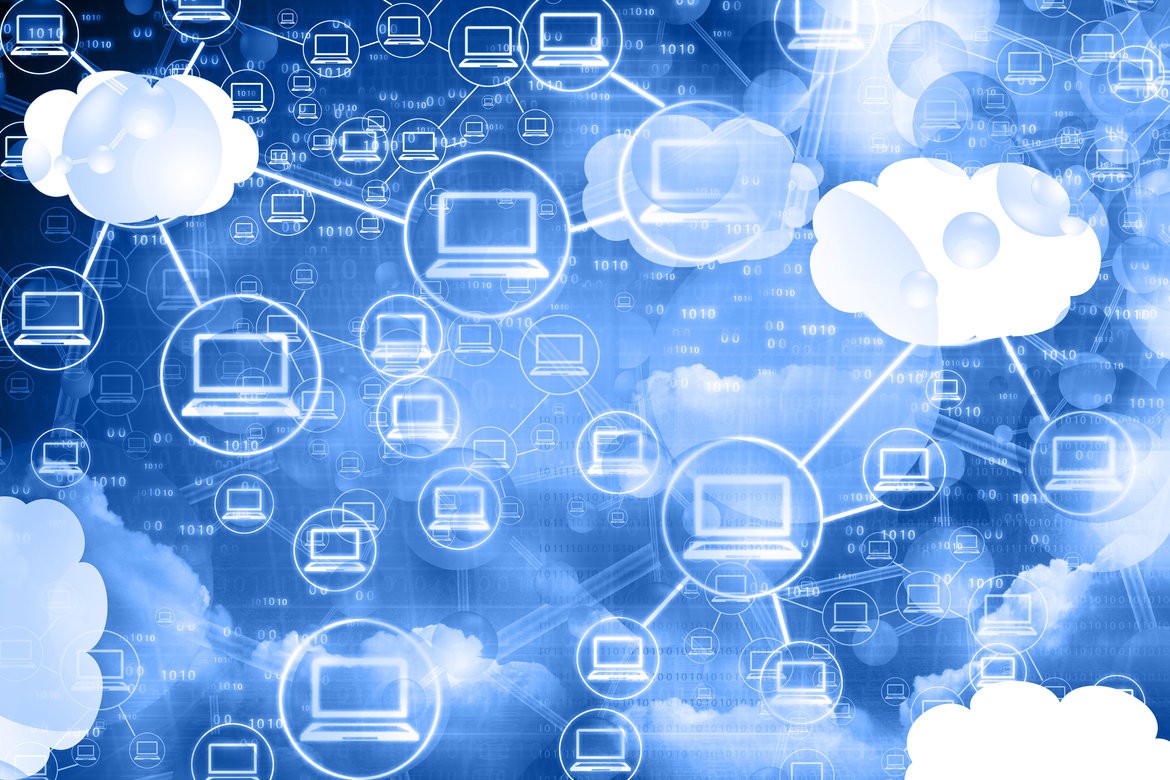 2. Types of users using cloud computing
User
Users using the services like websites, databases, storages, etc in the cloud computing model do not need to care about the geographic location as well as other information of the cloud network system - "cloud computing - transparent cloud computing for users".
End-user performance is improved when specialized software, databases are stored and installed on virtual server systems in a cloud computing environment based on a "data center". "Data center" is the term for the storage area of the server and storage devices, including power supplies and other equipment such as rack, cables, ... with high availability and stability. It also includes other criteria such as high modularization, easy scalability, power and cooling, support for server consolidation, and high-density storage.
Enterprise
To enterprises, cloud computing allows companies to use those computing resources like virtual machines, storage, or apps like utility services (like electricity) instead of building and maintaining the internal computer infrastructure.
3. Cloud computing deployment models
There are 3 cloud computing deployment models: Public cloud, Private cloud, and Hybrid cloud.
Public Cloud
In the public cloud model, 3rd party providers will provide services such as resources, platforms, or applications hosted in the cloud through the Internet. Services in this model are sold on request, usually by the minute or by the hour, or maybe free. Users only have to pay for the CPU cycle, storage capacity, or bandwidth they use.
Top public cloud service providers include Amazon Web Services (AWS), Microsoft Azure, IBM, and Google Cloud Platform.
Private Cloud
Private cloud services will be distributed from the data center of the enterprise to internal users and behind the firewall. This model provides flexibility and convenience while maintaining general management, control, and security for local data centers.
The current popular private cloud technologies and providers consist of VMware and OpenStack.
Hybrid Cloud
Hybrid cloud is the combination of public cloud and private cloud with mutual interference and automation.
Enterprises can operate the essential works or sensitive applications on the private cloud and use the public cloud to handle massive workloads or spike in demand.
The aim of using a hybrid cloud is to create a unified, automated, and scalable environment that leverages all that public cloud infrastructure can offer while maintaining control over the important data material.
4. The offering Cloud Computing models
There are 3 basic offering cloud computing models: IaaS provides infrastructure as a service, PaaS provides Platform as a service, and SaaS provides software as a service.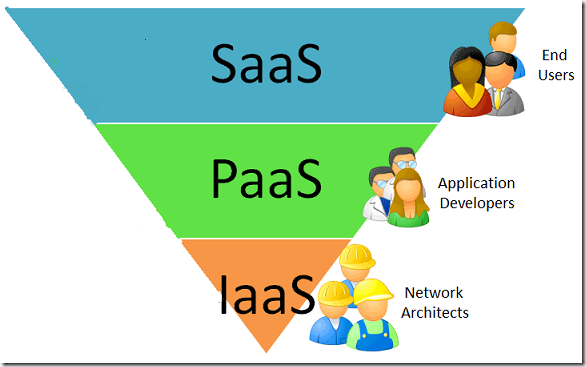 IaaS provides infrastructure as a service
Those IaaS providers like AWS provide a virtual server and repository like those APIs allowing users to load works on virtual machines. Users are given the amount of storage space and can start, stop, access, or configure the virtual machine and memory as desired. There are small, medium, large, and extremely large usage packages or optimize memory, calculated according to the needs of the user.
PaaS provides Platform as a service
In the PaaS model, the cloud service providers store development tools on their infrastructure. Users access these tools over the internet using API, web portal, hardware, or software portal. PaaS is used for general software development, and many PaaS vendors own the software after it has been developed.
SaaS provides software as a service
SaaS is a distribution model storing apps through the Internet, apps are usually called web services. Users can access those apps and Saas services from anywhere on computers or mobile phones as long as it connects with wifi. One of the most popular Saas applications is Microsoft Office 365 with email service and a variety of other services.
5. The benefits of cloud computing
These are some basic and featured benefits of Cloud computing
Increased Flexibility
It only takes a few seconds to add or remove one or more devices (storage devices, servers, computers, etc).
IT Resources on demand
Depending on customers' needs, administrators will set up the configuration system provided to customers.
Increased availability
Apps and services are balanced to ensure the possibility. When one of the hardware is broken, it won't influence the system, just degrading system resources.
Hardware saving
In some situations, traditional models need a separate system for each task or service. This causes waste. In the "Cloud computing" model, IT resources are managed to ensure this waste.
Taking down services in real-time
Paying-as-you-go IT
"Cloud computing" models, integrated with billing systems to perform charging based on user capacity for resources such as CPU speed, RAM capacity, HDD capacity, etc.
In light of new evolution, cloud computing can provide organizations with the means and methods needed to ensure financial stability and high-quality services. Of course, there must be cooperation if the cloud computing process is to achieve optimum security and common operating standards. With the advent of cloud computing, it is imperative for all of us to be ready for this revolution.
We, Hachinet provides services according to various needs, from system development consulting to residential development in the customer's office and offshore development in Vietnam. Some experts we master:
Frontend: HTML5, CSS3, Bootstrap, AngularJS, CoffeeScript
Backend: Java, C #, ASP.NET, C ++, VB.NET, COBOL, Python, Ruby, PHP
Mobile: iOS, Android
Web technologies: Ruby, .Net, PHP, C #, Java, COBOL ...
Web application development
Medical system
CMS / CRM
Reservation system
Speech processing
High quality
Contact Us
The personal information you submit will be used only for responding to inquiries, providing information on products and services, and providing useful information, and will not be used for any other purpose.
mail: contact@hachinet.com
website: http://hachinet.com