Blockchain Application in Banking.
During the Industrial Revolution 4.0, "blockchain" is considered a "key" technology for digital transformation and building future IT platforms.
Blockchain Application in Banking.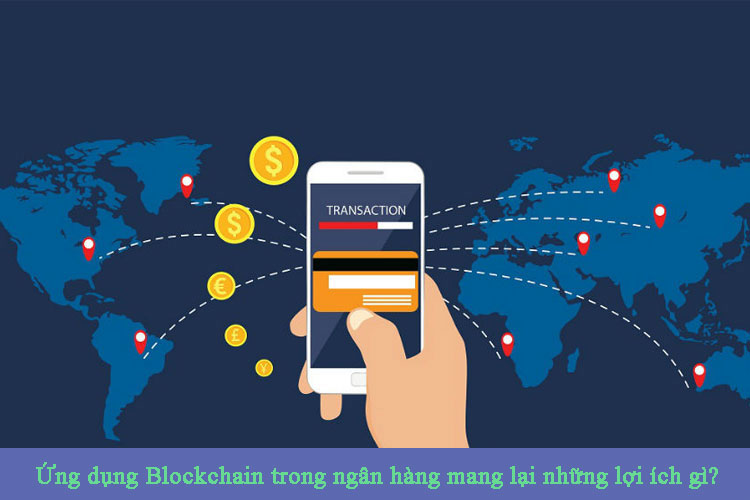 During the Industrial Revolution 4.0, "blockchain" is considered a "key" technology for digital transformation and building future IT platforms.
With the ability to share data information transparently in real-time, save storage space and have high security, blockchain technology is one of the breakthrough technology trends, with wide applicability. widely in many industries and fields. The following article introduces blockchain, some application cases in the banking industry as well as challenges and recommendations in the near future.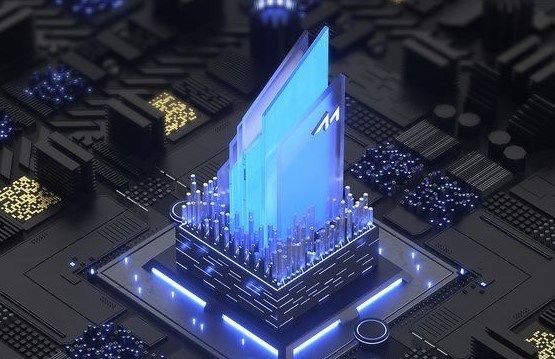 What is blockchain?
Blockchain is a technology that allows the secure transmission of data based on an extremely complicated encryption system, similar to a company's ledger, where cash is strictly monitored. In this case, blockchain is an accounting ledger that works in the digital field. Blockchain possesses a special feature that transmits data without requiring an intermediary to confirm information.
The blockchain system has many independent nodes capable of authenticating information without requiring "signs of faith". Information in the blockchain cannot be changed and only added with the consent of all nodes in the system. This is a high-security system against the possibility of data theft. Even if part of the blockchain system collapses, other computers and nodes will continue to protect the information and keep the network running.
The interesting thing about blockchain technology is that it provides us with safe, fast and low-cost options. For example, for a business that requires a deposit to ensure feasibility, the blockchain allows writing a few lines of code, the program runs on the blockchain that both parties send $ 100 and this program will hold 200 USD is safe.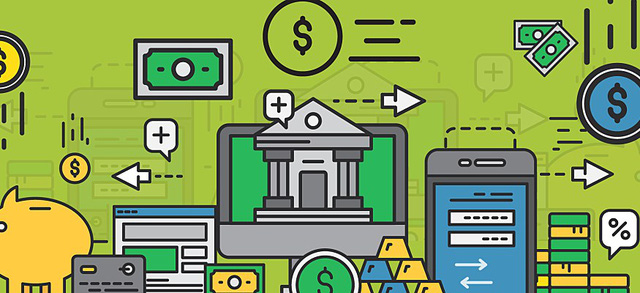 Once the final result is based on multiple data sources, this technology automatically transfers the full amount to the winner. Each party can check the logical contract, and because it is running on the blockchain platform, it cannot be changed or stopped.
For the banking sector, it is easy to visualize the effect that this technology brings to both the bank and its customers
Application and challenges of blockchain in the banking industry
The ability of blockchain application in the Banking industry
According to a survey by Accenture consulting firm, more than half of the top managers now acknowledge that blockchain plays an important role in the success of banks as well as financial companies. Analysts also emphasize that banks around the world will save $ 20 billion by 2022 by adopting blockchain technology. Some financial analysts believe that, in the not too distant future, blockchain will replace existing bank transfer systems.
Another application that blockchain brings to banks is a distributed ledger identification system. This is really effective because all banks and credit institutions must have KYC (Know Your Customer) authentication process. Blockchain allows users to verify their identity in one simple step and this information is stored and authorized by other banks in the system. Financial and banking activities are directly related to the security of deposits and loans. But at some of the largest banks in the world today, the guarantee is still uncertain.
However, when applying blockchain technology, the entire distribution system of deposits and receipts will be decentralized and will not be controlled by any individual or organization. Or as simple as the insurance payment process. Instead of the traditional way of operating, the insurance payment process will be done automatically. The system will operate on smart contracts, automatic verification and there is no delay between the parties and the payment process is made immediately.
Situation and challenges for the banking industry when deploying blockchain
Current situation of blockchain applications in the world today
The online credit processing agency Bureau under the Polish Banking Association has recorded the credit history of about 150 million Europeans by creating blockchain solutions to process customer data. Spain's largest banking group, Banco Santander, pioneered the application of blockchain technology into operation, built an Onepay FX payment system on the blockchain platform.
The main goal of this system is to optimize payment between Europe and South America by using distributed ledgers. JPMorgan has trusted the future of blockchain so much that they have set up a business to research and apply this technology. Currently, the bank is testing applications for financial activities.
According to, the CEBNet, 12 of the 26 Chinese banks revealed in their annual profile that they used blockchain applications in 2017 for their intended different uses. On May 15, 2018, HSBC announced with ING Bank that it has successfully implemented the first commercial finance transaction through Letter of Credit which is fully implemented on the blockchain technology platform for Cargill, an international corporation. In agriculture and food, L / C payment time has been reduced from 5 to 10 days to 24 hours.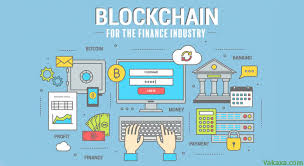 According to Reuters (September 28, 2018), the Royal Bank of Canada (RBC) is testing the use of blockchain for payments between branches in the US and Canada. Blockchain technology is now run in parallel with the main system of RBC, allowing the bank to track payments between the US and Canada in real-time.
Blockchain will help speed up, reduce complexity and lower the cost of payment. RBC Bank has developed the blockchain system previously at a centre located in Toronto, using software provided by the open-source organization specializing in blockchain Hyperledger.
Earlier, CNBC reported that IBM is building blockchain technology exclusively for the seven largest banks in Europe (including Deutsche Bank, HSBC, KBC, Natixis, Rabobank, Societe Generale and Unicredit) to increase the efficiency of international trade for small and medium businesses. Wells Fargo and Commonwealth Bank of Australia last year also used blockchain to process and make cotton exports from the U.S. to China.
In 2018, Daimler, a German car company that owns the Mercedes-Benz brand, cooperated with Landesbank Baden-Württemberg (LBBW) to use blockchain for a financial transaction worth 100 million euros. According to Daimler's announcement, the company issued corporate bonds to borrow the money from LBBW and three other banks using blockchain in parallel with the normal legal process.
Blockchain will automate this entire process, from making and enforcing contracts to confirming repayment and interest payments. This saves labor costs to perform a number of manual steps nowadays while avoiding the need to make multiple contracts, exchange with investors, make payments, and the lender also complex management and control mechanisms must be applied.
In Vietnam, in July 2018, NAPAS cooperated with three banks, VietinBank, VIB and TPBank, and successfully tested interbank money transfer transactions using Blockchain after four weeks of implementation ... (See Picture 3). This shows that this technology is becoming popular and banks are not out of the trend.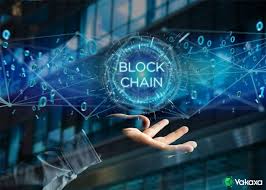 Challenges
While there are many advantages and positive proposals, there are certainly challenges associated with this new trend.
According to the 2016 Deloitte executive survey, 39% of top executives in the United States have very little or even no knowledge of Blockchain at all. In addition to their lack of knowledge, they also lack typical standards and blockchain projects to learn from. Banks need to work more together to better understand and develop unified standards and protocols to promote the widespread adoption of Blockchain technology.
Another concern about blockchain adoption rates is legal uncertainty. Smart contracts introduced by the Ethereum blockchain can help banks reduce costs but its effectiveness is not yet recognized in many countries. Recently, there is no standard or organization in the world that is responsible for monitoring and regulating blockchain protocols. Organizations need time to grow internationally accepted regulations.
According to the Harvard Business Review, blockchain is "not a breakthrough technology, but a fundamental technology - it has the potential to create new foundations for our economic and social systems". If banks apply the blockchain, they must also challenge the scalability, transaction speed, verification process and data limits in the wide adoption of blockchain.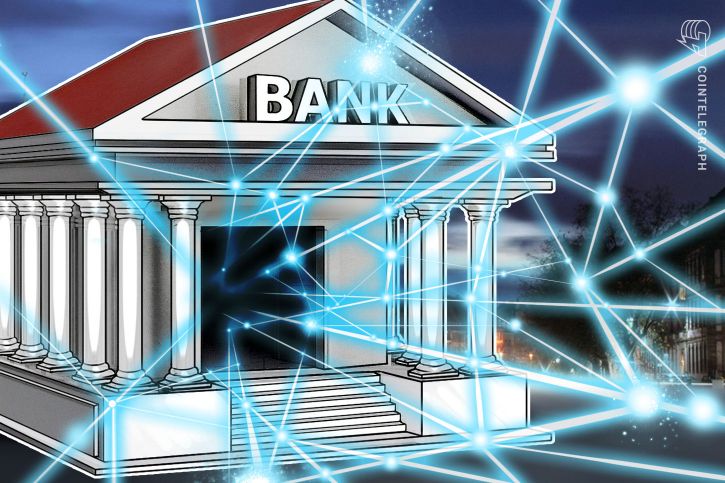 Conclusion
Blockchain technology is really opening up a huge potential in the field of finance - banking, it has a great impact on the process of transaction confirmation, cash management, asset optimization as well as other business processes. Blockchain technology will help minimize the time from registration to completion of transactions or reduce the time for interbank transactions, international transfers or confirmation of personal information. So far, blockchain has completely excessed beyond the notion of "an unrealistic idea for the banking industry". This technology has been and will continue to be successfully applied in many banks and other fields.
According to technology experts, with advances in technology, human life will change and blockchain is no exception. The scope of blockchain is not limited to cryptocurrencies, but rather the whole exchange of human activities that allows completely unknown people to make transactions without the need for third-party authentication. Do not be too optimistic or too worried about how blockchain technology will come to life, but how to understand and apply this technology intelligently is the key to changing the world in a good way.
Recently, in Vietnam, Hachinet Software is one of the companies which is able to develop the new technology. In addition, Hachinet also provides service as follow:
Microsoft .NET Website Development (asp, vb.net, etc)
Front end Website development
Java System / Application Development
Mobile Application Development (IOS / Android).
Cobol system development.
We also provide:
Flexible offshore development
Dispatching BrSE to Japan
Recently, 80% of Hachinet's clients are Japanese software companies, our engineers not only have high technical performance and professional qualifications but also are fluent in Japanese and able to communicate directly with customers.
Please contact us via email: contact@hachinet.com