AI Trends and Latest Technologies in 2022-What do you expect from AI?
AI is already embedded in almost every aspect of everyday life. For example, Gmail's smart replies, Alexa in the kitchen, facial recognition on your smartphone, Netflix's favorite movies and Spotify music, and even self-driving cars.
AI Trends and Latest Technologies in 2022-What do you expect from AI?
1. Introduction
---
Currently, "What is artificial intelligence?" has changed to "How can artificial intelligence support you and your company?"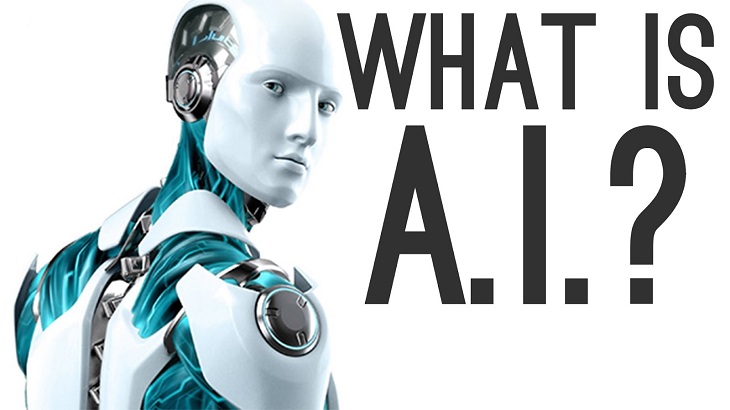 Artificial intelligence (AI) is an unprogrammed system that inputs and analyzes data and operates on the collected data. It is also recognized as one of the 10 new technology trends that will change the world with extended analytics, blockchain, and quantum computers.
AI is already embedded in almost every aspect of everyday life. For example, Gmail's smart replies, Alexa in the kitchen, facial recognition on your smartphone, Netflix's favorite movies and Spotify music, and even self-driving cars.
Over the past three years, we have witnessed the explosive growth of AI and its impact of AI on changes in many industries and sectors. Gartner conducted a survey of 2,000 Chief Information Officers (CIOs) in February 2022. According to the study, AI is the most trendy technology, with 38% of leaders already using or willing to use AI in-house.
There are various ways to use AI, but the most common ones are Enterprise software, collaborative development with partners, cloud-based AI, open-source development tools, automated machine learning, data science tools, and crowdsourcing development.
Analysts predict that by 2023, AI-derived business value will reach US $ 3.8 trillion and AI technology will be applied to almost all new software products and services. AI is one of the top five investment priorities for global leaders with over 35%.
By 2025, large companies have the potential to increase their infrastructure's AI adoption rate to 40-45%, further improving work productivity. In addition, over 40% of new application development projects will include AI co-developers on the team.
According to a Deloitte survey (2021), 68% of businesses benefit from AI investment. Among them, the return on investment in technology, media & entertainment/telecommunications, and industrial products & services is the highest.
AI Investment and Return on Investment (ROI): Relative Industry Landscape (Deloitte, 2022)
63% of executives believe that AI technology is necessary to help set themselves apart from their competitors. Therefore, leaders of large companies are planning to use AI for their business. What about your company?
2. AI trends in 2022
---

Various AI trends and solution development are happening all over the world. Hachinet Software itself also focuses on developing AI with a variety of services (see here) with vast resources and detailed strategies described below. There is a growing interest in this new technology, described by Young (2021) about the latest notable trends in AI.
2.1.Voice To Text, Chatbot
Natural language is the technology behind Voice to Text, including Natural Language Processing (NLP), Natural Language Understanding (NLU), Natural Language Interaction (NLI), and Natural Language Generation (NLG). It is one of the famous forms of AI.
Traditionally, natural language processing has been used in text analysis and will have more and more use cases over the next few years. Natural language processing also contributes to progressive speech to text and semantic search use cases. Speech recognition systems are expected to have more sophisticated algorithms than simple template-based approaches.
Machine learning addresses natural language, especially in text analysis. For example, if natural language processing understands the terms and parts of speech of a document, machine learning can point out the relationships between them.
Otherwise, when natural language is supported by deep learning, the processing results are more accurate than machine learning. Therefore, the link between natural language and deep learning is also noteworthy.
2.2. Face recognition
Face recognition has received a lot of negative news lately due to the face recognition of 1.5 billion citizens by China's SenseTime system or the winning case of Google Photos. However, this technology is expected to grow further this year with higher accuracy and reliability. Notable examples are Facebook's Deep face program for easily tagging photos with friends, or iPhone 14's facial recognition digital password.
Facial recognition allows you to personalize your user experience, from shopping to advertising. The technology can also be used for security check payments, law enforcement, and even healthcare. Image recognition is the core of face recognition, with examples such as Google Vision and Amazon Rekognition.
Face recognition is visible in technology for video surveillance or CCTV surveillance. Current technologies on the market can be searched and detected quickly with high accuracy and efficiency. AI technologies for CCTV cameras and video surveillance use computer software programs to analyze humans, objects, and vehicles.
Some platforms on the market monitor human behavior or reach 95% accuracy with the addition of analytical features such as facial recognition. In the future, AI for CCTV will be able to provide advanced object motion detection and detailed behavioral analysis, even in non-static environments.
2.3.AI Technology & Other Technologies
In the coming years, we can expect to combine AI technology with other new technologies such as the Internet of Things (IoT) and blockchain.
Self-driving cars are a successful example of how AI and IoT can work together. The IoT will allow car sensors to collect real-time data, and AI models will be used for decision-making. Deep learning AI algorithms use these data to perform actions or decisions such as route planning, driver monitoring, line-of-sight tracking, language processing (understanding of voice commands), or self-directing to a planned desired location. to hold. Vehicles can also communicate with each other to optimize traffic.
Besides, the combination of blockchain and AI can solve the security and scalability challenges of blockchain, as well as the privacy and reliability challenges of AI. Blockchain can decentralize the data marketplace and make AI algorithms more reliable and transparent. This allows companies like Enigma, a startup, to have a secure data marketplace.
2.4. Privacy Policy
Most of us are unaware of how our information is used in the digital world. When a company experiences a privacy crisis, it makes them uneasy and reduces its credibility. The introduction of the EU General Data Protection Regulation (GDPR) became a hot topic in 2021. Further privacy policy talk will be discussed.
Issues such as AI applications and system usage consent are still new and need further understanding. In the future, it will also be necessary to formulate AI development, safety, and transparency regulations.
3. How does AI solve the problem?
---

A Deloitte study (2021) shows that more emphasis is placed on internal operations among the significant benefits companies seek when using AI. Integrating AI into existing products and services remains the most common goal, but the focus is on internal operations. This means that operational changes are needed before the integration process.
Other goals include making better decisions, optimizing external decisions, and reducing the workload of workers so they can be more creative and contribute more to the company.
Survey on the Three Great Benefits of AI for Enterprises (Deloitte, 2021)
In general, AI assists businesses by automating and improving complex analytical tasks, improving efficiency and accuracy, reviewing real-time data, and coordinating behavior for monitoring.
Enterprises can use AI to reduce operational costs and minimize problems in a variety of ways, including driving automation, optimizing asset management, improving operational performance, and reducing downtime. DeepMind, a technology company acquired by Google around 2014, was able to use machine learning to solve everyday problems such as reducing energy usage and cooling energy by 40%.
In finance, AI can examine large amounts of data to enhance analytics, predict future price patterns, identify new markets, and minimize supply chain risk. Various companies, such as Finnish IT company Tiet, are using AI for these purposes.
AI also supports procurement systems that deliver the highest value and quality by analyzing and comparing large numbers of suppliers and managing supply chain risks.
In healthcare, AI can analyze large amounts of medical data to detect illnesses and cancers early and provide patients with faster and more accurate diagnoses and treatment. For patients, it can help them make better decisions, diagnose illnesses, and avoid expensive treatments.
From a management perspective, setting sensors on the streets and applying AI can help governments make better decisions about critical social issues, economics, and the environment.
4. AI utilization example
---

4.1. Warehouse management optimization
Until now, most inventory management has used digital technology, but it has only served as a tool, and the presence of people has been indispensable. However, in recent years, inventory management using AI has been attracting attention. By utilizing AI, it is possible to optimize inventory management, such as managing product sales and organizing inventory at the required time. By optimizing inventory management, you can expect to reduce costs and increase profits.
4.2. Traffic safety
When a person drives a vehicle such as a car, mistakes cannot be completely eliminated. As we all know, traffic safety has been a long-standing issue. In recent years, the use of AI to improve traffic safety is gradually being improved. By utilizing AI, it is possible to predict collisions and detect pedestrians, and by avoiding traffic accidents, it is possible to drive safely.
4.3. Chatbot technology
One of the trends in AI utilization is the field of natural language processing. Although chatbots that automatically respond to customers are in the development stage, they are being utilized to improve the certainty of conversation by taking measures such as using options.
4.4. Sales Forecast
Incorrect sales forecasts can directly damage management. Therefore, it is necessary to carefully forecast sales so that errors do not occur as much as possible. Therefore, sales forecasts using AI have been attracting attention in recent years. By replacing the sales forecast, which relies heavily on human experience, with AI, it becomes possible to perform with high accuracy.
4.5. Nursing robot
Demand for long-term care continues to increase due to the declining birthrate and aging population. Therefore, nursing care robots are expected to play an active role in recent years. Nursing robots can safely carry objects and detect physical abnormalities such as seizures and falls while recognizing surrounding objects and residents at the nursing site.
4.6. Improvement of advertising effectiveness
The cost-effectiveness of an advertisement is greatly affected by the compatibility between the product to be advertised and the place where it is placed, and the content of the advertisement. Maximizing advertising effectiveness with a limited budget depends on the judgment of marketers within the company. By using AI to predict the response to advertisements, it is possible to realize advertisements in the right place for the right person, and it is expected that the advertising effect will be maximized.
4.7. Passerby count
You can also count passers-by using AI's image recognition technology. In the past, people were responsible for investigating traffic volume, such as counting passersby. The work of staying in the same place for a long time and continuing to check visually is a heavy load, so it can be said that it is an area suitable for utilizing AI.
4.8. Predict failure
Failure of manufacturing equipment is a risk that affects the entire production process and leads to a large loss for the company. Therefore, it is necessary to prevent equipment failure by regular inspection, but there may be some parts that are overlooked only by human inspection work. By predicting failures in manufacturing equipment using AI, more accurate inspections can be performed and production efficiency can be optimized.
5. Conclusion
---
The development of artificial intelligence is undeniable, as more complex algorithms are needed to solve more difficult problems. The growth of this technology will continue in the coming years. It focuses not only on new technologies and systems but also on how AI interferes with human enterprises.
For more information on artificial intelligence and Hachinet software services, please refer to future articles and the AI services page.
If you are considering offshore development, please feel free to contact us.
※Here is our contact information.
Account Manager: Quan (Japanese/English available)
Phone number: (+84) 2462 900 388
Email: contact@hachinet.com
Please feel free to contact us for consultation/application by phone.