[2021 version] Current status and trends of offshore development | Hachinet Software
[2021 version] Current status and trends of offshore development | Hachinet Software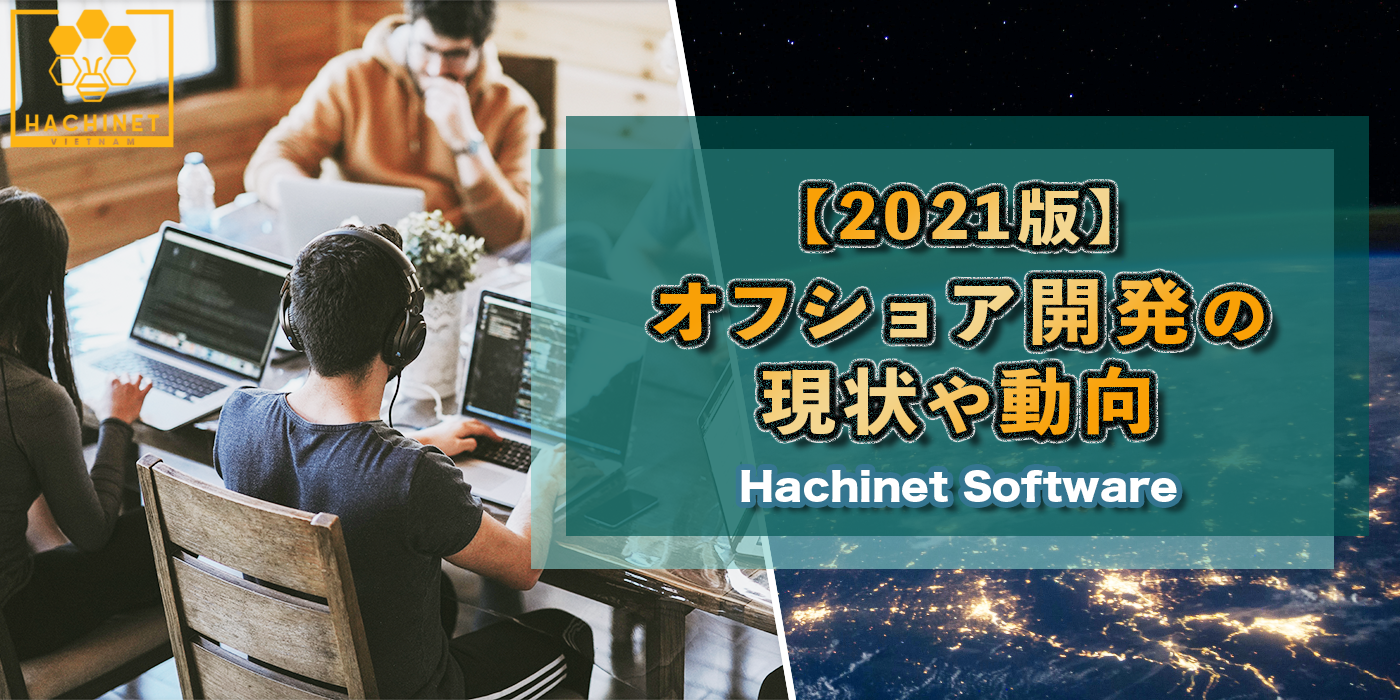 1. Economic situation of Corona
---
1.1 Status of Japanese companies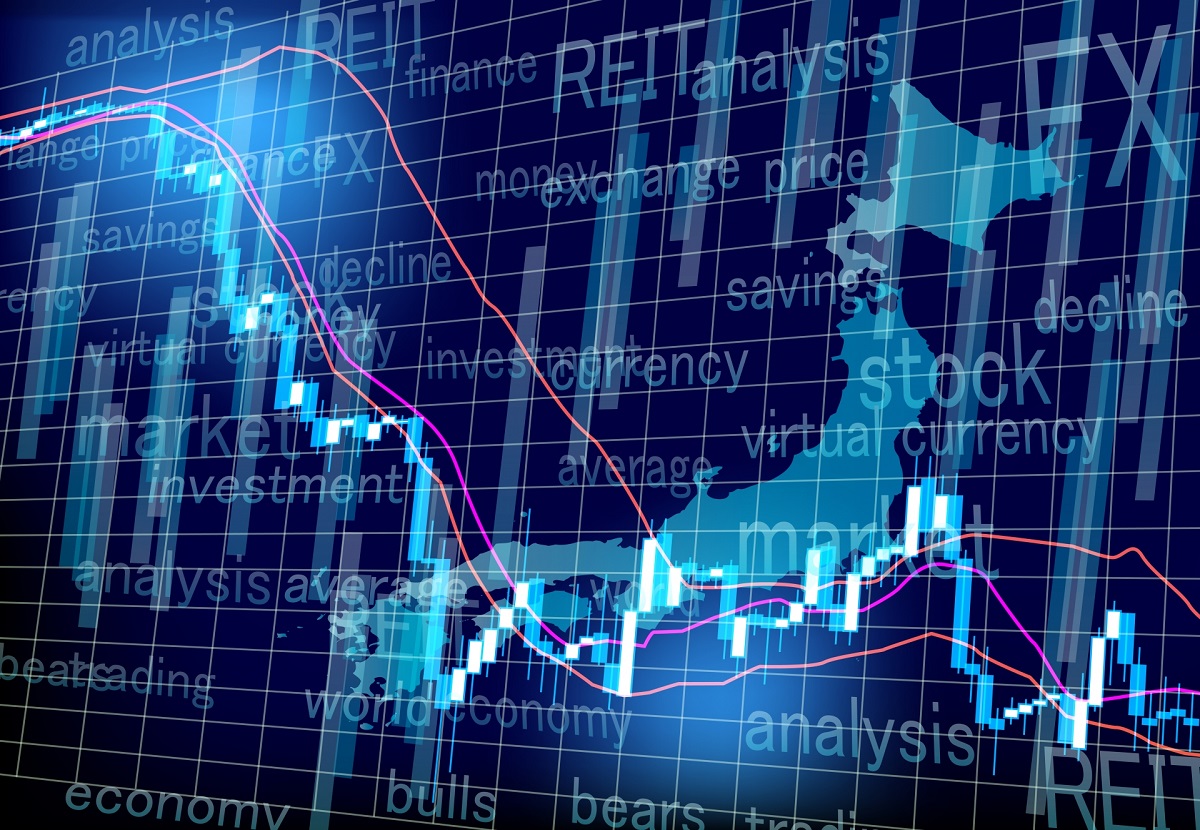 As the impact of the corona prolongs, the gap between industries affected by increased exports and those affected by movement restrictions and shorter working hours has become apparent. Some companies are performing worse.
For railways, the final loss of JR East was 577.9 billion yen. The company that operates Tokyo Disneyland and Tokyo DisneySea also announced a final loss of 54.1 billion yen. Japan Airlines (ANA) also announced a record deficit of 404.6 billion yen.
1.2 New Business Tiles
In July 2021, Shiseido was a major cosmetics manufacturer and established a joint venture with Accenture as its primary advisor. The new company aims to provide Shiseido with services and products related to digital and information technology.
Working with Accenture, Shiseido will be able to respond to rapid changes in consumers and markets. In addition, we will accelerate digital transformation, innovate digital-centric business models, and build world-standard IT infrastructure and operations in Japan.
In the future, there is information that we will work on human resource development in the fields of digital and IT. In addition, 100-yen shops generate high-profit margins with an ordering system that utilizes big data. Many digitalization processes are creating new business forms even in familiar places such as the construction of EC sites and the construction of delivery locations.
In each case, we are trying to build and use an IT system based on experience so that we can respond to changes in values ​​or continuous changes.
2. Problems that occur
---
2.1 Shortage of human resources
IT engineers are currently the most difficult job to hire due to a serious shortage of talent.
In the future, the number of retired engineers will exceed the number of new employees and the population of engineers will decrease.
In addition, the demand for IT technology is expected to continue expanding, creating a serious shortage of human resources.
The latest technology is a constantly changing field. Therefore, human resources are currently not keeping up with the rapid development of IT technology. More than 800 of the 1191 IT staff are concerned about lack of effort during system development, operation, and maintenance.
Nowadays, everything is digitally managed and information is protected. Therefore, the demand for engineers involved in information protection is increasing. (According to the Nikkei newspaper)
2.2 Engineer quality is not guaranteed and the working environment may deteriorate
Although it is pointed out that the IT workplace is tough, the number of companies that are enthusiastic about improving the work environment is increasing recently.
In a survey, when was asked, "What do you expect your workload to be in the next few years?", a total of 70% of respondents expect an increase in workload.
In addition, "the organization you belong to is, do you hit the measures to compensate for the labor shortage" was heard, response rate as "not hit the measures" will be 68.3%.
Regarding the system department of user companies, 80.6% said that they had not taken any measures. The next 64.0 percent were IT vendors. User companies do not seem to recognize the 2015 problems than IT vendors. (According to the Nikkei newspaper)
3. How to take advantage of offshore development?
---
3.1. Advantages of outsourced development
Looking at the outsourced content, the most popular developments to date have been Web system development and smartphone application development.
In particular, due to changes in social conditions, corona disasters, an increase in working from home, and sales restrictions at restaurants, application development such as EC site and Web service development are progressing.
Many companies are very good at this area. Among them is Hachinet Software, which is ranked among the top 3 offshore companies on its reputable website "https://www.offshore-kaihatsu.com/".
On the other hand, since last year, the number of projects that want to develop systems that are as important as offshore development is increasing. In general, critical systems are large and cover a large area, and require extensive experience.
Previously, most developments were done in Japan. However, due to the shortage of IT engineers in Japan, offshore development is increasing.
Corporate shore development has also expanded in recent years, and some companies are capable of developing mission-critical systems. Vietnamese companies, including India, are beginning to work on core systems.
In addition, the scale of corporate shore development has expanded in recent years, and some companies can handle the development of important systems. Vietnamese companies, including India, are beginning to work on the Core System.
3.2. New ways to use it in the future
One of the characteristics of foreign companies is that they incorporate the latest software technology from around the world. Mainly in the United States. The idea is to get good things as soon as possible.
Therefore, we observe and listen to new business mana in various fields and combine them.
In that sense, it seems that Japan is often leading the way in terms of technology and business.
In order to utilize this, it is important not only to outsource to foreign development companies as before but also to consult with foreign companies for joint development.
In addition, foreign developers may excel in systems with the latest technologies such as AI development and Blockchain development. Especially in Vietnam, many AI engineers are trained and can be used in various systems.
Combining the latest technology with the latest business platforms through offshore development is being used as a way to leverage it in the future.
4. Hachinet offshore service
---
4.1 Overview of Hachinet
One of the problems faced by many developed countries, including Japan, is the declining birthrate and aging population, especially in Japan. Otherwise, Vietnam, which boasts a population of about 90 million, is full of young power, and the population by age group is top in the 20s, and it is seen as a promising destination for securing IT human resources in the medium to long term.
The IT industry is characterized by ongoing completion, timely and fast processing. At Hachinet, we value capacity-building issues to keep up with and keep up with the constant changes in the IT industry.
For more details, please click here.
4.2 Hachinet Services
Hachinet strives to provide our customers with more choices and quality service. We are constantly improving our technical expertise and talent.
Currently, various services are being developed at Hachinet Software.
Business system application
Website development
Front-end outsourcing development
Mobile development, application development
Java system development
.NET system development
Cobol system
"Comprehensive human resources service" trusted by everyone
For more details, please click here.
5. Conclusion
---
We specialize in IT offshore development.
Web application (.NET, JAVA, PHP, ..)
Mobile applications: IOS (Swift, Object C), Android (Kotlin, Android)
System construction (Cobol, ERP ...)
DX solution
New technology (Blockchain ...)
If you are looking for an offshore development business partner in Vietnam, our Hachinet is one of the top 10 companies in Vietnam's offshore development, with a complete corporate mechanism system, various development languages, Devwork system that recruits abundant human resources.
At Hachinet, we always value software quality and customer satisfaction. For customers who use our services, we take responsibility as well as quality. We guarantee that the delivery period will be met by accurately performing various processes from the planning stage to maintenance.
If you are considering offshore development, please feel free to contact us.
※Here is our contact information.
Account Manager: Quan (Japanese/English available)
Phone number: (+84) 2462 900 388
Email: contact@hachinet.com
Please feel free to contact us for consultation/application by phone.