10 trends shaping the technological industry 2021 (part 1)
10 trends shaping the technological industry 2021 (part 1)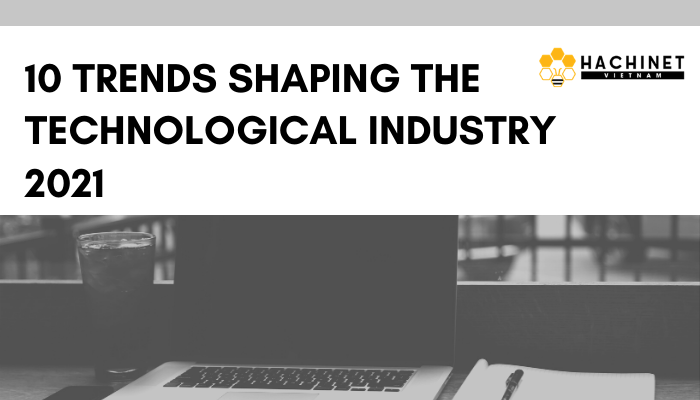 While the pandemic COVID-19 has been slowing down overall development, on the other hand, this crisis is driving innovations in fields as old as medicine, agriculture and manufacturing. DAMO Academy, Alibaba Group's global research arm, has revealed 10 predictions of trends that will drive the tech sector by 2021 and beyond.
Third generation semiconductor materials
The semiconductors like Gallium Nitride (GaN) or Silicon Carbide (SiC) can dominate in the production of electronic components, especially in heat resistance, radiation resistance, high voltage resistance, and large capacity, and compact size. However, the applications for these materials are still limited. GaN, for example, only appears on small-sized but high-capacity chargers.
Experts consider that those complicated materials, lack of technologies, etc., are why third-generation semiconductor materials haven't been applied. The materials have gradually appeared on 5G base stations, data centres, and super high voltage grids with recent advances. This means that the upcoming Internet speed will be higher; electronic systems will also be integrated more technology and smaller in size.
Quantum computing will be more popular
By the end of 2019, Google claimed to have achieved quantum superiority. By the end of 2020, China also said to have achieved similar results. In 2021, scientific communication predicts the world will focus more on quantum computing.
Significantly, 2021 will be the year that computing systems develop widely. The ultimate goal is to make quantum computing a mainstream technology that will accelerate the process of human research and problem-solving thanks to a fantastic speed. For example, quantum computers can help scientists discover new ways to treat terminal illnesses or help car manufacturers develop electric batteries that can run for weeks or months.
Flexible materials on the electronics
Previously, electronic devices have specific shapes and can't be bent, folded, or stretched. But, thanks to the breakthroughs of carbon-based materials development, humans have been approaching a time when circuits can change shape and size differently without being damaged. Those materials like nanocarbon and graphene are used to create flexible integrated circuits for electronic devices and machines.
The popular foldable smartphone is a prime example of the development of flexible electronic materials. This year, this material will continue to be applied to other areas, such as electronic clothing, ultra-durable smartphones, etc.
AI health care
AI has been used for medical activities like image analysis, record management, or vaccine research. However, with the increasingly remarkable power, AI will be applied to more complex medical processes, such as surgery, drug screening, automatic medical examination, etc.
Communication between the human brain and computer
The connection between the human brain and the computer isn't a new idea. But in 2021, this technology will have been developed dramatically.
Scientific communication predicts this new technology allows the human brain to communicate with any device directly. The ultimate goal is to enable humans to cross physical boundaries and use machines to extend the body. One of these technology's uses is to help an unconscious or comatose patient communicate with people around them through a robotic arm or interpreter device.
We, "Hachinet Software," are Vietnam-based software services with dedicated, dynamic, enthusiastic teams who always have made efforts to please customers' and partners' satisfaction. We specialize in the followings:
Web application (.NET, JAVA, PHP, etc.)

Framework (ASP, MVC, AngularJS, Angular6, Node JS, Vue JS)

Mobile application: IOS (Swift, Object C), Android (Kotlin, Android)

System applications (Cobol, ERP, etc.),

New Technology (Blockchain, etc.).
If you are interested in our service or looking for an IT outsourcing partner in Vietnam, do not hesitate to contact us at contact@hachinet.com.