10 essential functions for EC sites
10 essential functions for EC sites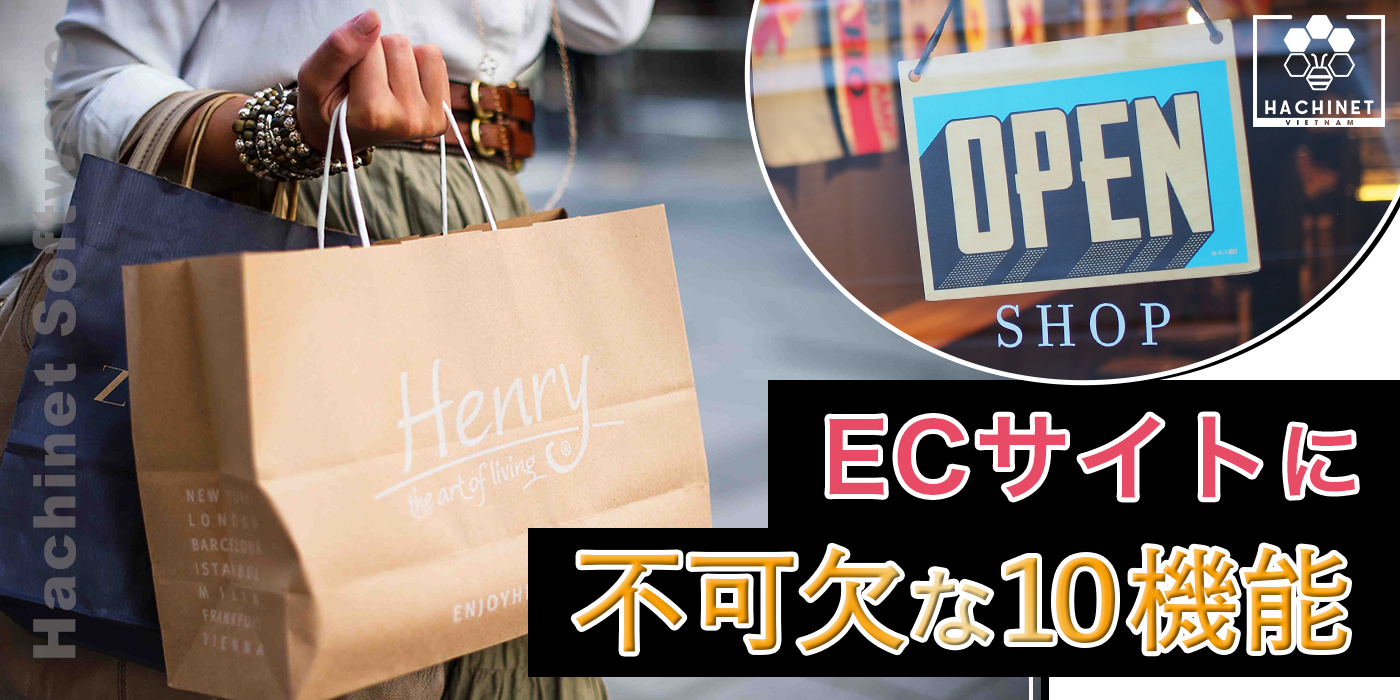 Due to the rapidly growing e-commerce site these days, the breakthrough e-commerce site feature helps to increase competition with your opponents.
In addition, developing a new platform is a big challenge. A clear understanding of the key features required for a commerce platform will help you decide on the right strategy.
1. Main functions and roles of EC site
---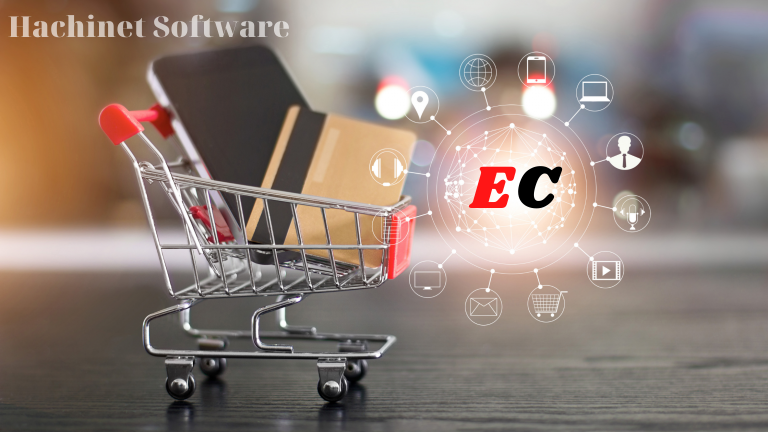 Unlike direct sales in stores, online sales are where you can introduce products and allow customers to purchase products and use services.
To function effectively, the EC site must have the appropriate capabilities to serve its users. So what are the features that an e-commerce site needs to meet the needs of its users? Let's find out below.
1.1 Combination of online payment methods
It simplifies the customer buying and selling process, as it is a key feature that is also required for your e-commerce site. To sell your product online, your e-commerce site must be able to accept online payments. Therefore, the website must be combined with the payment gateway "gateway". It's a single processor that securely transfers money from a shopper's bank account to your bank account.
However, not all payment gateways "gateways" are compatible with all e-commerce sites. Choose the payment gateway that is popular in your country and suitable for each customer.
Example: (VNPAY, Internet banking "internet banking" payment, e-wallet payment, international card payment, etc.)
1.2 Wide selection of designs
Nowadays, many e-commerce sites offer free and paid themes that you can easily use to make your website more prominent.
Applying them may be as easy as clicking the button in the admin settings, or you may need to upload the file to the server.
Some platforms offer only a handful of themes, while others offer a variety of options. You can choose a design theme that matches the general ideas and aesthetics of your potential clients.
1.3 Confidential issues
As a "non-expert", phrases such as "PCI compliant" and "SSL certificate" can be confusing. However, to be able to operate smoothly, it is necessary to acquire knowledge and learn.
Protecting your website and the customer data it stores is essential. As a seller, most of the transactions can be processed through the platform and the secure payment gateway "gateway".
2. Magento and important features
---
Currently, Magento's e-commerce site platform accounts for 29.89% of all online stores. That is an important statistic. The number of stores on Magento's EC site is increasing day by day. This reflects the fact that as a legal owner of an e-commerce site, you need to prepare for the revolution driven by Magento in an evolving e-commerce site environment.
2.1 What is Magento?
---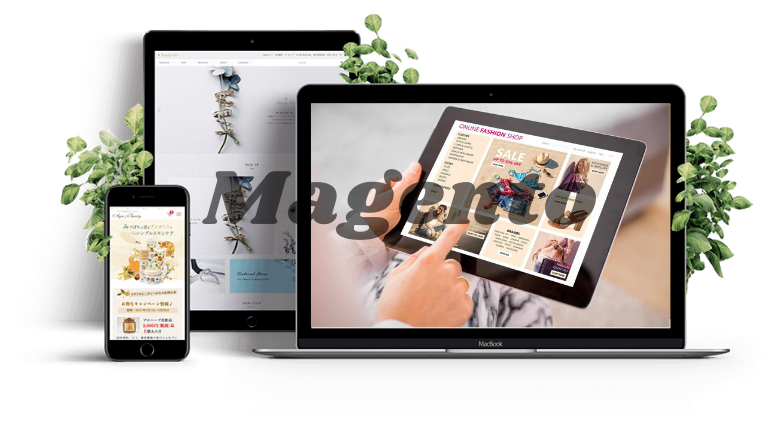 Magento is an open-source application for building EC site websites. Magento uses the PHP language and is based on the Zend Framework platform. There are many major e-commerce site features provided by Magento.
Magento provides the store with search engine optimization, category management, and powerful marketing tools. All of these features provide merchants with the ability to build websites that provide their customers with a unique shopping experience.
2.2 Search engine optimization (SEO)
It can be said that this is also something that needs attention on any EC site. This is an important activity when selling on a website and is the required form of online marketing. To make your website more visible to potential buyers, website administrators need to improve their e-commerce site rankings in search engine results. Customers love websites if they are "clean," informative, and easy to navigate.
2.3 Powerful marketing tool
It is essential to prepare and implement a high-quality marketing plan for your e-commerce site. Among them, you can use Magento as a support tool for your campaign. Magento provides extensions that developers can easily integrate into their e-commerce sites. For example, the ability to automatically send an email to an unpaid cart or an automatic newsletter to a customer.
No other platform gives your website the power to create a unique and engaging shopping experience like Magento. All of these can create a more effective marketing strategy.
3. Hachinet Software services
---
The EC site is one of the strengths of Hachinet Software among the services we provide. Recently, when e-commerce site platforms are under strong development, many online stores choose "instant" platforms such as Volvosion, Shopify, etc., to build their websites. However, when it comes to e-commerce site projects, Magento is the best choice.
If you are looking for an offshore development business partner in Vietnam, our "Hachinet" has a complete corporate mechanism system, various development languages, Devwork.vn system employs abundant human resources, one of the top 10 companies in Vietnam's offshore development.
The services we support are as follows.
Web application (.NET, JAVA, PHP, ..)
Mobile applications: IOS (Swift, Object C), Android (Kotlin, Android)
System construction (Cobol, ERP ...)
DX solution
New technology (Blockchain ...)
At Hachinet, we always value software quality and customer satisfaction. For customers who use our services, we take responsibility as well as quality. We guarantee that the delivery period will be met by accurately performing various processes from the planning stage to maintenance.
If you are considering offshore development, please feel free to contact us.
※Here is our contact information.
Account Manager: Quan (Japanese/English available)
Phone number: (+84) 2462 900 388
Email: contact@hachinet.com
Please feel free to contact us for consultation/application by phone.