What is React Native? Overview of React Native
What is React Native? Overview of React Native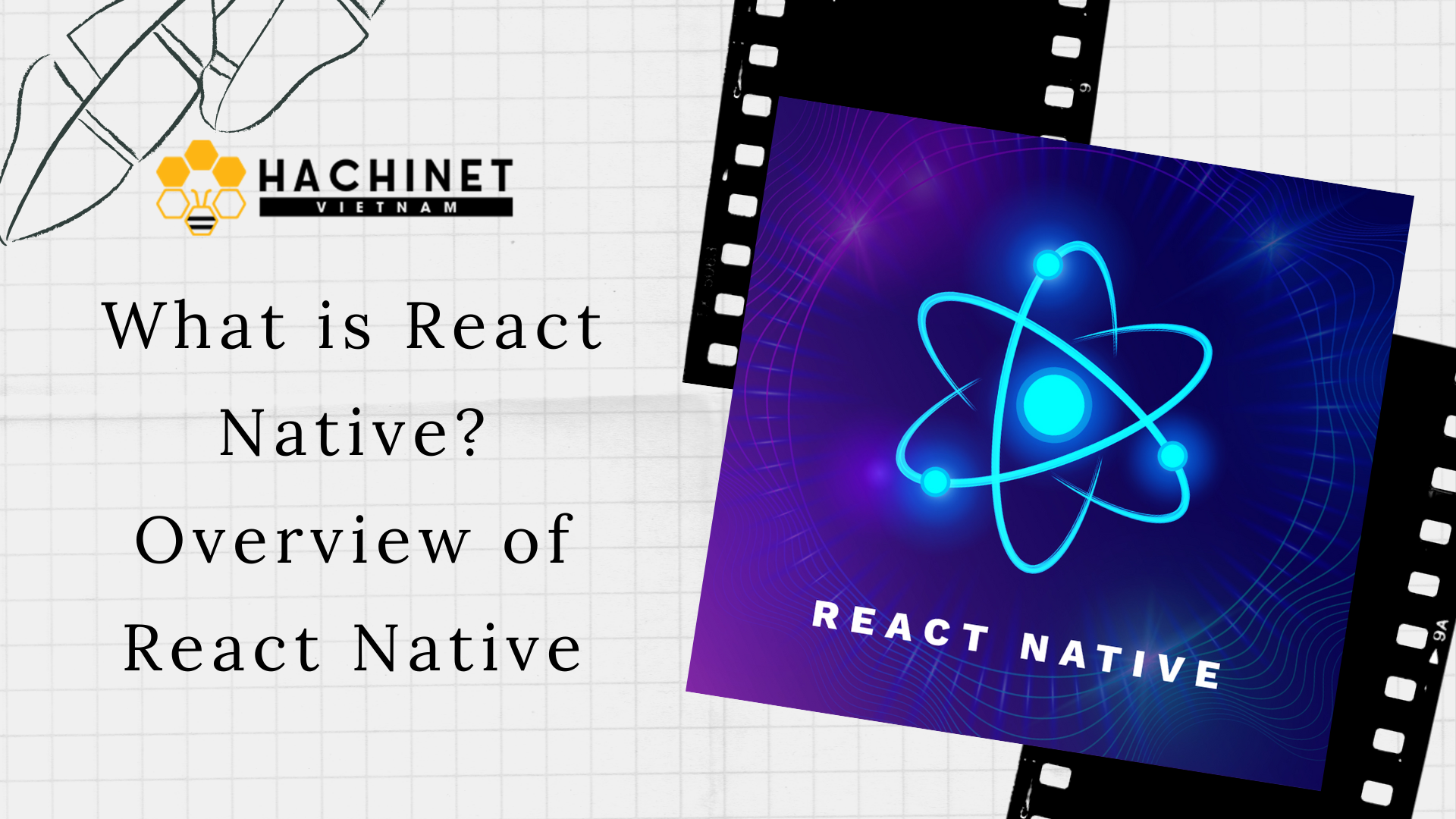 What is React Native?
React Native is a framework developed by a famous technology company, Facebook, to handle Hybrid's performance and financial issues when writing many native languages for each mobile platform.
We'll have to build Native apps, and we can build multi-platform apps, not build "mobile web apps" or "HTML5 apps", even "hybrid apps" and not only build on iOS or Android but also we'll build and run on both systems.
Another interesting part is Native recompile costs decline by using Hot-Loading, which means you don't need to build apps again from scratch, so the editing is quite fast. Programmers can see their edits virtually without time-consuming in building and running apps.
We can also use JS to develop a complete web app and handle the problems mentioned above and can incorporate with cade native such as Swift, Java, etc. How wonderful!!!
Native app and Hybrid app - which one should programmers choose?
Currently, we have two competitive platforms, iOS and Android, dominating the programming world. Therefore, some support tools are established to develop apps easily, like XCode of Apple, Android Studio of Android.
It also leads programmers to suffer due to their competition, which creates the Native and Hybrid programming world.
Before studying React Native, we should know what Hybrid and Native are and their pros and cons, which helps understand their purpose to handle programmers.
What is a Native App?
Native App is quite understandable. Apps are developed and built thanks to supporting tools provided by iOS and Android, which are Xcode and Android.
It is written in a language developed by iOS and Android. iOS provides Swift currently and ObjectC previously, while Android has Java and Kotin existing parallel. Native apps are built based on the operating system's language and use the available features without going through any third-party applications or other engines to operate, so the speed is the fastest.
What is Hybrid App?
Hybrid App is the combination of Web apps and mobile apps, which means it can be installed on the users' phones like a normal Native app and can see any App Store. But it can be difficult to distinguish between Native and Hybrid apps though users don't pay too much attention.
Also Web apps are built based on HTML + CSS +JS. Hybrid Apps' weakness is the performance dramatically influenced and not fully interoperated with software and hardware system resources.
So Native Apps are the top choice of programmers in apps development since it brings efficiency and good UX.
Pros and cons of React Native
Let's analyze React Native if it's good like other frameworks and its pros and cons.
Pros:
Time is effective when you want to develop an app quickly.

Stable performance.

Thriving community.

Small development team.

Stable and reliable apps.

Build for multiple operating systems with minimal native code.

Better UX than hybrid apps' UX.
Cons:
Need native code.

Low performance with native code apps.

Low security due to JS.

Memory management.

Customizability is also not good for some modules.
Should we learn React Native? Current market overview
The technology industry has been prosperous. New technologies have been changing the world. Since the establishment, smartphones have developed, so those relevant technologies also need to be written more on smartphones, not just some normal message calling apps.
Besides the number of users using smartphones increases, statistics have shown that smartphones' average time through billions of people is about 3 hours/day.
The costs are getting reasonable every year because the affordable smartphones come from the development and high population like India, China. Manufacturing has been slowly improved, pulling smartphone costs down to the middle class. The smartphone has since become a device that can be easily owned.
Many mobile software companies or large companies see this fertile ground and its great growth potential. Simultaneously, based on the above statistics, users have started to spend more money on smartphones, the number of users willing to spend money to buy applications to use smartphones has also increased year by year.
Therefore, the demand for jobs related to smartphones in general and mobile programming, in particular, has increased dramatically. Offering potentials and challenges for those who want to develop mobile application programming. The need to teach and learn mobile application programming is gradually becoming a trend of today's society.
Conclusion
Now you need to know JS to build web apps, mobile apps, desktop apps and servers. If you are especially passionate about front-end, you also need to know ReactJS, you can design front-end for web apps, mobile apps.
Learning React Native also offers many opportunities with a robust and overwhelming support community compared to today's cross-platform mobile programming tools. Today, many popular applications are built on React Native, such as Facebook, Instagram, Airbnb, Skype, Tesla, Walmart, Discord.
React Native has almost 70k stars and 15.5k forks on GitHub, which is an awe-inspiring number. This article only gives the most basic insight and React Native and its position in mobile application programming today. Thank you for reading the whole article.
We, "Hachinet Software," are Vietnam-based software services with dedicated, dynamic, enthusiastic teams who always have made efforts to please customers' and partners' satisfaction. We specialize in the followings:
Web application (.NET, JAVA, PHP, etc.)
Framework (ASP, MVC, AngularJS, Angular6, Node JS, Vue JS)
Mobile application: IOS (Swift, Object C), Android (Kotlin, Android)
System applications (Cobol, ERP, etc.),
New Technology (Blockchain, etc.).
If you are interested in our service or looking for an IT outsourcing partner in Vietnam, do not hesitate to contact us at contact@hachinet.com.