What are RPA and its purposes in the era of the 4.0 industry?
What are RPA and its purposes in the era of the 4.0 industry?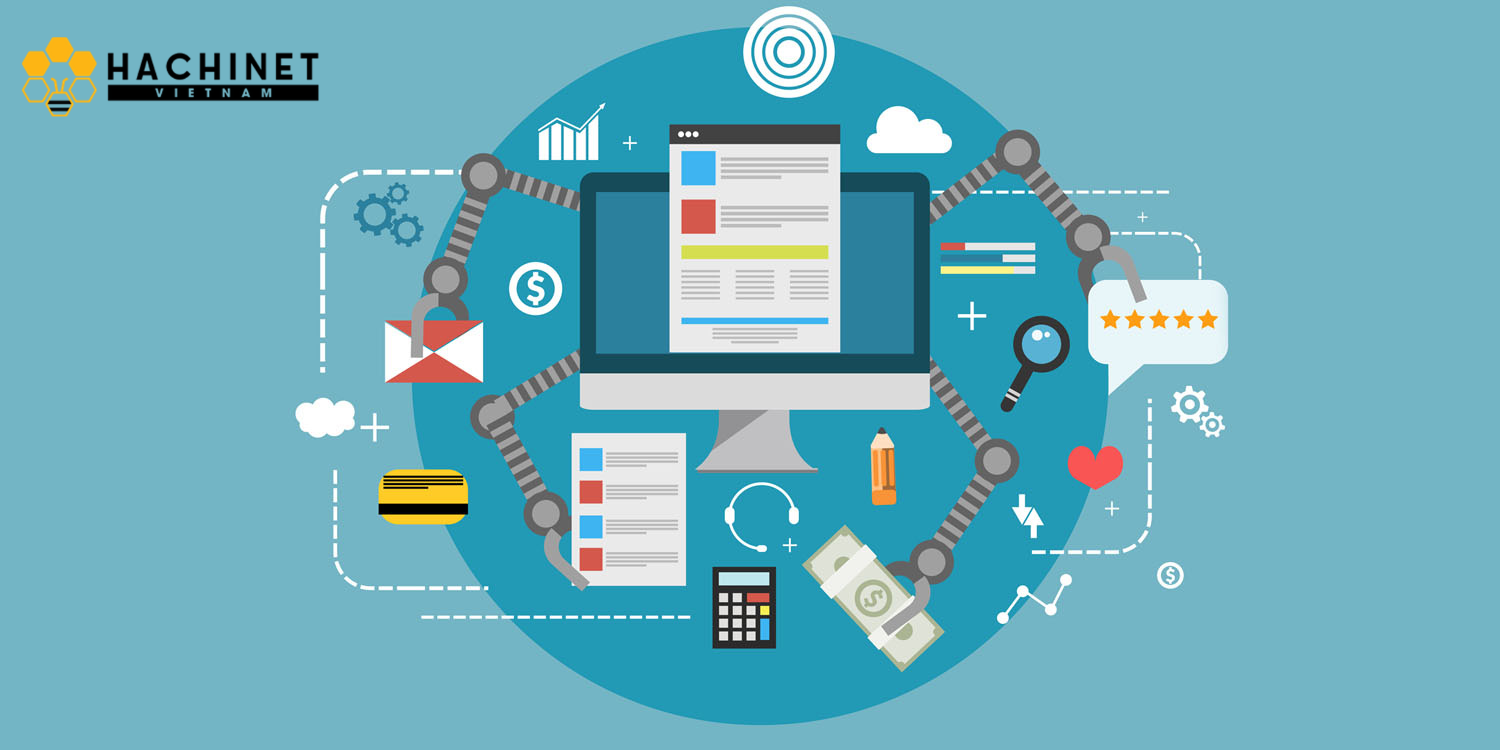 To comprehend what RPA is, you may grasp the automation, 4.0 industry, etc. Let's find out what this technology can do and why it is in the top 10 of current superior technology.
RPA's definition
RPA is shortened from Robotic Process Automation. More simply, it's a robot handling tasks automatically on the computer and is the new technology that is recently popular based on AI and robot software. za
RPA works with other software like Exel, financial, banking software, etc., and intelligent apps to perform high-volume, repetitive tasks such as input, order creation, authorized access, and tasks that require continuous communication with different systems.
RPA can apply to many industries, such as insurance, finance, procurement, supply, accounting, customer care, human resources, etc.
How will RPA take people's jobs away?
Previously, robots were just devices for simple activities like object movement. But nowadays, software systems program and control robots to perform more complicated works.
Moreover, with the price of robot-making equipment falling, using robots in automation will continue to grow in the coming years. According to the statistics, the RPA software market is likely to increase by 41% by 2020.
Appropriate working procedures for applying RPA:
Actions, processes are repeated.

The process is prone to errors.

Based on specific rules of each business.

Working procedures are related to digital data.

The process has a strict time and seasonality.
We can see that RPA can replace humans in repeating works handling to improve productivity and increase security.
RPA will replace or support humans, and it poses a threat to paperwork and office procedures. Let's analyze the advantages of RPA:
Saving operating costs, minimizing personnel.

Time-saving.

Flexible and innovative RPA.

High accuracy with few errors.

Improving employee morale - allowing them to focus on value-adding jobs

Good data storage and handling
It can be seen that RPA is somewhat threatening to human work, but if we know how to adapt, it will be a tool to help us develop, create more, think about work in a way. More thinking no longer has to work like a machine.
How to apply RPA in the future
RPA is developed based on programming, so you need to choose to create programming, programming and IT knowledge and addiction of knowledge in banking, account, export is necessary.
If you have already used C#, it's wonderful since UIPATH software to write RPA apps will help you create apps based on the C# platform.
Or you can use drag and drop operations and logic processing that can create a simple office robot. The top RPA software developers globally include Nintex Foxtrot, Automatic Anywhere, Uipath, IBM Robotic, etc.
Uipath is dominant in the race because it has massive supportive user systems and friendly software for beginners to build a robot by themselves.
What is Uipath software?
Bây giờ sau khi tìm hiểu công nghệ RPA là gì rồi, hãy để tôi nói về một trong những công cụ phổ biến nhất để tự động hóa, để thực hiện công nghệ tự động này đó là UiPath, phần mềm đang chiếm ưu thế như bảng xếp hạng phía trên. Vậy Uipath là gì?
After understanding RPA technology, let's talk about one of the most popular technologies for automation and automated technology performance: Uipath. What is Uipath?
Uipath's guides. What is Uipath?
Uipath is a robotic process automation tool used for Windows desktop automation.

It is used to automate redundant tasks and eliminate humans interference.

This simple tool has drag-and-drop functionality to guide the algorithm to work as required by the user.

Uipath has a standard Studio edition that has a trial period of 60 days.

Uipath also has a community edition, free for life, and has most Studio edition functionality.

Uipath user community is also growing day by day because of the advantages and usefulness that it brings.
RPA has its weaknesses, especially in Vietnam
RPA is not for every business. As with any automation technology, RPA is susceptible to failure during use.

Processing large amounts of banking data, accounting requires software programmers to have general knowledge in many fields.

The implementation cost of RPA is still high, requires a long implementation time, and the force of RPA programmers in Vietnam is still a significant shortage.
RPA will be applied soon. It will support people in several fields, specific jobs to eliminate the repetitive, mechanical steps in daily work. They can not wholly replace people at work, but to meet the needs of the future's work, we need to improve our abilities, qualifications, and creative thinking to self-value enhancement.
We, "Hachinet Software," are Vietnam-based software services with dedicated, dynamic, enthusiastic teams who always have made efforts to please customers' and partners' satisfaction. We specialize in the followings:
Web application (.NET, JAVA, PHP, etc.)
Framework (ASP, MVC, AngularJS, Angular6, Node JS, Vue JS)
Mobile application: IOS (Swift, Object C), Android (Kotlin, Android)
System applications (Cobol, ERP, etc.),
New Technology (Blockchain, etc.).
If you are interested in our service or looking for an IT outsourcing partner in Vietnam, do not hesitate to contact us at contact@hachinet.com.