The difference between Digital Transformation and IoT-IIoT
The difference between Digital Transformation and IoT-IIoT

Recently in Vietnam, there is a lot of media information about digital transformation in enterprises as well as IoT, AI, Big Data, Smart Factory, Smart Building, etc. Many new technology terms are confusing many people and not knowing where to start. Many concepts say that "IoT is digital transformation, AI is digital transformation, etc." and many misunderstandings that when implementing IoT - IIoT is a factory or enterprise "transformed digitally", "was smart. ". And another investor's imagination is that when the enterprise factory has "automation" is called intelligence. This article will focus on distinguishing between IoT and Digital transformation so that readers can have a more accurate investment picture in their business towards the future of digital transformation.
Imagine that manual tasks like data collecting and checking in your factory are automated to save time. Imagine manual sifting through data and paper to detect growing problems instead of being done automatically for faster completion. It's all about the Digital Stage in Digital Transformation (DX) planning and can be done without connecting the control system to the Internet or storing data in the cloud. Industrial IoT (IIoT) is part of DX and offers additional capabilities like Expert Matter Expert (SME) support, but DX and IIoT are not the same. So what's the difference?
Digitalization and Digital Transformation
Digital Transformation is the process of using digital techniques to create or modify existing business processes, cultures, and customer experiences to meet business and market requirements. This business revelation in the digital era is Digital Transformation.
Transformation phase means digital goals allow for the creation of new types of innovation and creativity in a particular field rather than simply enhancing and supporting traditional methods.
In another word, "Digital Transformation" can refer to the concept of "undocumented", affecting both individual businesses and entire segments of society, such as government, mass media, and study, and science.
Internet of Things (IoT)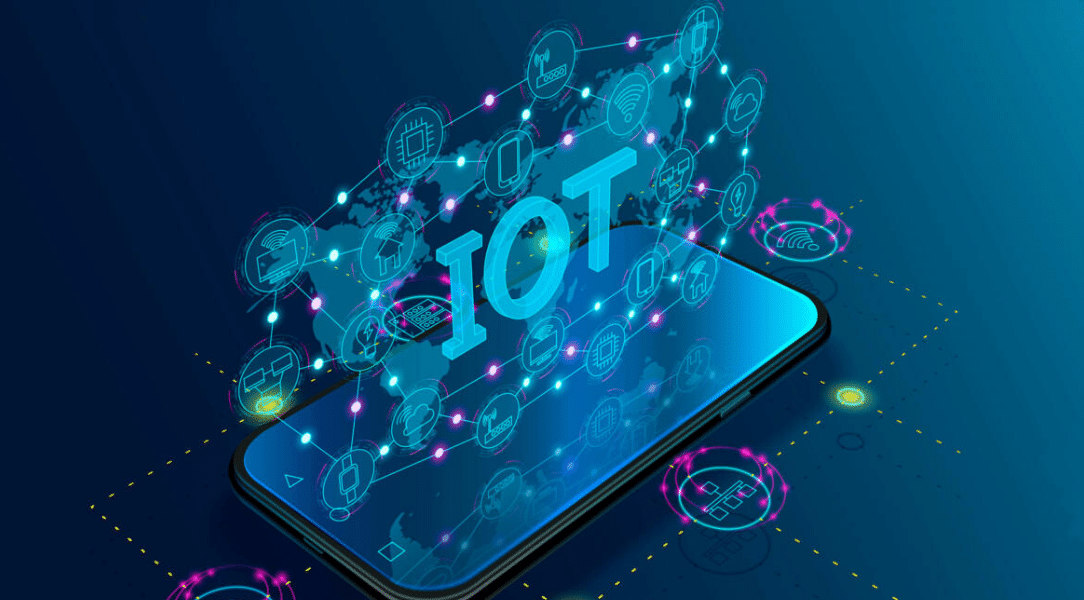 Industrial IoT (IIoT) is the part of DX that deals with monitoring the health and performance of (of things in the world) processing equipment and machines (of the world) on the Internet. If there is no Internet-related to device monitoring then it is not IoT, but digitalization if some manual tasks are eliminated.
If the monitoring is of the manufacturing process and not the maintenance of the equipment (everything) then it is not the IoT, it is Traditional Monitoring and Data Collection Control (SCADA). An IIoT solution for device health and performance monitoring can use the same data transmission infrastructure as an existing SCADA system, but with multiple sensors on the easy to use a wired generator or wireless transmitter.
Not all factories that are transforming digital are using IIoT. Most factories start with DX in place as described above. However, factories implementing IIoT-based solutions have several advantages over traditional SCADA systems. Factories often do not have a sufficient number of specialists in place; not enough type III or IV vibrator, not enough valve specialist, not enough analyst or steam trap specialist, etc. And some factories have solved this problem with IIoT based solutions. Equipment in the plant such as compressors, pumps, fans/blowers, heat exchangers, cooling towers, air-cooled heat exchangers, or even a simple steam trap is equipped with the sensor that sends the data to the cloud, meaning it is sent to a virtual machine in the data centre's server cluster somewhere where the analytics software runs, monitoring the device 24/7.
Analysis software cannot be general-purpose data analysis software for data scientists. It should be built for device analysis applications for that purpose; specially created for pumps and heat exchangers, etc. for use by reliability and maintenance engineers.
Companies that have a large fleet of ships include many plants such as power plants, refineries, offshore platforms, petrochemical complexes, paper mills or chemical plants, etc. personnel at the site. The manufacturing process is still run from the web, but the small and medium business team at the IIoT centre assists them with conditions and monitors performance and equipment.
Some factories have outsourced equipment monitoring to a third-party service provider as a Connected Service that pays a monthly subscription fee. Some of these websites have equipped their devices for this data mining service provider to transmit tags related to their analytics software executed on servers in the cloud. In other business models, the carrier also offers sensors as part of a service contract that is attached at a higher subscription fee. Either way, the carrier expert team provides weekly or monthly reports with recommendations depending on the selected device type and service level, in some cases following the real-time announcement in the event of an unexpected failure with critical equipment.
The difference between IoT and Digital Transformation
IoT solutions that collect data are only part of the digital transformation roadmap, and IoT will drive digital transformation faster. However, the IoT is only at the stage of solving the data collection problem. Some "Smart Factory" projects currently stop at the stage of data collection and production visualization as a SCADA system but have not really applied digital transformation practices. And it should be noted that not all manufacturing data must use sensors or modern technologies because it will be costly and wasteful. While the ultimate goal of digital transformation projects is still to use digital technologies, data in mind creates business value. Therefore, the layers MES, PLM, SCM and other management systems play an important role in being able to standardize and use the collected data to create value for the business.
On the other hand, not all of the information is connected to the Internet, the roadmap to cloud computing cannot be done in a day or a month but is a long-term step-by-step process. Therefore, without the Internet Of Things, it is not a non-digital transformation, but there are management processes and technologies that have been applied to digital and informatics tools to optimize operations. So choosing a path towards digital transformation is equally important, and the IoT will definitely be a step in this roadmap.
We "Hachinet Software" are Vietnamese IT outsourcing company based software service and talented provider with dynamic, energetic, dedicated and enthusiastic teams. We specialize in the followings:
1. Web application (.NET, JAVA, PHP, etc)
2. Framework (ASP, MVC, AngularJS, Angular6, Node JS, Vue JS)
3. Mobile application: IOS (Swift, Object C), Android (Kotlin, Android)
4. System applications (Cobol, ERP, etc),
5. New Technology (Blockchain, etc).
If you are interested in our service or looking for an IT outsourcing partner in Vietnam, do not hesitate to contact us at contact@hachinet.com