Strengths of Vietnam's offshore development services
Strengths of Vietnam's offshore development services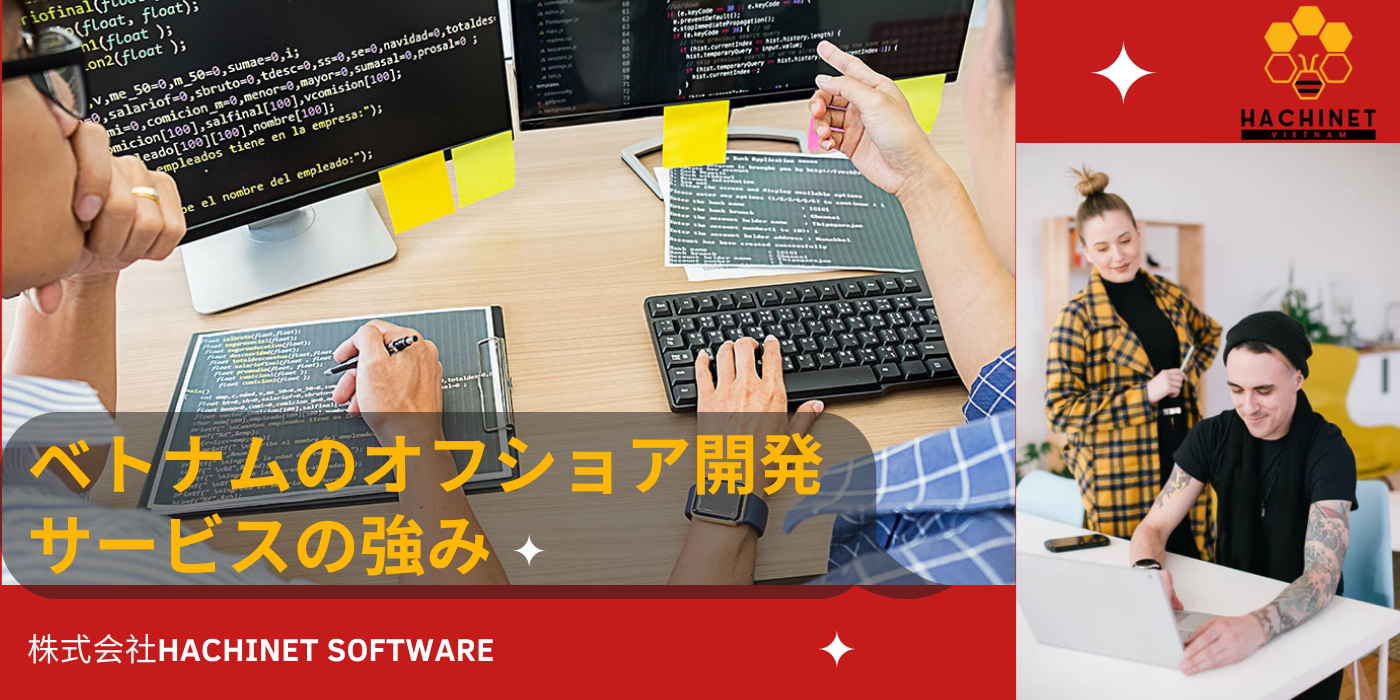 Currently, Vietnam has developed as an emerging outsourcing destination from alternative countries of China and India. In recent years, Vietnam has utilized its economic resources. India is also a point of view. They have made significant investments in IT and software outsourcing as a national key industry. Vietnam is now the software powerhouse of choice for various technology giants around the world.
1. Overview of offshore development
---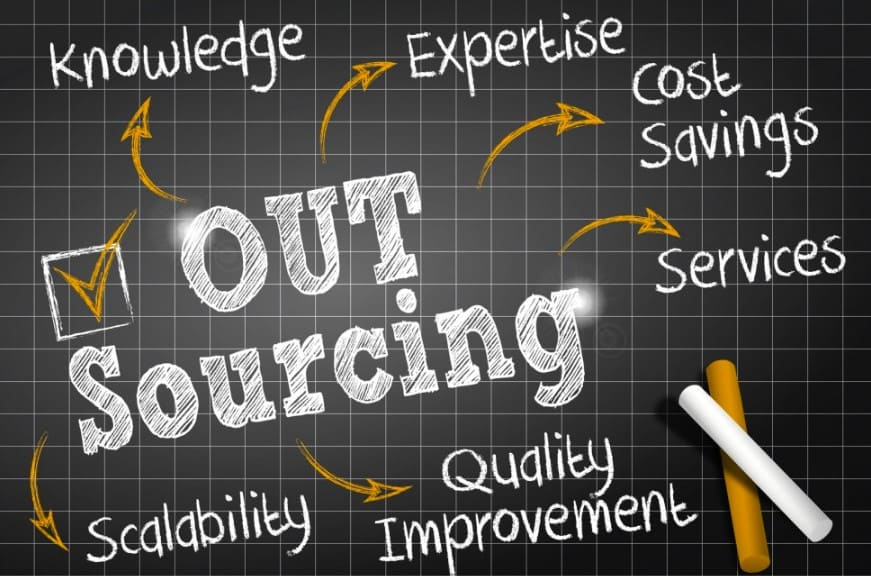 Offshore development is a service that provides software development, web systems, web/mobile apps, software quality verification, etc. for overseas organizations and companies. With current difficulties and a competitive economic climate, many companies around the world prefer offshore development.
In addition, Asian companies focus on finding, retaining, incentives, and rehiring talent, which can continue to increase the need to outsource payroll and outsourcing services.
This is because it brings practical benefits such as securing human resources for offshore development and development engineering costs.
Since the Open Door Policy was applied, Vietnam has been calling for the development of high-tech industries and the investment of outsourcing service companies here, rather than other countries with better conditions.
In particular, Vietnam's IT companies and Vietnam's offshore development have abundant and diversely trained personnel, and Vietnam's offshore development also has tax incentives. This is a big advantage for companies that need IT
2. Strengths of outsourcing services in Vietnam
---
2.1 Young, dynamic and well-educated workforce
With a rich pool of highly skilled and motivated IT talent in the software development industry, Vietnam is in the top six countries with the most engineer graduates, and in 2019 the World Economic Forum surveyed 128 countries. (Forbes) Supply will continue to exceed demand for many years. About 130,000 Vietnamese students study abroad in the United States.
Currently, in Vietnam, the number of talented IT developers is constantly increasing. Tech companies can benefit from this trend by selecting skilled software developers from Vietnam's vast tech talent pool and working with them through an extended team model.
2.2 High-quality technical education
At universities in Vietnam, not only technical education but also self-study and research quality are improving day by day. Education is one of the main reasons why Vietnamese technical workers are ranked as the best software developers in the world.
2.3 Reasonable labor costs
The cost of hiring IT engineers in Vietnam is 30-60% lower than in Japan. Expenses are also 30-40% less than in China. As a result, outsourcing is an effective business method used by many national and international companies. One of the outsourcing services that brings many benefits to companies, especially in terms of improving competitiveness, is the human resources outsourcing service.
2.4 Convenient location
The average time difference between Vietnam and other Asian countries is one to several hours, which has little effect on the efficiency of daily communication. Plus, traveling within Asia is very convenient, with access to most Asian technology hubs within hours of Hanoi.
Direct flights to major cities in Europe and the United States are also available throughout the day. Travel time is obviously longer, but with a maximum time difference of fewer than 24 hours, daily information synchronization and flexible working hours can help you work efficiently.
2.5 State-of-the-art technology
Vietnamese technical workers are constantly updating the latest technologies, including blockchain, Internet of Things (IoT), machine learning, cloud computing, and etc., and are not afraid of new challenges. Besides, Vietnamese developers also have strong technical skills and work experience in complex large-scale IT projects used by millions of users around the world.
2.6 English and Japanese proficiency
According to EF Education, Vietnam ranks 29th overall in EF Education First's English and Japanese Language Proficiency Index and 5th in Asian countries. Vietnamese educational institutions offer English and Japanese education as second and third foreign languages ​​(rather than just foreign languages). This, of course, helps improve student mobility and international workforce collaboration.
The English and Japanese skills of IT professionals in Vietnam are higher than the national average. This and many other factors make Vietnam one of the leading IT outsourcing destinations around the world.
3. Why should you choose Hachinet as your partner?
---
3.1 Features and strengths
Everyone can communicate in basic English, and 100% of the documents are available in English.
Excellent human resources
The engineers are graduates of Vietnam's leading technical universities and experienced major companies with practical experience, and we always achieve reliability and high quality. It is an environment that can be expected to become a stable working society for a long period of time in the future.
The cost of hiring IT engineers at Hachinet is 10% to 20% lower than at other companies. Customer service is also better than other companies.
Compared to Japan, Hachinet has a 30% to 50% cost reduction compared to vendors in Japan. The monthly salary is less than half that of Japanese IT engineers, and labor costs can be reduced.
Hachinet has enthusiastic, dynamic, and experienced care staff working 24 hours a day, 24 hours a day, responding immediately to any problems, and regularly asking customers about their use of the product.
3.2 Reasons to choose Hachinet
Hachinet provides offshore development and maintenance services backed by an experienced team with in-depth technical knowledge. Our Information Technology Development Experts provide analytics, consulting, development, and app deployment solutions to advance your business processes.
Currently, there are programmers in the Hachinet team who can handle it with specialized technical skills because they want to become an offshore development service. For them, the project is the driving force for the team to remain active and develop.
The Hachinet service is widely used by businesses and governments, and there are still many systems that require maintenance. For difficult large and complex programs, programmers need a deep understanding of the language to maintain them.
Hachinet's engineering team can help you develop and maintain your system by providing a deep understanding of your application and good communication and technical understanding. We are always confident that your request will be processed in the most efficient way.
High performance and reasonable maintenance operation are possible with many young and excellent engineers. It is also important to ensure time and budget compliance.
You are free to contact your team and your Hachinet team through a variety of communication channels such as GoToMeeting, WebEx, Skype, and other tools.
There is an offshore development "Trial Set" that can be used by 2.5 people from 2 months.
The utilization of excellent and inexpensive Vietnamese human resources will contribute to cost reduction.
All jobs and operations will be provided in English.
You can select human resources from abundant IT human resources in consideration of skills and years of experience.
Consistent proposals from planning to construction and operation services.
For more details, please click here
4. Hachinet services flow
---
Conclusion of NDA contract
Information exchange between both parties
Analysis of the hearing structure
Sending quotation and proposal
Delivery and business review
The beginning of business
Contract conclusion
Interview with team developers
We specialize in IT offshore development globally.
Here are the following services provided by our company.
Web application (.NET, JAVA, PHP, etc.)
Mobile application: IOS (Swift, Object C), Android (Kotlin, Android)
System application (Cobol, ERP, etc.)
DX solution
New technology (Blockchain, etc.)
5. Conclusion
---
If you are looking for an offshore development partner in Vietnam, Hachinet is a partner who can experience completely new features.
Hachinet is one of the top 10 companies in Vietnam's offshore development, hiring abundant human resources, DEVWORK system, which is a recruitment platform that connects to HR freelancer network nationwide regarding complete corporate mechanism system, various development languages, IT personnel introduction.
If you are considering offshore development, please feel free to contact us.
※Here is our contact information.
Account Manager: Quan (Japanese/English available)
Phone number: (+84) 2462 900 388
Email: contact@hachinet.com
Please feel free to contact us for consultation/application by phone.