Special service of Hachinet
Special service of Hachinet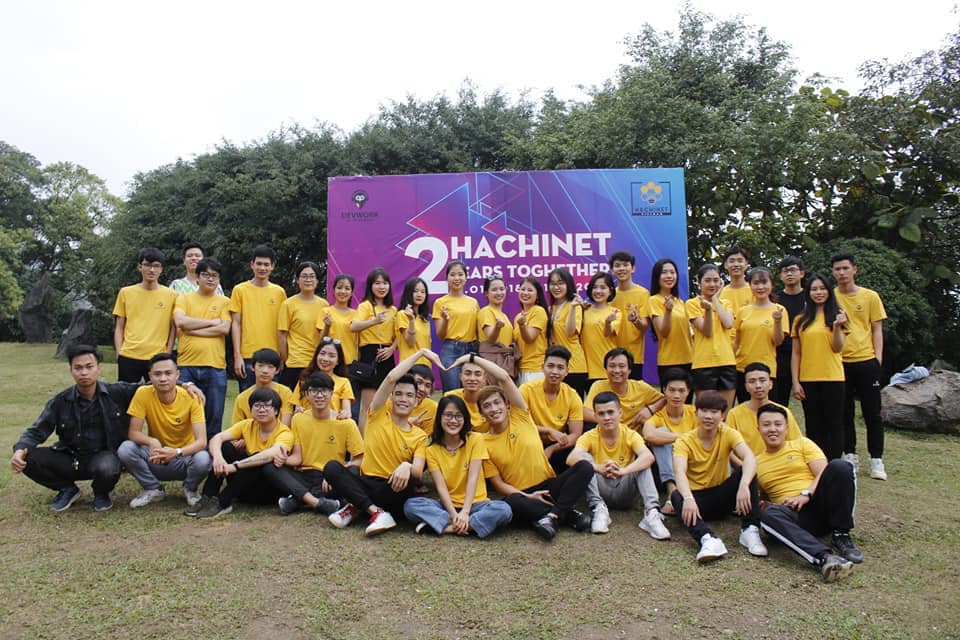 Have you satisfied if the impact of COVID 19 epidemic on your business could be reduced minimally, or having a reliable partner?
We strongly believe that we could help your company:
REDUCE SOFTWARE DEVELOPMENT COST BY 50%, WHILE THE QUALITY has REMAINED.
REDUCE TROUBLE WHEN YOU ONLY NEED TO GIVE THE REQUIREMENT, THE TECHNICAL ISSUES WILL BE HANDLED BY HACHINET.
ONLY EMPLOY YOUR TALENTED DEVELOPERS FOR IMPORTANT TASKS, HACHINET WILL SUPPORT YOU DETAILS OF DEPLOYMENT.
As you have known, Oversea Development Center, or Offshore Development Center have brought a large number of benefits on saving production or training cost and management effort. However, we have known that you have various partners from all around the world, such as India, China, Vietnam, Thailand and Singapore, etc. But, the most important thing is, who will accompany you in the epidemic, for example, COVID – 19, like the most reliable partner you have ever had? And whether Offshore development remains the safety during the pandemic?
Give us a chance to show you what we can do for you
May you have known?
Is Vietnam the best country to cope with COVID – 19 epidemic in the world? Vietnam is first country to completely control SARS (28.4.2003) and Covid-19 (There is no death case noted until the last of April 2020)
2. Vietnam protects and takes care for free the foreign traveller, businessman, engineer of any foreigner in Vietnam during the outbreak of epidemic.
3. Vietnam has high social awareness in protecting personal and other health. We have had epidemic prevention measure, right from the first case arose.
Therefore, choosing Vietnam as a destination of the Offshore Development Center will definitely a safe option. Let Vietnam protects your business, as well as the safety of your employees.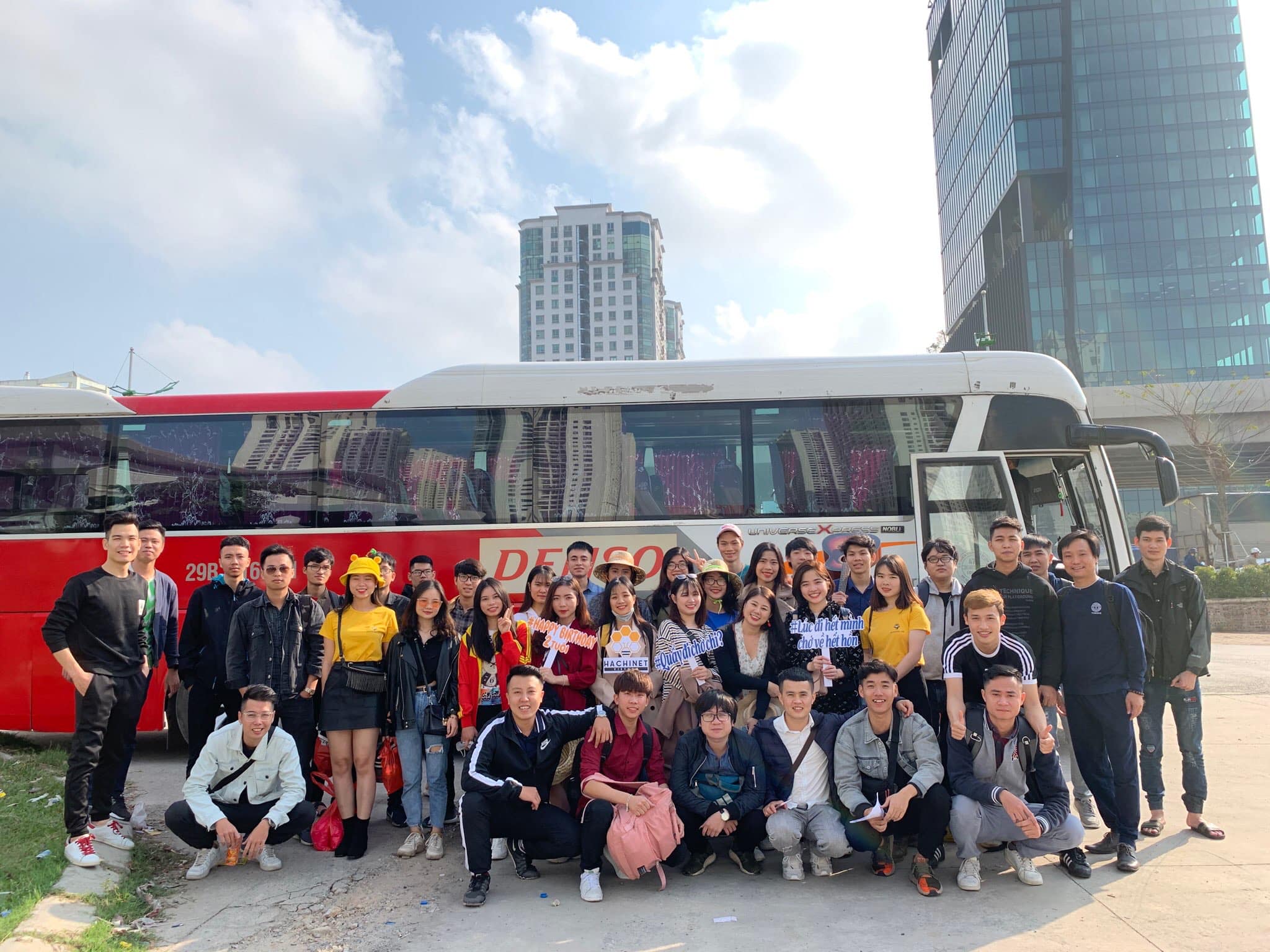 May you have not known?
1. Hachinet software is the first company in Hanoi applying flexible work-from-home strategy.
We encourage the whole employees to work from home in the condition of sufficient human-force are provided.
All employees of Hachinet are proficient in using remote tools such as Skype Video Calling, Google Hangout, Slack, Google Chrome Remote Desktop, Team Viewer, Github, Gitlab, Google Drive, Dropbox, Docker, AWS, GCP, Agile Board, Teamwork, etc.
All employees of Hachinet commits that tasks will be completed on time.

2. Hachinet software has enhanced communication structure during the epidemic:
All managers of our company are always ready ṭo discuss with client by video call 24/7.
We have a definition for specific task, as well as Risk management system and Problem escalation Strategy so our employees understand what they need to do before the risk occurred, and as soon as the problem starts.
All standup meeting will be reported daily and online daily. The higher manager would be available in meeting with the client.

3. Hachinet is one of the most company with the most stable staff in Vietnam.
Take advantage of being small and medium-scale company with 100 employees, we are less affected than larger companies in terms of space costs, as well as employee salaries.
Hachinet Fun is an organization that connects internal Hachinet employees. We have programs to enhance internal sports practice within the company, for example push-up challenge, kick-ups challenge,etc. We also have programs that attract the attention of employees such as: online coding challenge or quiz challenge.
The brain drain rate in a common software company is about 20-40%. However, the brain drain rate in Hachient remains under 5% per year.

4. Hachinet software is the only company in Vietnam having the support of Devwork - a modern recruitment system.
Devwork.vn is basically a product to support internal recruitment development Hachinet before becoming a No. 1 reliable recruitment product in Vietnam - has won many awards in the national competition - and most recently the Vietnam Sao Khue Award 2020. With the support of Devwork, Hachinet always holds the best Engineer Profiles in Vietnam and we are ready to provide talented engineers for any job position that the client requires.

5. Hachinet Software is a company with a management team of former employees / former partners of the leading IT companies in the world, as well as in Vietnam such as: Google, Cisco, Boeing, Microsoft, Hitachi Solution, Fujifilm, Toyota, Nomura Research Institute
Experienced manager team associated with young talents from leading universities in Vietnam such as: Vietnam National University, University of Science and Technology, University of Sciences, FPT University, Institute of Military Technology, Posts and Telecommunications Institute of Technology, etc. helped Hachinet have a strong team to succeed in every project we have.

6. Hachinet Software provides transparent Non-Disclosure Agreement. With each Hachinet employee, client information is absolutely confidential. We protect each client information just like protecting ourselves through explanation, training of employees, signing Confidentiality Agreement with clients.
Hachinet also provides professional ODC rooms with fingerprint security doors and 24/7 surveillance cameras

7. Hachinet provides all outsourcing services as well as offshore development center / oversea development center in all systems: Business System Applications. ERP, Website Developments, Mobile & Applications Developments in no programming language or any technology: C ++ / Java, .Net, Ruby, Python, PHP, Cobol, Scala, React, AngularJS, Angular, SQL, Oracle , MongoDB, PostgreSQL, Spanner, Phoenix, AWS, GCP ... All Hachinet engineers are ready to learn and quickly use all the latest technology when the job requires.
From all the above points, if you decide to choose Vietnam as a destination, Hachinet Software is confident to provide a great experience for you.
If you have any questions, do not hesitate to contact us at contact@hachinet.com
Let us start your next business story today!