Java outsourcing services
Java outsourcing services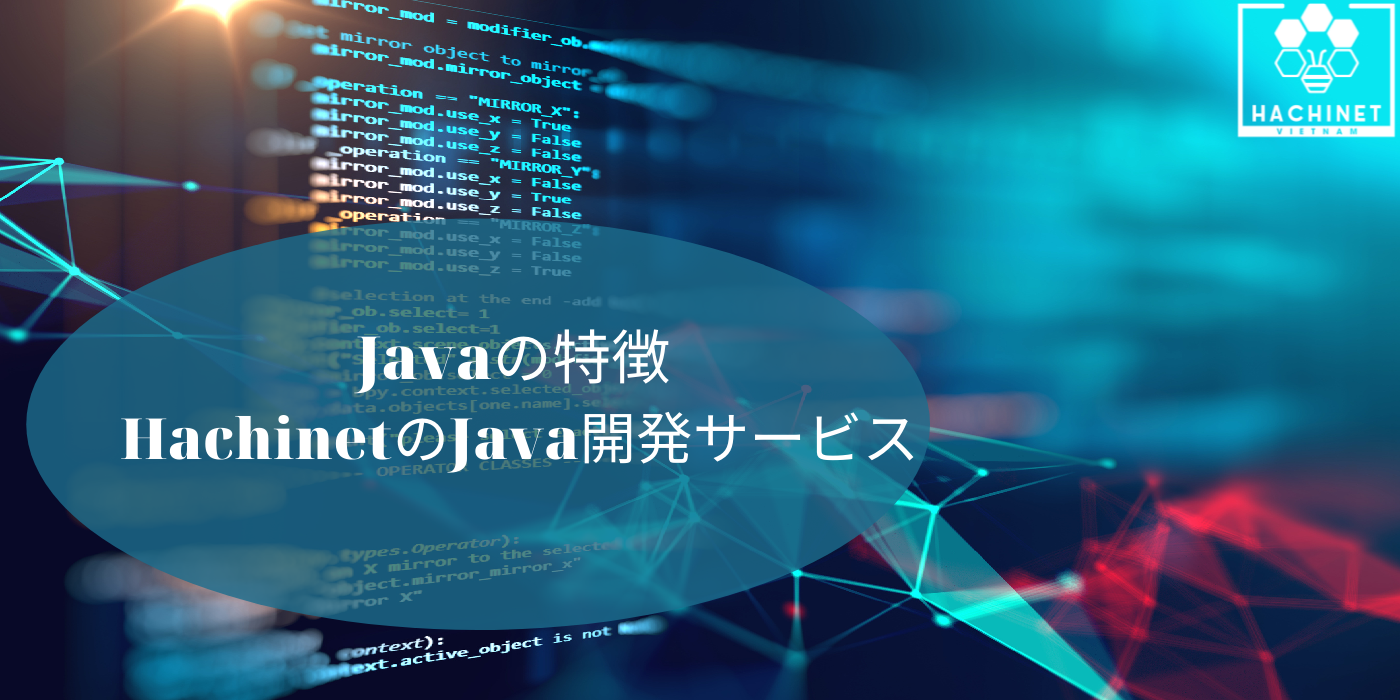 According to experienced programming experts, Java is a powerful and popular object-oriented programming language. It can work on many different technology platforms and operating systems. Once written, Java code can be executed on a variety of models and devices. In this article, Hachinet will introduce the features of Java and Java outsourcing development services.
1. Features of Java
---
Java's a simple, clean, and well-designed architecture, and it's still strongly developed.
Large-scale development.
Fast processing speed.
Independent hardware and operating system.
Excellent as a programming language, it can be run on various platforms.
For example
Programs programmed in Java can run on many platforms, including Windows and Linux. Not only does this save programmer effort, but it also allows many machines with different hardware and different operating systems to serve distributed systems.
Security.
Distributed.
Multithread.
Motion.
A strong support community with open technology.
Java is often considered slow, but recently Java programs have been significantly speeded up.
2. What is Java often used for?
---
Java can be used for writing on large websites, distributed systems, and cross-platform programs.
In the mobile world, first of all, feature phone Java applications and games are probably too familiar to you.
The Android mobile operating system has taken the throne for the smartphone generation, Android apps and nowadays games are written primarily in Java.
3. Java framework
---
The Java framework is a standardization of the functions required for development that uses Java so that they can be used according to a certain rule.
Choosing a framework is one of the important things when developing a system with Java.
At Hachinet, we will introduce 10 types of frameworks, from typical frameworks to featured frameworks. Here are the ten best Java Web Frameworks:
Struts is an open-source framework that enhances web applications. This Java framework uses the MVC (Model-View-Controller) design model in combination with the JSP (Java Scripting Preprocessor) preprocessor.
In the traditional JSP Servlet approach, when a user submits a form containing detailed information, that information is passed to the Servlet for processing and then to the next JSP. This results in poor performance, especially for complex applications.
Spring is a very lightweight Java framework that can be used for almost any type of Java project. This model framework can be used for any level or class in your project. What makes it even more striking is the fact that it can be used to work on the entire project, not just a part of it.
Hibernate is a very popular web framework due to its quality and powerful options that you also can use object-relational mapping. Therefore, you can transform data between two different systems and integrate them through other object-oriented programming languages.
The Google Web Toolkit is provided by Google. This open-source tool makes it easy to program and modify front-end Java apps, no matter how complex your app is.
One of the highlights of the Google Web Toolkit is that it has been developed by Google, which makes it well-supported, well-documented, and professional throughout.
The Vaadin framework is open-source and licensed by the Apache Software Foundation, a non-profit organization specializing in the creation and maintenance of tools for programming languages ​​such as Java and C++. Therefore, this is a very useful framework that gives you access to the entire global community of active developers.
Vaadin is ideal for developing web apps, and Vaadin's architecture is server-side. Yet, there is still a small problem here. It's very easy to make the codes large and complex.
Wicket – Abbreviation for "Apache Wicket", Apache Software Foundation – uses a lightweight web framework for simple web apps. It's open-source and server-side, and all the code in this web framework is scripted in Java, making it easier to script and make the necessary changes.
Vert.X is a web framework that supports many languages, but Java is the most optimized. You can use Vert.X even if you are using Ruby, Ceylon, Groovy, or JavaScript. Vert.X has many types of components that you can use to create your web app and remove the redundancy.
JavaServer Faces is supported by Oracle, which creates very long and complex documents. After reading this information, you can see that you can use this framework to create what you need in Java.
Unfortunately, this is neither the easiest nor the fastest framework to use. However, the biggest advantage of JavaServer Faces is the vast resources provided by Oracle. Oracle has been at the forefront of the industry for years, so it's reliable and reliable.
Play – A very simple and easy-to-use web framework. It is designed to help you make changes faster and easier by reducing the pressure on you.
Pros: Easy setup, over 900 plugins, great resources, easy to use, effective for projects of all sizes.
Cons: You must use a runtime language.
4. Hachinet's JAVA development service
---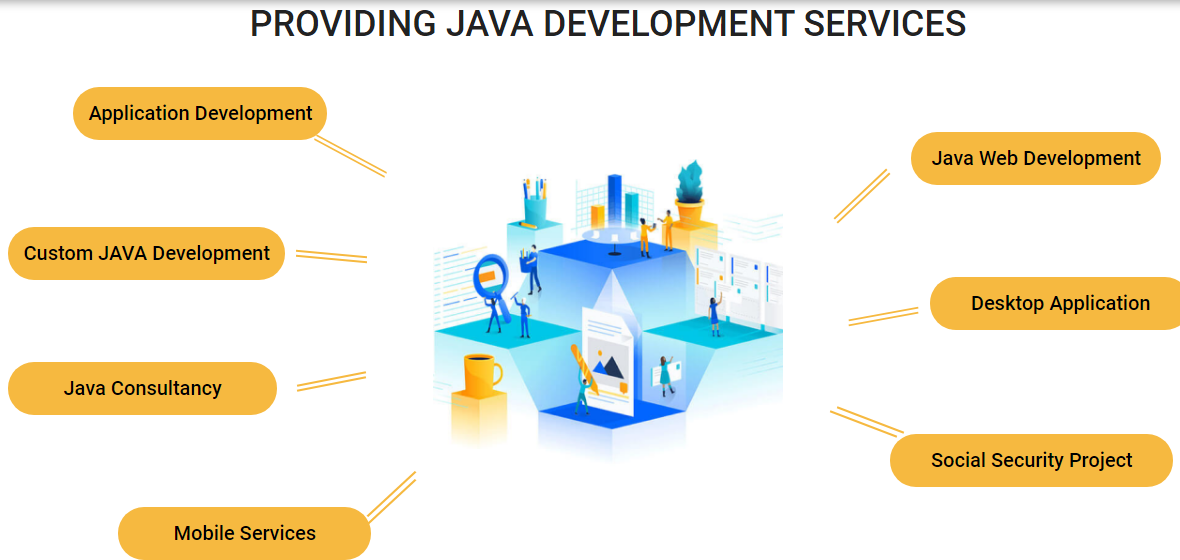 Since Java is our core development, we always provide our customers with the highest standard of service. This programming language already seems to be very popular as it offers many possibilities for developers. Due to the popularity of Java, Java is perfect for outsourcing. The dissemination process is simpler and cheaper than less popular software development platforms.
Application development
Development of customized JAVA
JAVA consulting
Mobile service
JAVA web development
Desktop application
Social welfare/security project
Click here for more information.
If you are considering offshore development, please feel free to contact us.
※Here is our contact information.
Account Manager: Quan (Japanese/English available)
Phone number: (+84) 2462 900 388
Email: contact@hachinet.com
Please feel free to contact us for consultation/application by phone.