Intelligent factory and its benefits for manufacturing
Intelligent factory and its benefits for manufacturing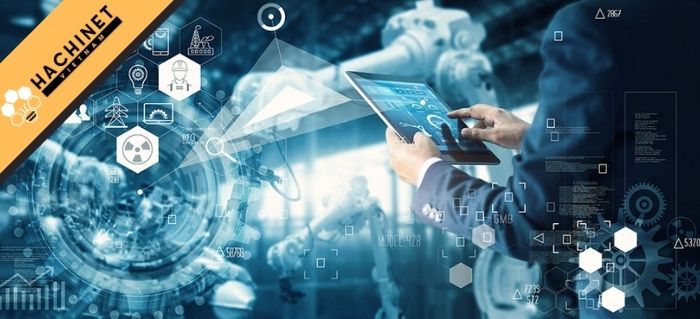 One intelligent factory is when all machines and equipment can improve processes through automation and optimization. An intelligent factory operates by using technologies like AI, robots, analytics, big data, and the Internet of things (IoT) and can operate largely on its own with adjustment to affect all manufacturing processes from raw material processing, monitoring process quality, packaging, and distribution.
Those are the benefits of intelligent factory's solutions to the manufacturing industry
Enterprises' performance will be higher
How to make an intelligent factory more effective? It's based on automation to complete the process making the manufacturing automate and demanding less human interference. When manufacturing depends much on human labor, many ways can stall such as lacking labors, holidays, vacation, etc., and the risks of safety concerns.
But the equipment is different since it doesn't rest. It can work for several hours or days. IN fact, automatic machines can be programmed to operate 24/24 which makes the process faster and cheaper.
Instead of doing it frequently, manual production tasks - employees can be unleashed to analyze data, create higher value customer experiences, and innovate.
The level of customer satisfaction is higher
Another benefit of a smart factory is higher customer satisfaction. So why is it?
Intelligent manufacturing is based on data. That data gets from multiple resources, customers, internal data, data are generated by product connection, etc. Thanks to that information, you can predict your product needs. You can see a product detailly and increase the quantity in real-time. With the same token, you can scale down the production (again, in real-time) of an item that isn't selling.
You can ensure flexibility by creating a quick configuration of the device. It can easily adjust to manufacture different products. With an agile configuration, you save time and money as adapting to a new production schedule will result in less disruption.
Competitive advantage
Another benefit of smart manufacturing is gaining a competitive edge in a crowded market. When you can work faster, smarter, and more cost-effective than your competition, you will gain more customers.
The automated factory is more effective which means you can manufacture more with fewer resources making your products more attractive.
Since you can manufacture more effectively, you can satisfy customers more making the commodities more valuable in the market. Your competitive advantage allows you to stand out while others struggle to produce items on time and at no outstanding costs.
A smart factory represents a leap from traditional automation to a fully connected and flexible system. Smart Factory and Industry 4.0 usher in a new era with a variety of manufacturing technologies that combine physical and digital elements, with breakthroughs in artificial intelligence (AI), robotics, Internet of Things (IoT), metrics, and 3D printing.
We, "Hachinet Software," are Vietnam based software service with dedicated, dynamic, enthusiastic teams, always have made efforts to please customers' and partners' satisfaction. We specialize in the followings:
Web application (.NET, JAVA, PHP, etc.)

Framework (ASP, MVC, AngularJS, Angular6, Node JS, Vue JS)

Mobile application: IOS (Swift, Object C), Android (Kotlin, Android)

System applications (Cobol, ERP, etc.),

New Technology (Blockchain, etc.).
If you are interested in our service or looking for an IT outsourcing partner in Vietnam, do not hesitate to contact us at contact@hachinet.com