Gluon Mobile: Another cross-platform mobile app creation framework
Gluon Mobile: Another cross-platform mobile app creation framework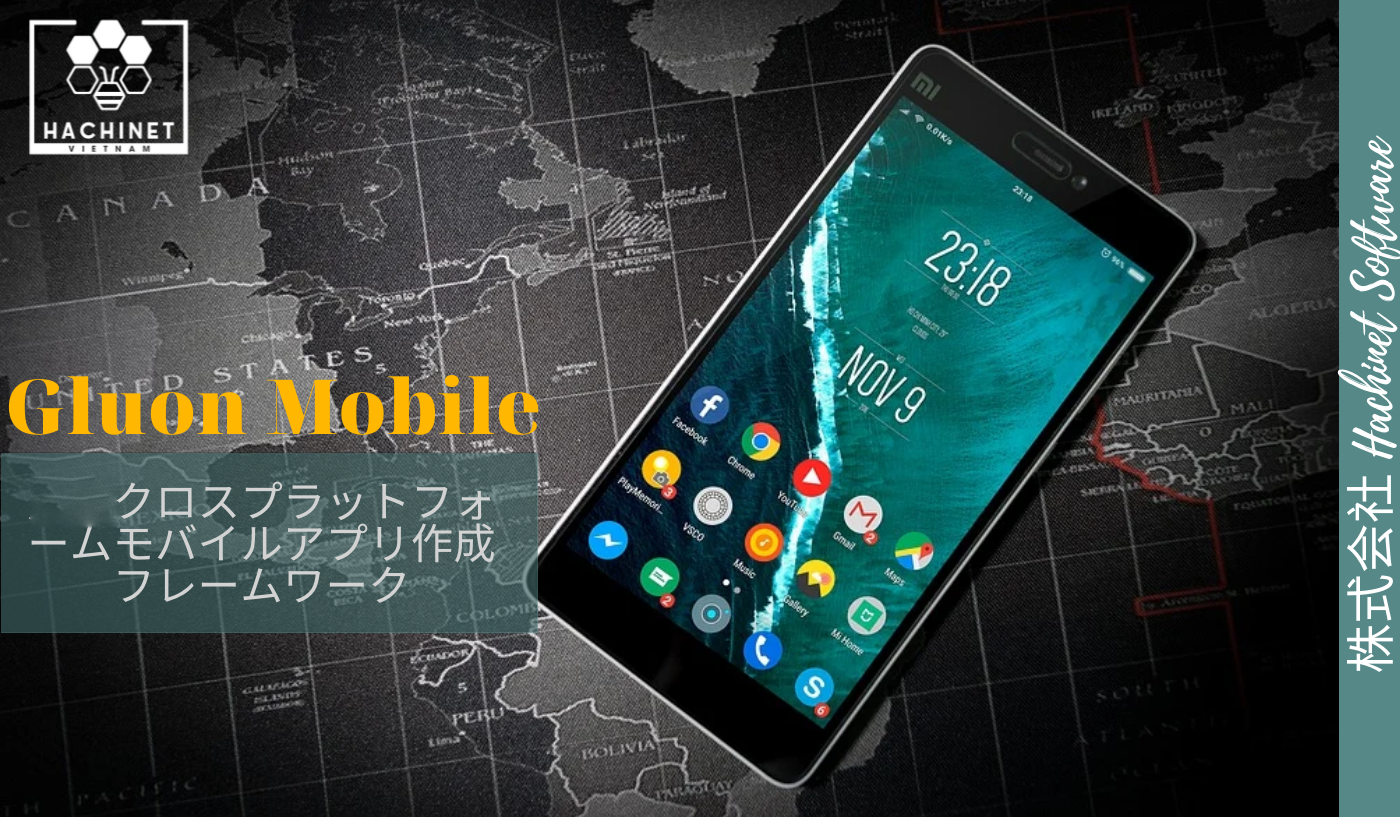 1. What is Gluon?
---
Gluon may still be new to everyone, but if JavaFX is a good candidate to replace Java Swing in the future, JavaFX may probably be more familiar to programmers. In addition, it's a mechanism that makes it possible to develop apps for android and iOS with a single code using Java. JavaFX is Gluon.
There are many products in Gluon, but as you may know, the most famous is JavaFX, which supports the creation of desktop apps. In addition, there's also Gluon Mobile, which we will introduce to you in this article.
2. Gluon Mobile
---
So what's in Gluon Mobile?
It's a framework that supports the creation of a single app, but can run on multiple platforms, so you can leverage your Java-specific knowledge.
The basic principle of Gluon Mobile is to enable developers to create high-performance, good-looking cloud-connected mobile applications from a single Java codebase for iOS and Android.
Connect to the cloud service. Gluon Mobile includes a complete web services API that allows you to instantly connect and use your web services.
Support tools for app design and construction/IDE (Scene builder + Plugin for Eclipse, Netbeans, and IntelliJ.
High performance.
Gluon mobile has a paid version, but the free version also has the perfect set for creating applications. The paid version only pays the support fee from Gluon.
3. Learn Gluon
---
Gluon Mobile is a lot inferior to the two frameworks for creating cross-platform apps from Facebook and Google.
Few people learn about Gluon mobile, so very few documents, including English and Vietnamese, are written about Gluon Mobile, and of course few.
Some Google keywords where you can find Gluon courses or tutorials, such as "Gluon Mobile Tutorial", "JavaFX Mobile Tutorial", "JavaFX for mobile" ...
4. Conclusion
---
This article gives another overview of Gluon Mobile, a cross-platform mobile app framework. You may or may not like it, but this is definitely a good solution for making cross-platform apps. Learning Gluon Mobile is difficult due to the lack of documentation on Gluon mobile. Therefore, if you decide to learn Gluon Mobile, you have to make a lot of decisions.
If you are considering offshore development, please feel free to contact us.
※Here is our contact information.
Account Manager: Quan (Japanese/English available)
Phone number: (+84) 2462 900 388
Email: contact@hachinet.com
Please feel free to contact us for consultation/application by phone.