Distinguish between Native App, Hybrid App, and Cross Platform App
Distinguish between Native App, Hybrid App, and Cross Platform App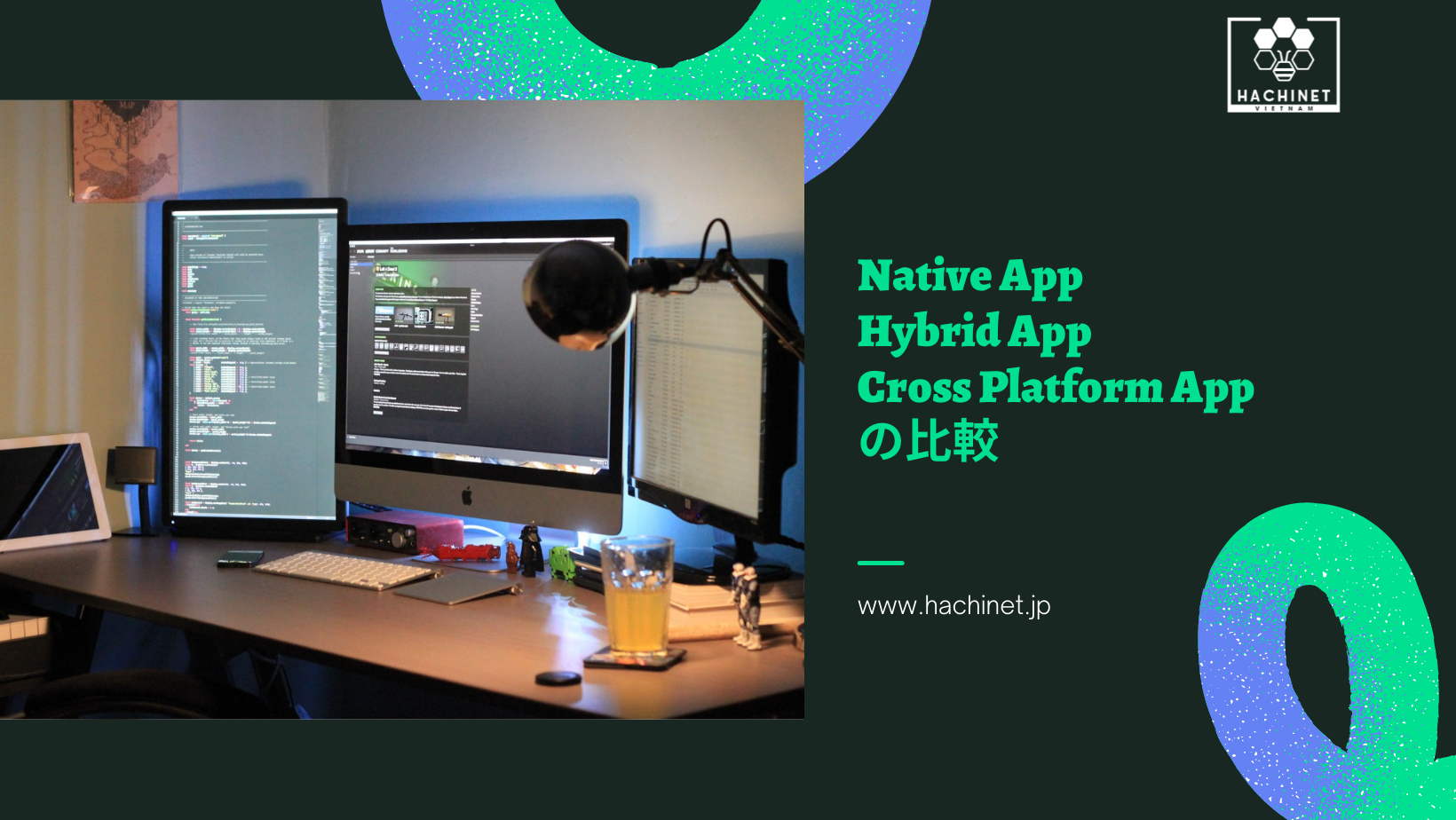 Whenever a company decides to create a mobile app, they always wonder should they choose between Native App, Hybrid App, and Cross-Platform App while the most important thing is to find an effective way to implement your idea.
In this article, Hachinet will illustrate the pros and cons of Native App, Hybrid App, and Cross-Platform App, and see how they affect overall development and app performance. You can choose the best technology for your project in terms of the technology used for IOS and Android platforms.
1. What is a Native App?
---
As a type of app created from the original programming language that is specific to a particular platform, original app development needs to run on specific mobile devices and app platforms such as Android and iOS and is the process of developing software.
For original app development, technicians use anything in the digital space based on the programming language of the operating system. This is to create an application that suits computers, TVs, smartphones, etc.
1.1 Features of Native App
Advantages:
Native apps are fast because they don't have the complex code of Hybrid apps and Cross-Platform, which displays Native App UI/UX data immediately.
One special thing you can use without the internet. We guarantee that you can access the application functions anywhere and anytime.
Native apps have a single code and are not based on a variety of kits, so they are less error-prone.
The Native App provides quick access to device widgets such as camera, GPS, calendar, micro, and many other smartphone features.
Native App is optimized for specific platforms for app development to ensure high performance. Designed for a specific platform, translated by the core API of the Native programming language, it makes Native Apps more efficient and faster than other apps.
Native App can protect your data well.
Disadvantages:
Native App is reserved only for IOS and Android, so you need to code and develop apps for both mobile operating systems.
Native App development involves maintenance costs, but it is even more expensive than the actual cost.
The problem is that some features are not available on IOS and Android. These are also due to budget and platform restrictions.
1.2 Technology used to develop native apps
Android app development
IOS app development
1.3 Native App Case Study
Google maps
Artsy
Pinterest
Spotify
2. What is Hybrid App?
---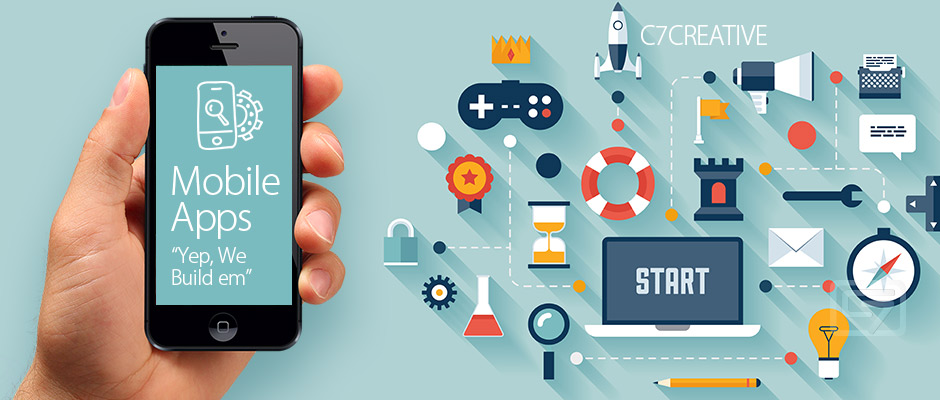 The application platform consists of three main types of technologies: HTML, CSS, and Javascript. You can understand it as a website placed in a native container.
2.1 Features of Hybrid App
Advantages:
This is perfect. These apps are preferred by businesses and developers because they can run on both platforms. So you don't have to write two separate codes for IOS and Android.
Reduce development costs and time
Hybrid App development allows developers to develop a single version and use the same version on multiple platforms. This means you can save a lot of money, reduce development time, and sell faster.
Hybrid apps can integrate the benefits of Native and Web apps, providing a good interface.
Disadvantages:
Hybrid apps do not offer offline like native apps. Instead, users need to be connected to the internet for access.
Inconsistent operating system
Because the Hybrid App is implemented with a single piece of code, it has unique features on one operating system and is not perfect on other systems. For example, features for Android may not be for IOS.
The speed of the Hybrid App doesn't work. So it may affect the mass towards the user.
2.2 Hybrid App Development Frameworks
Here are some common frameworks for developing a Hybrid App:
2.3 Hybrid App Case Study
Instagram
Evernote
Gmail
Justwatch
NHS
Airbus Helicopters

3. What is a Cross-Platform App?
---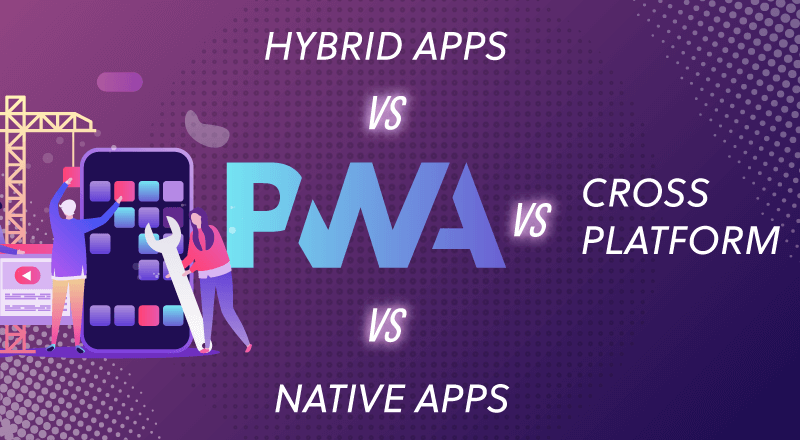 It is a multi-application platform. It's easy to see that one intermediate code can be translated and used on many different application platforms. So you can save a lot of time and effort.
3.1 Features of Cross-Platform App
Advantages:
Fast development time with reasonable cost
You only need to code once, which speeds up the development of Cross-Platform apps and significantly reduces the cost of creating apps.
Consistent architectural elements in Cross-Platform App development speed up application-style search and editing and are also effective in facilitating maintenance and expansion. This allows developers to work on large, flexible, and diverse projects.
It's cross-platform, so you can easily reuse your code and share it with other applications and software, whether it's a Cross-Platform App or not.
Disadvantages:
Limited library exploration
According to professional programs, the Cross-Platform App saves money and is more flexible than other applications, yet it has the potential to explore libraries for large platforms such as Android and IOS.
Efficiency is fairly high, but cross-platform app slowness and hardware compatibility issues are not uncommon.
3.2 Cross-Platform App Development Frameworks
Famous Frameworks:
React Native
Xamarin
Flutter
3.3 Cross-Platform App Example
Insightly
Bloomberg
Reflectly
Skype
Slack
4. Conclusion
---
Native App, Hybrid App, and Cross-Platform App have many advantages in the three technology forms. Hachinet hopes this article helps everyone to understand the differences between Native App, Hybrid App, and Cross-Platform App and make the right choices easier. Each app has essential benefits for a particular project.
In addition, each person can choose the technology that they want to consider their development capabilities. With these criteria, we can conclude that each method is suitable for a particular case.
If you are considering offshore development, please feel free to contact us.
※Here is our contact information.
Account Manager: Quan (Japanese/English available)
Phone number: (+84) 2462 900 388
Email: contact@hachinet.com
Please feel free to contact us for consultation/application by phone.