Coronavirus-19 presents opportunities and challenges for IT
Coronavirus-19 presents opportunities and challenges for IT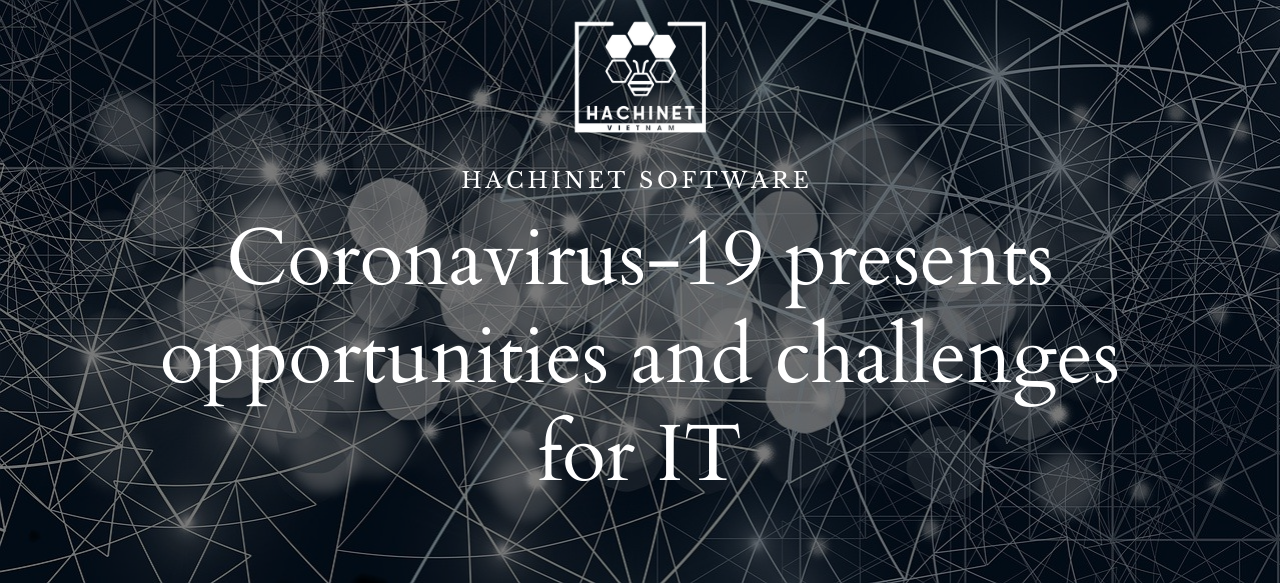 Coronavirus has caused enormous damage to the global economy, and Vietnam isn't an exemption. IT is considered a less risky industry compared to other industries that are affected by the epidemic. However, according to the newest study from IDC, global Information Technology (IT) spending growth is expected to drop 2.7%, compared to an estimated 5.1% growth at the end of 2020, based on COVID-19 worst outbreak scenario.
According to the study, most of the impact is expected to occur in the hardware business. Still, software and services companies are also likely to slow down as the epidemic spreads. Although the IT industry's worst-case scenario has been forecast, the software services businessmen still have a chance to capture and find prospects for the rest of the year.
Challenges
"Researchers in Global Data argue that in the IT economy, the spread of Coronavirus and all of the government measures to prevent it will hit IT services companies harder than any other sector of the industry as they try to fulfil contracts and prospective projects get cancelled.", from newspaper The register.
Moreover, the heavy impact on China's economy also influences the global IT industry. IDC's study shows the effect of COVID-19 on the development of the IT market in China. In particular, the IT market will decline to a record 10% in the first quarter of 2020 - with at least a 30% loss in PC and smartphone sales and more than 15% for servers, networks and storage. AI and Big Data will also be affected but will still evolve while emerging technologies like IoT and security will experience a minimal decline.
In Vietnam, according to data from the General Statistics Office, Vietnam's economic growth in the first quarter of 2020 was only 3.82%, which is the lowest growth rate compared to the same period of years in the period from 2011-2020.
Data from the General Statistics Office also witnesses in the first quarter of 2020, multiple businesses have to face struggles due to epidemic Coronavirus. The number of companies temporarily suspending their business for a period was up to 18.6 thousand, increasing 26% over the same period last year.
Vietnam IT market in the first quarter of 2020, reported by TopDev, shows that more than 60% of the programmers - core employees still have been worried about losing their jobs and finding more jobs to increase income. The reason is that currently, the IT recruitment market is temporarily "frozen" in April when businesses stop recruiting new employees and cut recruitment costs. The survey also shows that IT businesses are less affected by the epidemic but still limit many non-essential activities to ensure cash flow to help companies overcome the difficult period.
Opportunities for IT enterprises
Challenges from the epidemic also can bring opportunities for IT enterprises. According to Deloitte's study, the trend tends to change in "IT services'' including:
The demand for cloud infrastructure service will increase, which leads to potential spending on specialised software. It also predicts a sharp increase in work and distance learning, leading to demand for communication equipment and telecom services.

Most companies without powerful IT teams support remote work, which will need support from IT service providers in network security, equipment purchase, etc.

The demand for quick and automated data access will lead to the increasing demand for network equipment. 5 G networks will be focused on building and developing more than ever.
In research about the epidemic impact in China IT industry, IDC has shown ten new opportunities that are given including:
Opportunities for digital foundation and big data relating to intelligentization and modernisation of government operations.

Opportunities for intelligent cities decentralise city clusters + city centres.

Opportunities for online healthcare services involve accelerating the digital transformation of the healthcare system.

Opportunities for online tutoring, class, education, remote office and other activities, 5G's applications, automated vehicles, and food e-commerce involve the rapid proliferation of contactless services and businesses.

Opportunities for robot management, manufacturing and supply chain service involve China's global acceleration strategy.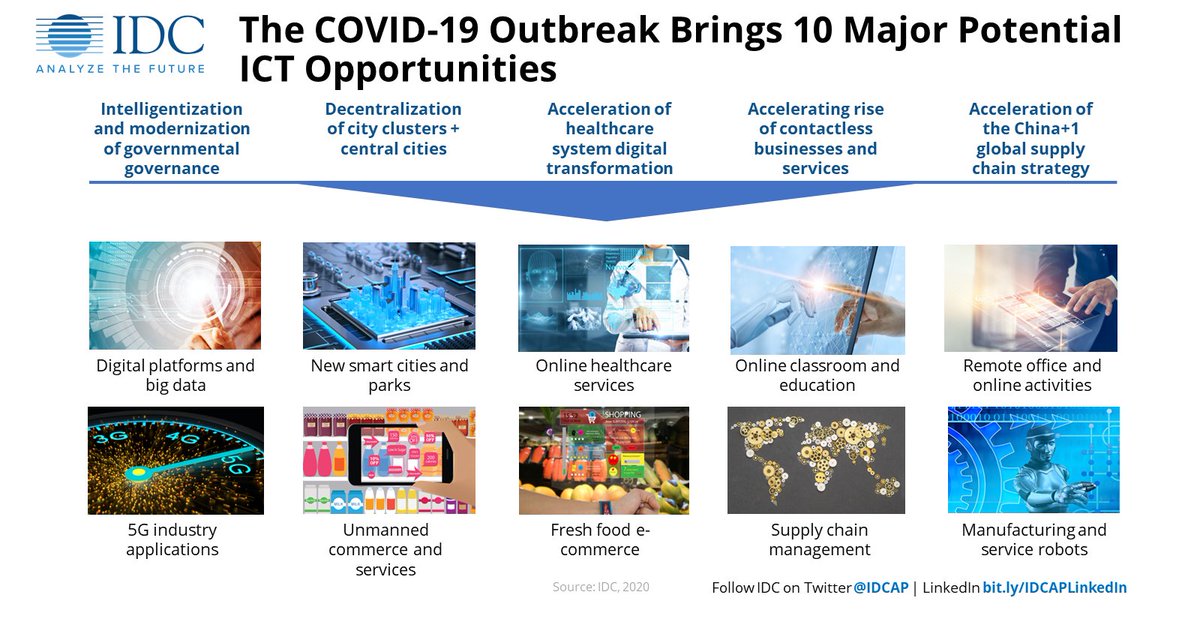 Several IT companies are evaluated in Vietnam as quick adjustment and flexibility during complex situations than other companies with alternative industries. According to TopDev's study, more than 60% of IT enterprises quickly adjust to the task and employee management methods which takes IT as the core. Only 7% chose to lay off personnel, and 5% of businesses went bankrupt. This shows that Vietnam's software supply businesses have been stable; combined with the Government's measures, it's not difficult to see the development potential and attract investment in Vietnam's IT market.
Besides, the trend of shifting factories out of China has "become more and more obvious", and Vietnam, with an active anti-epidemic factor, is now a target for foreign investors. According to the latest updates, Vietnam and Indonesia are the two countries chosen by many large US corporations as alternative destinations. Specifically, Apple's production chain in China is paralysed by the epidemic that has made the speed of shifting production out of China as fast as possible. Pegatron, a company specialising in iPhone assembly, has invested in a factory in Indonesia and is expected to complete it in early 2021. Inventec, which assembles AirPod headphones, is also preparing to build a factory in Vietnam. Earlier, Foxconn promptly built factories in Vietnam and India.
The epidemic will inevitably pass. Only the effects it leaves behind will remain, and it will take us a long time to revive our economy and production. To overcome this crisis, IT businesses must quickly grasp the opportunity to break out and position themselves in the post-pandemic period.
We, "Hachinet Software," are Vietnam-based software services with dedicated, dynamic, enthusiastic teams who always have made efforts to please customers' and partners' satisfaction. We specialize in the followings:
Web application (.NET, JAVA, PHP, etc.)
Framework (ASP, MVC, AngularJS, Angular6, Node JS, Vue JS)
Mobile application: IOS (Swift, Object C), Android (Kotlin, Android)
System applications (Cobol, ERP, etc.),
New Technology (Blockchain, etc.).
If you are interested in our service or looking for an IT outsourcing partner in Vietnam, do not hesitate to contact us at contact@hachinet.com.