Benefits of DevOps for Enterprises | Hachinet Software
DevOps is a set of practices that combine agile software development techniques with rapid IT delivery to automate the process between the two and shorten the system development life cycle. DevOps works on the following principles:
Benefits of DevOps for Enterprises | Hachinet Software
DevOps is a set of practices that combine agile software development techniques with rapid IT delivery to automate the process between the two and shorten the system development life cycle. DevOps works on the following principles:
Streamlined workflow

Real-time feedback mechanism

Continuous delivery and integration
A combination of strategies, tools, and practices for faster deployments. DevOps parallels an agile approach and a lean approach, tightly integrating all siled processes within an organization, automating manual tasks, building accountability within development and operations teams, and supporting for shortening the design, development, testing, deployment, and product quality assurance of the entire product/service life cycle.
You can automate your infrastructure to deploy faster as a company and save time and money. Bridging the gap between software teams and IT infrastructure is one of the biggest goals of DevOps practice. This helps businesses generate more revenue while increasing their productivity. The
1. What is DevOps?
---
DevOps allows Dev (software operations team) and Ops (software operations team) to work together to develop systems, improve software quality, and build, test, and release software more quickly and frequently. It is the intended "concept". However, there is no strict definition for DevOps, so there may be various perceptions and misunderstandings about DevOps.
2. Key Benefits of DevOps for Enterprise
---

DevOps allows you to align and coordinate all aspects of your enterprise with your department. It brings cultural change to the workplace, enables sharing of resources, and makes collaboration an integral part of teamwork. IT, business, and operations teams have fewer hoops to jump and fewer bottlenecks for greater transparency and much faster adjustments. Combining workflows shortens delivery timelines and disrupts silos between departments, facilitating communication. Everyone stays on the same page.
Improvement of speed and frequency of deployment
DevOps is basically a set of methods to ensure continuous delivery and fast feedback cycles. Not only does it improve coding, but it also reduces travel time, giving enterprises everything they can get from accelerating their development cycle. Process automation, infrastructure transparency, and integration enable regular deployments to improve enterprise productivity and profitability. It also improves skills across departments supported by flexibility and an open approach, reducing time to market. Everything is monitored and reported in real-time, so it's never missed by developers and has fewer errors. With incremental steps, smaller batch sizes are simpler, less risky, and easier to test and deploy. DevOps reduces lead times by using the CI / CD pipeline instead of manual releases.
DevOps systems are designed to run as a self-contained mechanism, seamlessly implementing solutions with little external or internal support. There is a wider range of innovations. Employees benefit from automation and can spend their time exploring new ideas and immersing themselves in experimental concepts. At the same time, the short feedback and delivery cycle encourages continuous learning and improvement. This makes the team happier and more satisfying and fosters a culture of innovation across the enterprise.
Defect detection in the early stages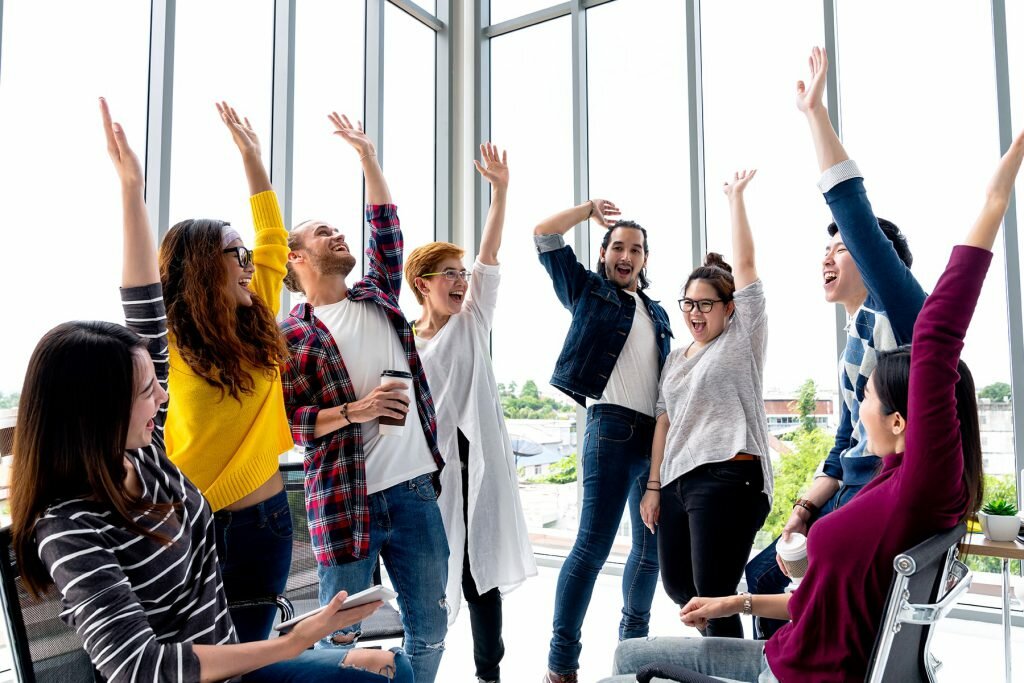 Companies spend a lot of time testing and debugging their code. DevOps makes it easy to spot flaws early on because a lot of code is written and fixed frequently, rather than checking large sets less often. Changes are made system-wide throughout the process, eliminating the need for a complete course modification. There are also advantages of automated testing. This also reduces the time to recovery. Testing at the requirements stage itself also reduces costs.
Improvement of customer satisfaction
According to Dzone.com, "78% of users who combine agile and DevOps reported improved customer experience to 58% of agile-only users," but companies using DevOps said. We've improved customer satisfaction by another 29%." Shortening the product cycle leads to low-cost product development and low customer prices. This, coupled with the superior quality guaranteed by DevOps, leads to complete customer satisfaction and provides cost performance that exceeds expectations.
DevOps enables scalable, high-performance deployments. Enterprises need to configure their systems in a way that is flexible and enables scalability when demand is high, in order to accommodate resource consumption. However, DevOps helps scale up with the very core features of full departmental communication, faster recovery times, and streamlined deployment with minimal hurdles and code failures. Shared goals, reduced risk, and well-implemented automation facilitate enterprise scalability.
Providing customers with reliable and ongoing service is a top priority for businesses. DevOps guarantees this in a variety of ways. Even if your project is large and the pressure on your system increases, delivery will be split into smaller components and continued growth will be supported by your DevOps strategy. Updates, new releases, and changes can be quickly incorporated while maintaining the integrity of existing data, systems, and processes.
DevOps follows a continuous delivery and integration approach that keeps a company's internal ecosystem stable and efficient. The synchronized approaches allow teams to form solutions through a streamlined process even at the beginning of a problem. The
Every organization has many existing structural bottlenecks to address before adopting a lean structure, so companies need to evaluate challenges before considering DevOps as a service strategy. Leadership teams need to accept that the success of DevOps requires a cultural shift. Since DevOps tools use cloud services, security is also an element to pay attention to.
With proper planning and infrastructure restructuring, enterprises can benefit most from DevOps.
If you are considering offshore development, please feel free to contact us.
※Here is our contact information.
Account Manager: Quan (Japanese/English available)
Phone number: (+84) 2462 900 388
Email: contact@hachinet.com
Please feel free to contact us for consultation/application by phone.