8 best PHP Frameworks for website programming (part 2)
8 best PHP Frameworks for website programming (part 2)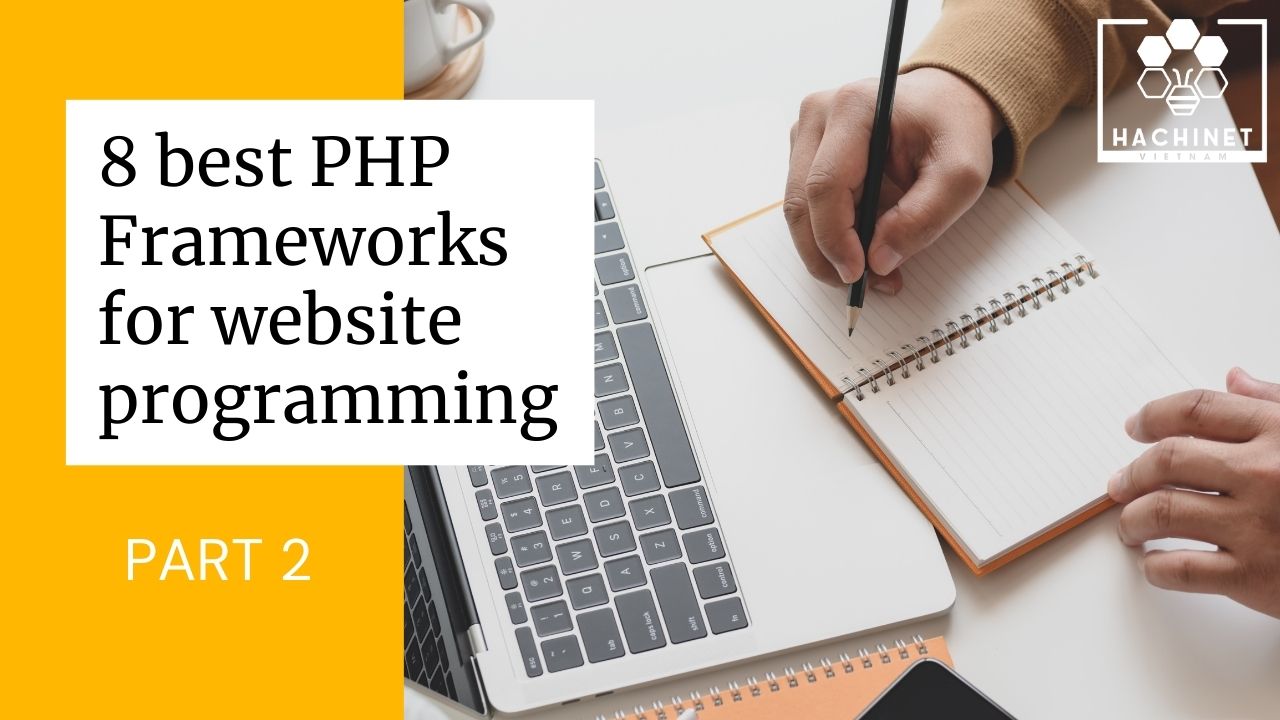 In the previous article, we have already known some information about PHP Frameworks and the first best three among 8 Frameworks. Today, Hachinet will tell you the rest of them. Let's start.
4. Zend
Many people call Zend "glue" framework due to the strong bonding properties of its ingredients. Zend is an object-oriented framework, an MVC-based framework that can simply load each of the components you need as a standalone library.
In other words, Zend allows you to use only the part or each function you want, and ignore all other elements. This way, the framework can reuse a lot of the code you write. Furthermore, it is very easy to integrate this platform with 3rd party libraries to further extend functionality.
Main functions:
The PHP platform is object-oriented with MVC architecture.

Reuse code easily due to its platform design.

Zend integration with external libraries easily.

Just needing the right opponents you want.
However, Zend still has some disadvantages. This platform is quite complicated for study. According to our experience, if you shift from Lavarel to Zend, the movement will be extremely difficult. But Zend's still the best PHP framework you need to learn web design and object-oriented programming.
5. Phalcon
Phalcon is still new among PHP frameworks. The main source code is written in C so that it's an extension of C. It's quite strange but in fact, it makes this platform operate faster and it's satisfying.
Phalcon is famous for speed and has consistently deployed the best cities. Phalcon uses very few resources and also uses MVC patterns. Another plus is that this platform has no files after installation. Instead, you add modules and libraries as needed, making the programming process free of clutter.
Main functions:
Using the PHP framework based on C.

The advantage is amazing performance and low resources.

Just using selected modules and libraries.
Unfortunately, the document on this platform is not detailed and clear compared to others like Laravel. But Phalcon is very close to the title of best PHP framework if you're most concerned with performance, speed.
6. CakePHP
In the early 2000s, CakePHP was the first PHP MVC framework in the market. Since then it has remained one of the best PHP frameworks you can use (and is also very popular).
The new version of CakePHP has improved its performance a lot of years, it has added many new elements. However, CakePHP stands out in the way it uses code conventions. With CakePHP, once you've completed a conventional set of information, you can program faster and more efficiently.
Furthermore, CakePHP also has wonderful libraries with many useful components. In the testing process, we find that CakePHP is a framework containing several most convenient set components so it's a wise choice if you need to implement something "hard to find".
Main functions:
Advantage from a lot of components.

Use CakePHP's rules to program projects faster.
However, CakePHP can be limited due to the rules. If you want to code freely and creatively, CakePHP isn't the best choice. Yet, it's still chosen by many programmers.
7. Yii
Yii is another strong and worthy candidate on the PHP framework list. We can assure that Yii stands out due to easy installation. Besides, this framework is as powerful as Phalcon in terms of performance, a very valuable factor.
Like other PHP frameworks, you can make use of Yii's strong set of components for website development. However, it underlines the security stage, which you can use to create the most secure projects.
Main functions:
Effective performance and amazing speed.

Using default and custom settings to meet your requirement.

Creating secure websites and apps.
Yet, Yii is a complex framework to learn from scratch. It's one of the reputable frameworks that deserves the title of the best PHP framework, but if you are new to programming, there are more easy-to-get options than you can use.
8. FuelPHP
FuelPHP was established in 2014. The founder confidently assured that they had compiled the best case studies into a complete and modern product. Some of its special advantages were described in the features section.
Main functions:
Completely supporting HMVC.

Default security systems

Unique command line feature.
This framework supports PHP version 5.4 and higher. Furthermore, it has a highly detailed set of in-depth documents that can assist you in developing your programming skills as quickly as possible.
In conclusion
There are many language programmings you can use but PHP is still the best choice when using a script in the server. But even if you're a expert, coding for every new project is time-consuming. Therefore, most people use one of the best PHP frameworks. You can program projects by one of the above PHP frameworks if already having web hosting. The practice is always the best study method.
We, "Hachinet Software," are Vietnam-based software services with dedicated, dynamic, enthusiastic teams who always have made efforts to please customers' and partners' satisfaction. We specialize in the followings:
Web application (.NET, JAVA, PHP, etc.)

Framework (ASP, MVC, AngularJS, Angular6, Node JS, Vue JS)

Mobile application: IOS (Swift, Object C), Android (Kotlin, Android)

System applications (Cobol, ERP, etc.),

New Technology (Blockchain, etc.).
If you are interested in our service or looking for an IT outsourcing partner in Vietnam, do not hesitate to contact us at contact@hachinet.com.