10 trends shaping the technology industry 2021 (part 2)
10 trends shaping the technology industry 2021 (part 2)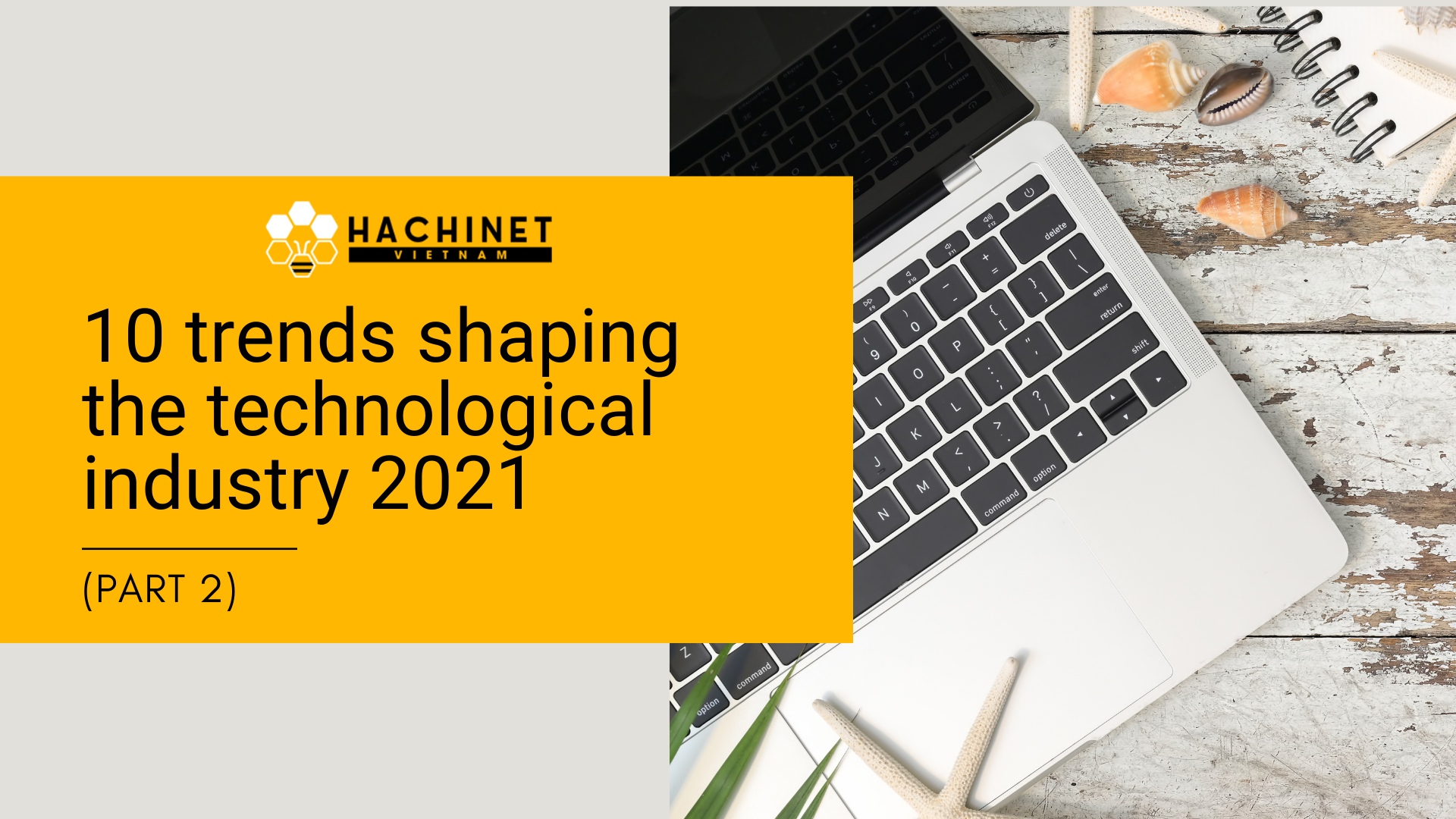 Previously, Hachinet had already told you five of ten trends shaping the technology industry. Today Hachinet will tell you the rest of it.
Data process based on AI
The increasingly collected data makes it more difficult for businesses and organisations to store and manage traditional processing techniques. This problem will be handled in 2021, thanks to AI. The AI's application will accelerate the sorting and storing of data, thereby significantly increasing efficiency. Besides, this technology will help businesses save costs compared to current.
Cloud computing changes the information technology industry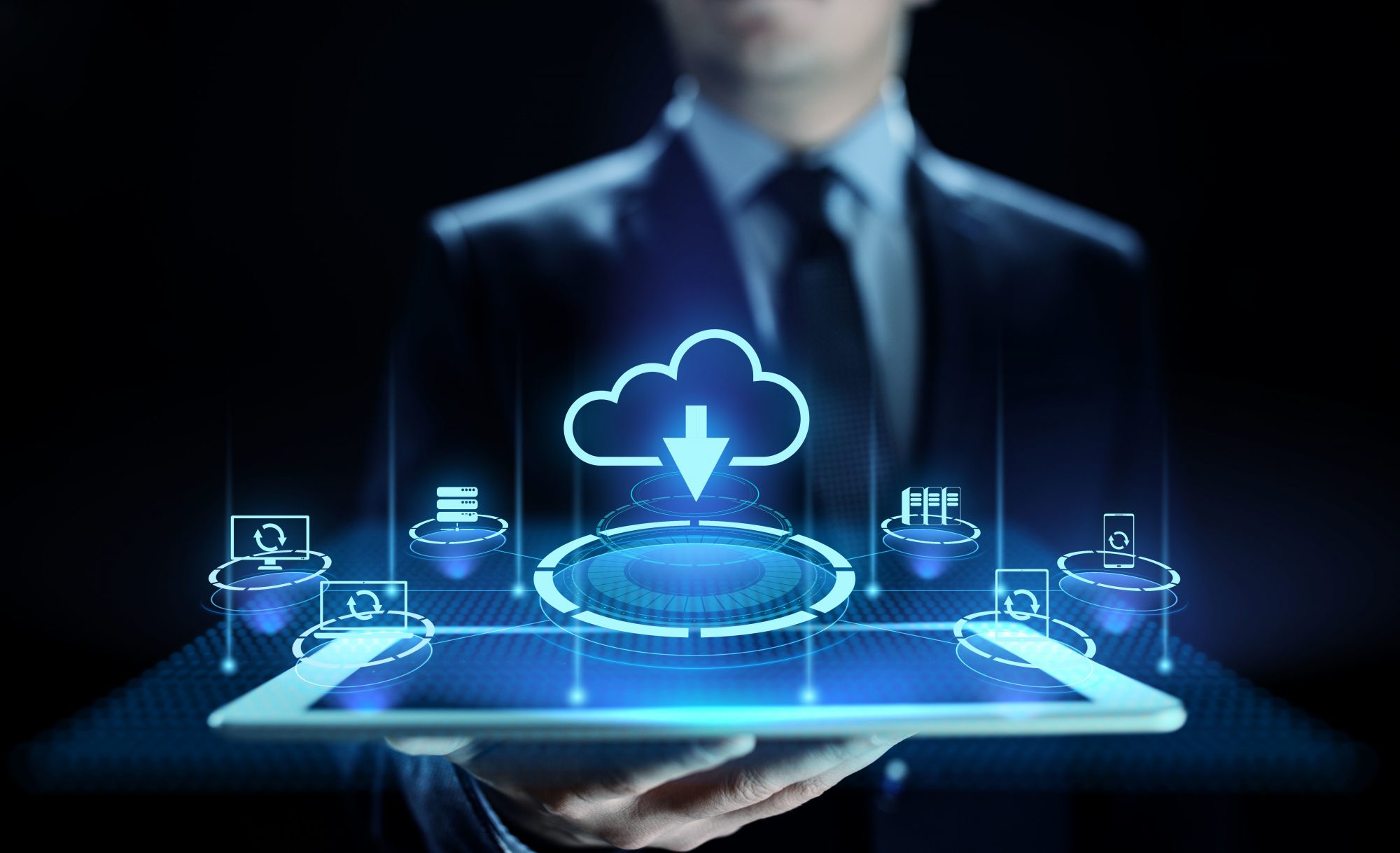 The business' service and product development are judged to be less flexible, slow, and long R&D. The reason is that data storage is mainly done on traditional infrastructures such as servers or physical storage solutions.
In 2021, experts believe that a wave of businesses will move to cloud platforms because these services are increasingly improved, with many new features, while the Internet speed is also much faster than before. Putting everything on the cloud also helps businesses save costs on servers and physical storage devices, while employees are also more proactive when working remotely.
Technology accelerates agriculture
Internet of Things (IoT), 5G, cloud computing, and AI are considered robust supportive technologies for agriculture in 2021. Thanks to this technology, farmers can plan and control soil quality, plant care processes, fertilise and water, etc., which increases productivity and saves money.
AI for agriculture
Covid-19 has forced many industries to adapt to new technologies and infrastructure to improve production and maintain operations. In 2020 and 2021, businesses will apply AI to increase production, reduce labour, and troubleshoot automatically. This trend will appear in industries with mature information technology systems, such as automotive, consumer electronics, construction, and chemicals.
Intelligent cities are the priority
When the Covid-19 pandemic struck, many cities worldwide struggled to control their populations significantly to allocate resources and workforce effectively to prevent disease spread. This problem can be solved with smart cities.
Specifically, by 2021, many cities worldwide will begin to move towards the concept of intelligent operation centres powered by AI, 5G, Big Data, and IoT to manage and distribute city resources much better than humans. These technologies are also more effective in detecting and reminding social distance, controlling traffic congestion, coordinating traffic, or preventing crime.
We, "Hachinet Software," are Vietnam-based software services with dedicated, dynamic, enthusiastic teams who always have made efforts to please customers' and partners' satisfaction. We specialize in the followings:
Web application (.NET, JAVA, PHP, etc.)

Framework (ASP, MVC, AngularJS, Angular6, Node JS, Vue JS)

Mobile application: IOS (Swift, Object C), Android (Kotlin, Android)

System applications (Cobol, ERP, etc.),

New Technology (Blockchain, etc.).
If you are interested in our service or looking for an IT outsourcing partner in Vietnam, do not hesitate to contact us at contact@hachinet.com.